The Houston Astros took two of three from the good guys last weekend and save for a
Clint Barmes
error in the second game, they might have had a sweep. Today's
POTD
looks at the series finale at the Dome Sunday.

The Houston Astros logo appears on the left field scoreboard prior to the introduction of the starting lineups.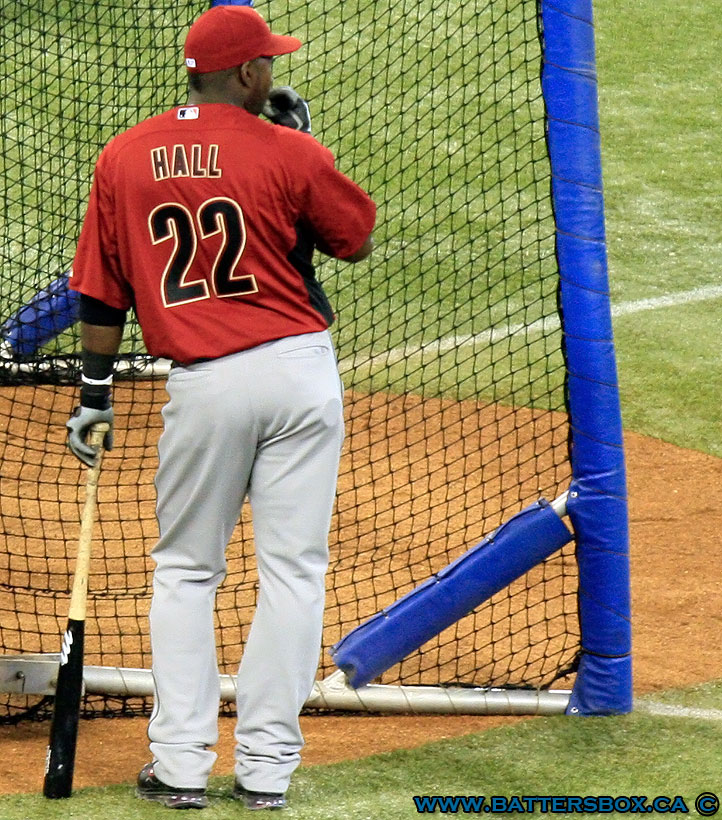 Bill Hall
stands beside the batting cage as he waits his turn for batting practice.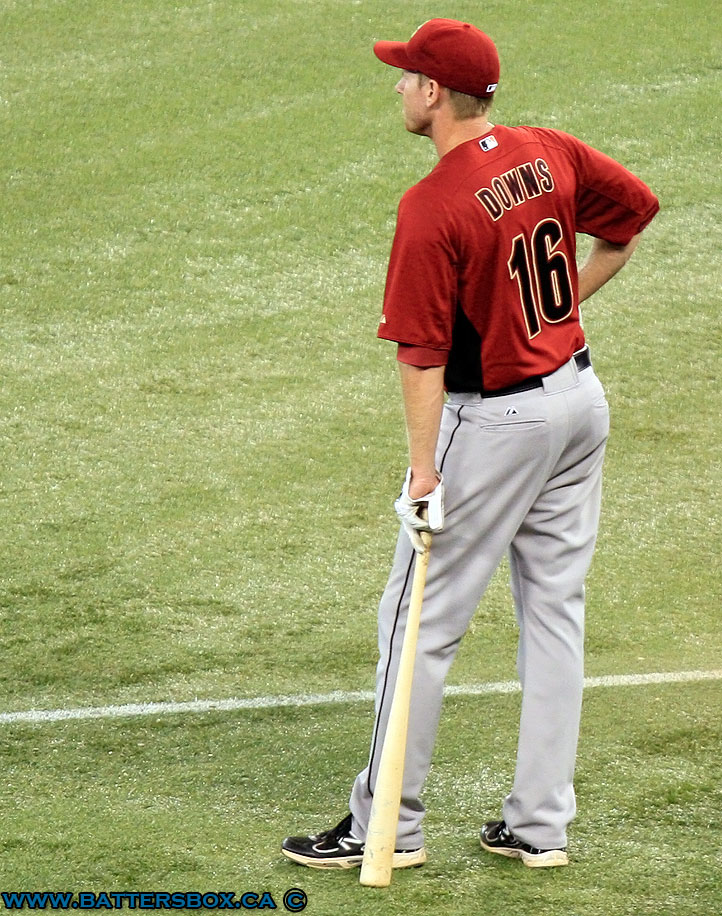 Matt Downs
also waits to take his cuts in the cage.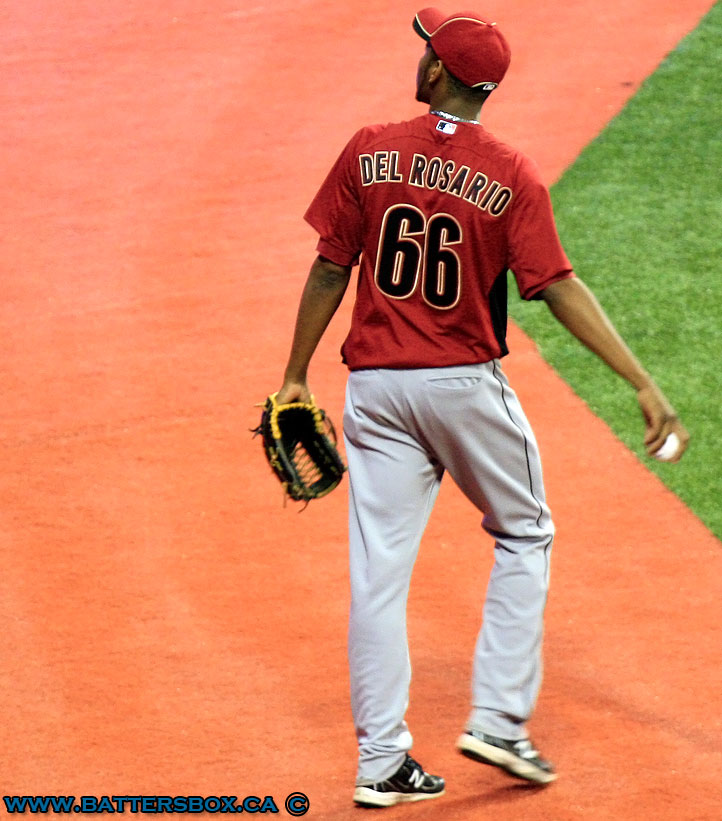 Pitcher
Enerio Del Rosario
gets ready to toss a baseball into the outfield seats.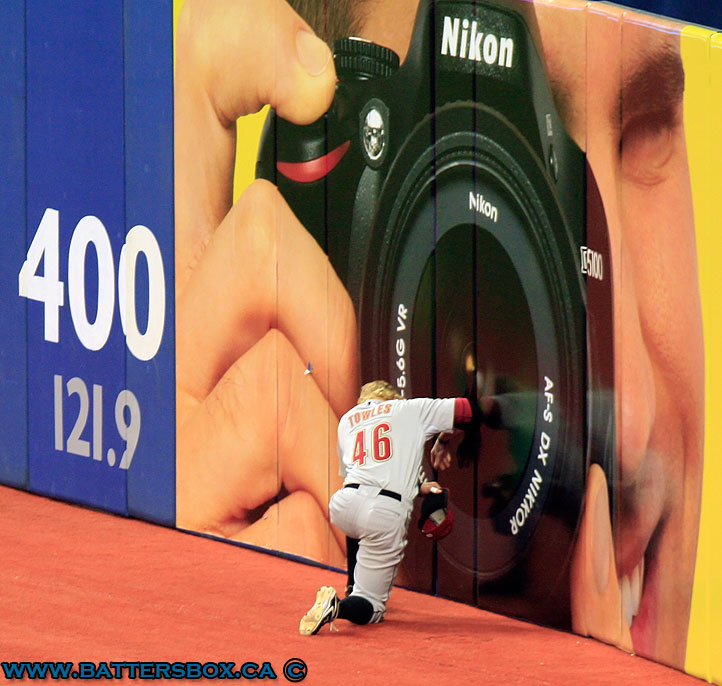 Catcher
J.R. Towles
stretches for the camera.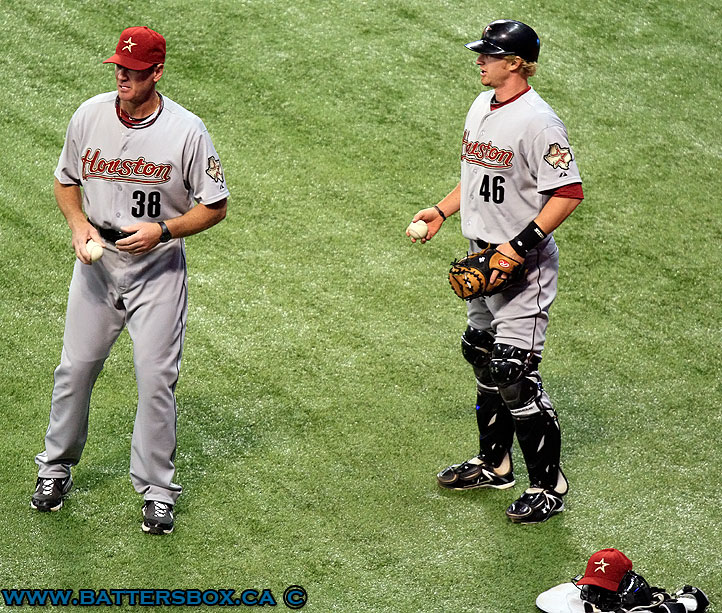 Former Jays pitching coach
Brad Arnsberg
stands next to
J.R. Towles
with baseballs in hand.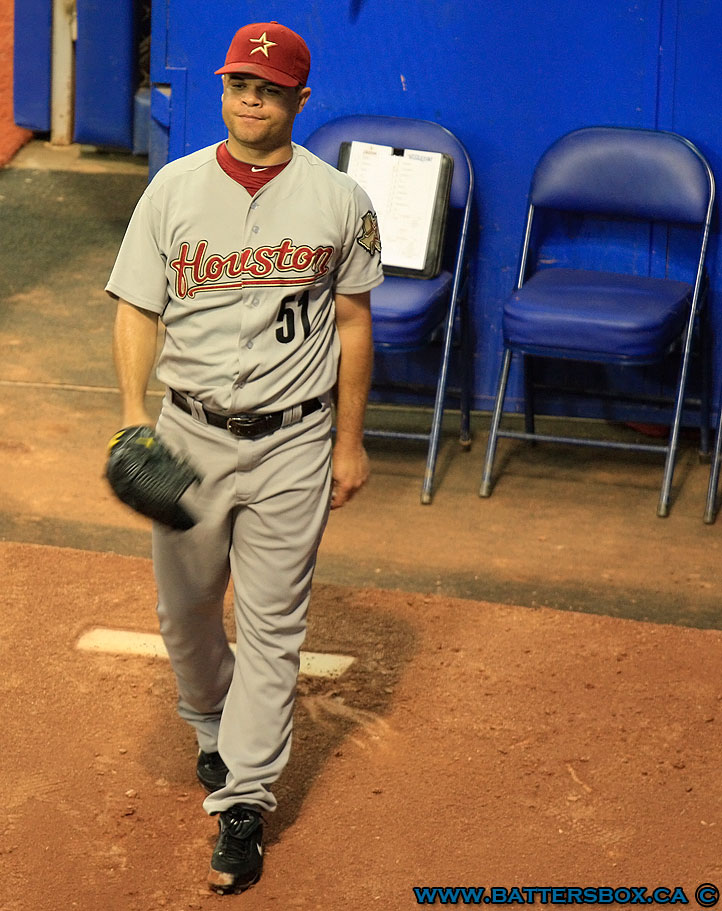 Astros starter
Wandy Rodriguez
looks less than impressed during his warm up in the bullpen. He lasted six innings and gave up two solo homers among six hits and three walks.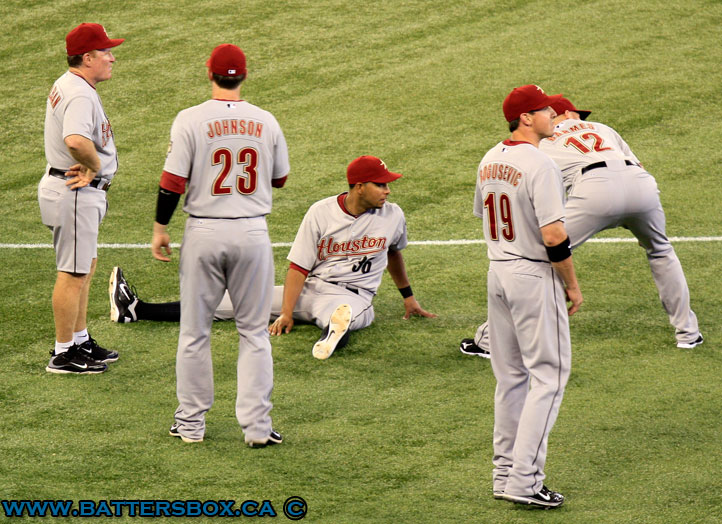 Stretching from left to right in front of an unidentified man in shorts:
Chris Johnson
,
Angel Sanchez
,
Brian Bogusevic
and
Clint Barmes
. Sanchez and Barmes had two hits apiece, Johnson had one and Bogusevic had none.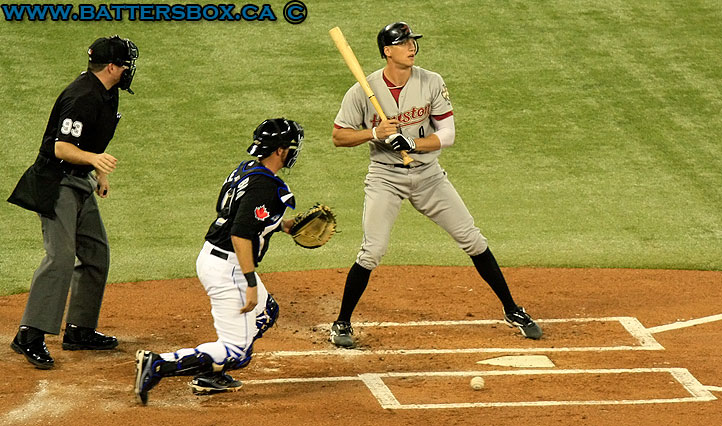 Hunter Pence
checks his swing as Jays catcher
J.P. Arencibia
blocks a ball in the dirt. Both of them homered in the contest.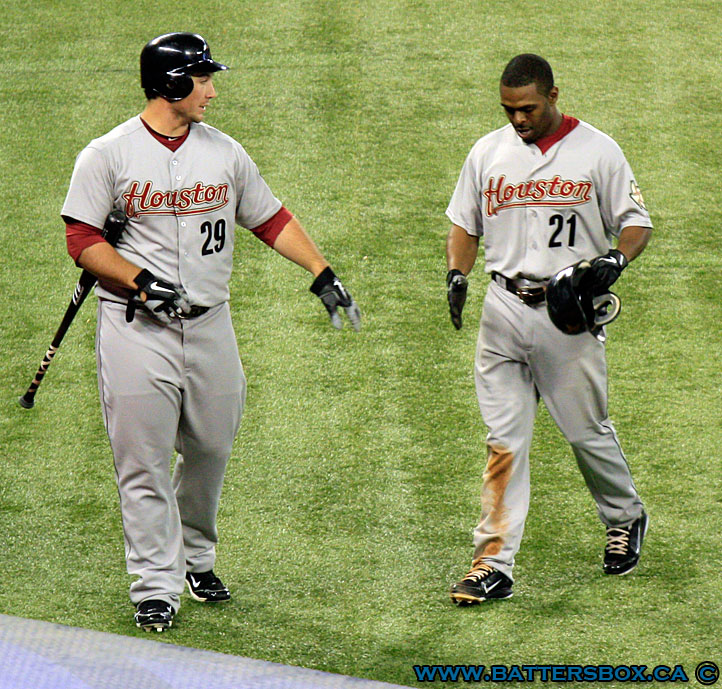 Former Jays draft pick
Brett Wallace
offers encouragement to
Michael Bourn
after he crossed home plate in the first inning. Bourn's run did not count as
Carlos Lee
had
flied out to end the inning. Bourn had a hit, a walk and a stolen base while Wallace had two hits, a walk and drove in the game's first run as part of the Astros
3-2 victory
over the Jays.