The final
POTD
of the year looks at one of the 11 walkoff wins for the Blue Jays in 2011.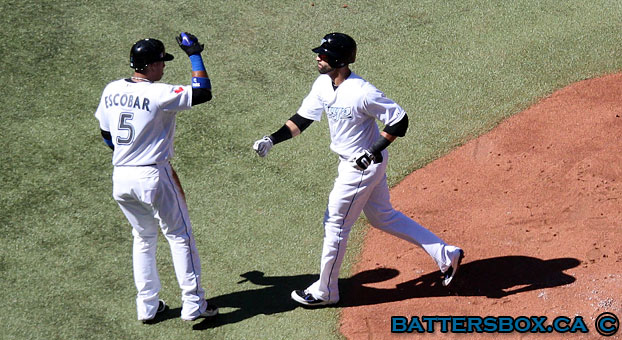 Jose Bautista is about to get a fist bump from Yunel Escobar after taking Orioles starter Rick VandenHurk deep for a two-run blast to left. That was Bautista's 41st bomb of the year to put the Jays in front 2-1.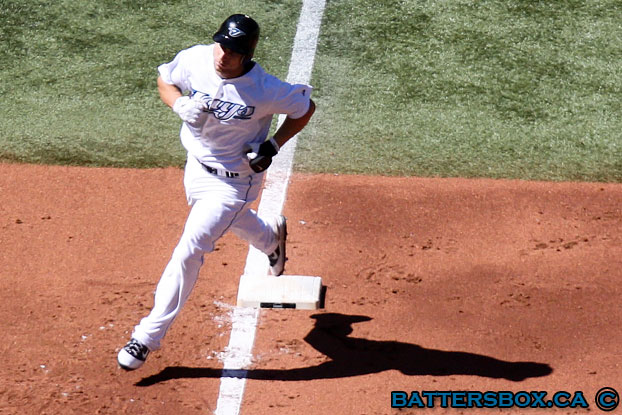 Brett Lawrie also puts a hurt on VandenHurk by belting his 9th homer of the campaign in the second inning to put the Jays in the lead again at 3-2.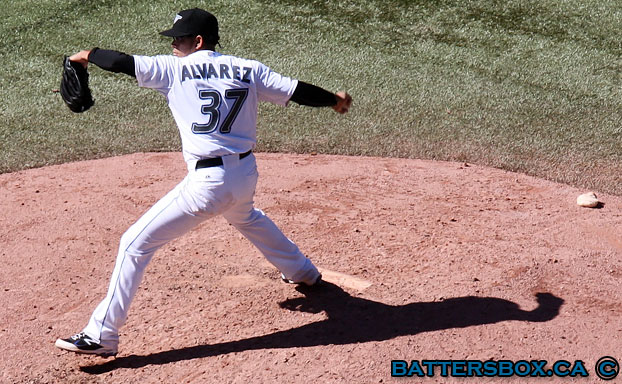 Henderson Alvarez was nicked for a run in each of the first three innings but blanked the Orioles over the next four.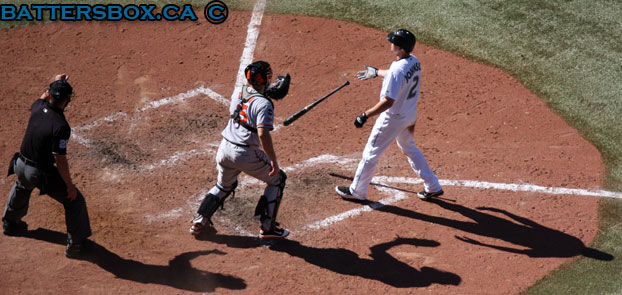 The Orioles grabbed a 4-3 lead in the eighth after an RBI double by Vladimir Guerrero off Jays reliever Jesse Litsch. Kevin Gregg was one strike away from ending the game but Kelly Johnson tosses his bat away after working a full-count walk to keep the Jays alive in the ninth.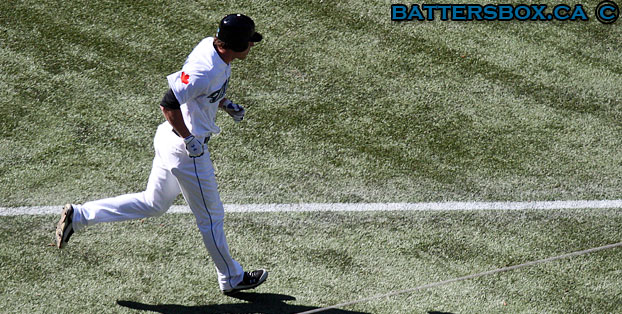 After a Jose Molina single, pinch-hitter and former Oriole Adam Loewen trots to first after being hit by a pitch to load up the bases.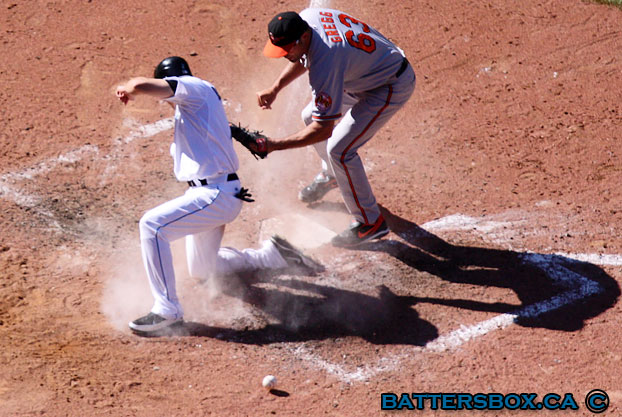 Kelly Johnson is able to drag his right foot across home plate after a wild pitch by Gregg, who cannot hold on to the ball. That ties the game at 4-4.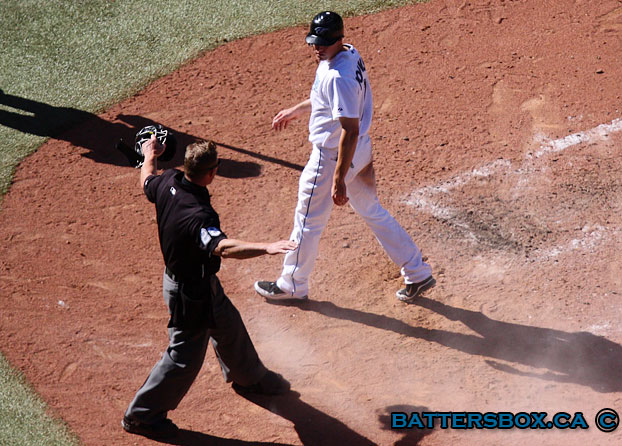 Kelly Johnson walks toward the dugout after the home plate umpire rules he is safe.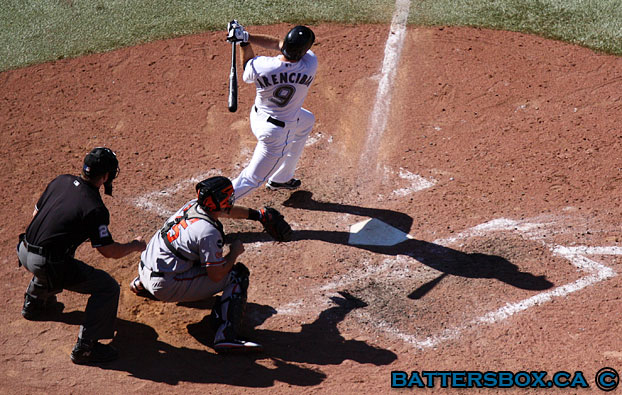 J.P. Arencibia comes off the bench to hit for Mike McCoy and he delivers a single...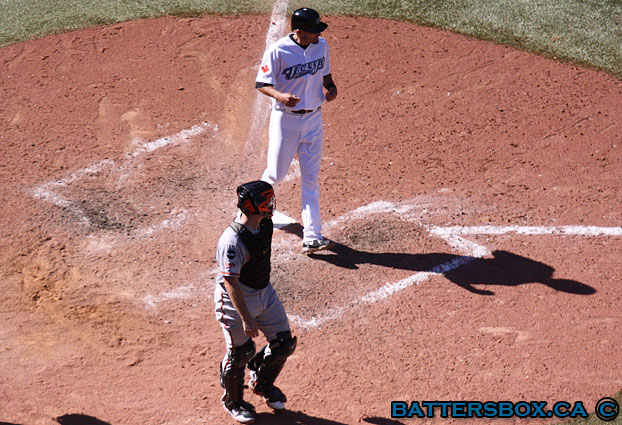 ...to score pinch-runner Chris Woodward with the winning run. Orioles catcher Craig Tatum can only look on in dismay.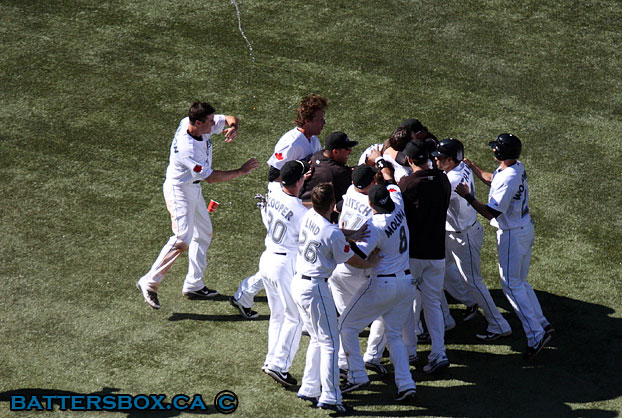 Blue Jays win 5-4!
Hope you have enjoyed the POTD in 2011. There's more to come in 2012.