A 4-0 record by the affiliates is a good way to start the week as the Dominican Summer League Blue Jays begin another season.
Buffalo 10 Norfolk 5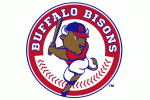 Norfolk, VA
— The Herd rolled over the tide quickly in this one.
Josh Thole
spanked a two-run homer off
Jake Arrieta
in the first inning and plated another in the third on a groundout.
Eugenio Velez
drove in two runs in the third and fourth innings with a ground-rule double and a single respectively.
Mike Nickeas
contributed a two-run double in the fourth.
Mauro Gomez
went deep for a solo shot in the fifth off Arietta and added a two-run bomb in the seventh off former Jay
Mark Hendrickson
. Velez led the hit parade with three and also stole a base. Thole, Gomez, Nickeas and
Jim Negrych
had two apiece. Thole is only hitting .331 and Negrych is at .358 now with a .273 mark in his last 10 games. Some folks would have you believe they are not deserving of call-ups!
Ricardo Nanita
singled and walked while
Ryan Goins
was 1-for-4.
Andy LaRoche
and
Ryan Langerhans
were both 0-for-4.

Claudio Vargas
(4-5) kept the Orioles affiliate in check to two runs (one earned) on three hits and three walks over five frames. He served up a
Zelous Wheeler
home run ball, struck out one and induced seven outs on the ground.
Bobby Korecky
was also victimized by a Wheeler dinger among his two runs over 2 2/3 frames. The damage was done on five hits and two walks and he only struck out one.
Joel Carreno
could not avoid a house call from Dr. Longball either as
Jason Pridie
put one over the wall but he surpassed Vargas' and Korecky's strikeout totals by striking out the side in the ninth.
Dunedin 3 Charlotte 0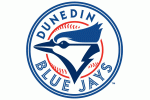 Dunedin, FL
—
Scott Copeland
(6-1) put up six goose eggs on the linescore by scattering four hits, three walks and a hit by pitch. He racked up five strikeouts and 10 groundball outs.
Shawn Griffith
put up two scoreless frames with a single walk being his only blemish.
Ajay Meyer
overcame three singles with two punchouts in a shutout ninth for his second save.
Shane Opitz
plated the first run with a two-out single but was denied a second RBI when
Michael Crouse
was thrown out at home in the fourth inning. Dunedin added two more insurance runs in the fifth with a
Gabe Jacobo
single and a
K.C. Hobson
double.
Jon Berti
had three hits and stole a base. Jacobo singled twice and drew a walk. Hobson doubled twice, Crouse doubled and singled and Opitz singled twice. Peter Mooney singled and walked.
Nick Baligod
doubled in five at-bats.
Matt Newman
and
Chris Schaeffer
both had 0-for-4 nights.
Lansing 2 Great Lakes 1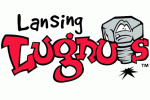 Midland, MI
— Southpaw
Daniel Norris
had a WHIP of one in his five innings of work by allowing one run on two hits and three walks. He had just two K's but seven of his 10 outs in play did not escape the infield.
Kramer Champlin
struck out two of the three batters he faced in a perfect sixth.
Ian Kadish
(1-2) allowed a hit and a walk but struck out two over two scoreless frames.
Arik Sikula
struck out two in a perfect ninth for his seventh save.
The Lugnuts tied the game on a
Kevin Patterson
blast to right field in the seventh inning. They grabbed the lead for good on a
Jorge Flores
fielder's choice in the eighth. Patterson had two of Lansing's five hits.
Chris Hawkins
singled and walked,
Carlos Ramirez
doubled and
Jorge Flores
had a base hit and stole a base.
Dwight Smith Jr.
,
Kellen Sweeney
and
Dalton Pompey
all heard ball four once. Sweeney entered the game as a defensive replacement at third for
Gustavo Pierre
, who went 0-for-3 with two strikeouts.
Christian Lopes
went 0-for-4 and
Aaron Munoz
was 0-for-3.
DSL Blue Jays 8 DSL Braves 5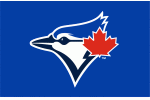 San Pedro de Macoris, DR
— The Jays scored a converted touchdown before the Braves responded. An Andres De Aza sacrifice fly opened the scoring in the first inning.
Dean Bell
singled home the next run in the second before a five-run explosion in the fourth. The rally began and ended with bases-loaded walks by
Richard Urena
and
Juan Tejada
with a
Michael De La Cruz
two-run single and a De Aza RBI single in between. De La Cruz singled home one more run in the fifth. De La Cruz had three hits and a walk. Bell had two knocks and a walk.
Deiferson Barreto
,
Ronniel Demorizi
,
Javier Hernandez
and De Aza were also in the two-hit club with Barreto getting the only extra-base hit, a double. Urena singled and walked.
Leudy Garcia
struck out three times and went 0-for-5.
Miguel Castro
began his season on the right foot with three shutout innings, giving up just two hits and a walk while striking out five.
Dalton Rodriguez
(1-0) got the win despite four runs scoring in his two innings. However, three of them were unearned as the Jays committed three errors with a passed ball in the mix. Rodriguez allowed four hits, issued three walks and struck out two.
Yonardo Herdenez
survived two walks to pitch a scoreless inning. Lefty
Wilfri Aleton
also overcame two walks but pitched two scoreless frames.
Greylor Conde
yielded a run on two hits and two walks and struck out one in the ninth.
---
From Saturday...
DSL Blue Jays 5 DSL Braves 3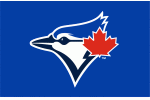 San Pedro de Macoris, DR
— In the DSL season opener, every Jays batter reached base once and seven recorded hits.
Richard Urena
and
Ronniel Demorizi
doubled and walked.
Deiferson Barreto, Juan Tejada
and
Dean Bell
singled and walked and Barreto took one for the team to reach base thrice.
Juan Kelly
drew two free passes.
Javier Hernandez
walked and had a sacrifice fly.
Michael De La Cruz
and
Leudy Garcia
also joined the hit parade and Garcia was also plunked by a pitch. De La Cruz and Demorizi also stole a base each.
Francisco Rios
went the first three innings and surrendered two runs on three hits, a walk and a hit by pitch but struck out five.
Francis Eduardo
was victimized by an unearned run on a De La Cruz passed ball over three frames, scattering three hits with one strikeout. Lefthander
Miguel Burgos
(1-0) prevented two hits and a walk from scoring over his two shutout innings.
Jhonny Hernandez
struck out one in the ninth for the save.
Boxscore
*** 3 Stars!!! ***


3. Daniel Norris, Lansing
— Just four runs allowed over his last 17 innings with a K-BB total of 25-11.


2. Josh Thole, Buffalo
— Three multi-hit games in a row and is hitting .415 with runners on base.


1. Scott Copeland, Dunedin
— Has a streak of five quality starts in a row and a groundout/airout ratio of 2.66
Tuesday's Probable Starters...DSL Blue Jays
— TBA vs. DSL Yankees1, 10:30 am ET.
Dunedin
—
Jesse Hernandez
(4-4, 2.60) vs. Charlotte, 6:30 pm ET.
Buffalo
—
Thad Weber
(0-0, 0.00) vs. Lehigh Valley, 7:05 pm ET.
New Hampshire
—
Marcus Stroman
(1-1, 8.10) @ Akron, 7:05 pm ET.