The affiliates won four out of seven but it could have been seven out of seven. All three losses were of the one-run variety in which the opposition scored the winning run in their final at-bat. On the positive side, the opposition was limited to three runs in the four victories.
Buffalo 4 Columbus 1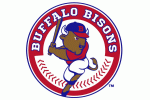 Buffalo, NY
— The Bisons were trailing until the sixth when
Moises Sierra
singled, stole second and raced home on errors by the catcher and center fielder.
Clint Robinson
drove in the winning run with an RBI double.
Mauro Gomez
provided insurance with a two-run homer in the eighth, his 27th of the year. Sierra had three of Buffalo's seven hits. Gomez drew a walk.
Ryan Goins
doubled and
Munenori Kawasaki
singled.
Kevin Pillar
and
Anthony Gose
both went 0-for-4 with one and two strikeouts respectively.
J.A. Happ
did alright against the Indians affiliate, pitching four inning of one-run, three-hit ball. The lefty walked two, struck out three and got six ground ball outs.
Sergio Santos
worked a clean fifth inning that included a strikeout.
Jeremy Jeffress
(1-0) pitched 2 1/3 innings of two-hit ball.
Tommy Hottovy
retired all four hitters he faced, striking out one.
Neil Wagner
got the final out with a K.
Harrisburg 6 New Hampshire 5
Manchester, NH
—
Deck McGuire
had a so-so outing, missing out on a quality start by giving up four runs over six innings. He allowed seven hits and two walks and struck out four.
Tyson Brummett
struck out three of the six hitters he faced in a perfect two-inning outing.
Alan Farina
(0-1) surrendered the tying and winning runs on four hits and an intentional walk in the ninth.
The Fisher Cats were trailing 3-0 when
Kevin Nolan
singled home a run in the second and scored on an errant pickoff throw. They tied it in the third when
Andy Burns
doubled and eventually scored on a wild pitch.
Kevin Ahrens
gave New Hampshire its first lead with his second homer of the season in the fifth. They grabbed another one-run lead when Burns singled home an
Adam Loewen
triple. Nolan was on base four times with three hits and a walk. Ahrens, Burns and
Brad Glenn
all had two-hit games. Loewen had a walk and
A.J. Jimenez
was 1-for-5.
Charlotte 6 Dunedin 5
Port Charlotte, FL
—
Aaron Sanchez
was nicked for runs in the first two innings by the Rays affiliate but that was all he allowed in five innings. He yielded five hits, walked nobody and struck out two.
Dayton Marze
was perfect in his two frames, striking out one. Lefty
Tyler Ybarra
overcame two walks for a scoreless inning.
Blake McFarland
(0-5) coughed up the lead as he was charged with four runs (three earned) on three hits (including a homer) and a walk while striking out just one. Lefty
Tony Davis
allowed the walk-off sacrifice fly.
The Jays were down 2-0 but
Matt Newman
knotted things up with a two-run triple in the fifth inning. They took the lead in the sixth on back-to-back homers by
K.C. Hobson
and
Marcus Knecht
, with Hobson's being a two-run shot. Newman, Hobson,
Jon Berti
,
Peter Mooney
and
Oliver Dominguez
all had two-hit games. Knecht walked to reach twice and
Derrick Chung
singled and walked.

Vancouver 2 Spokane 0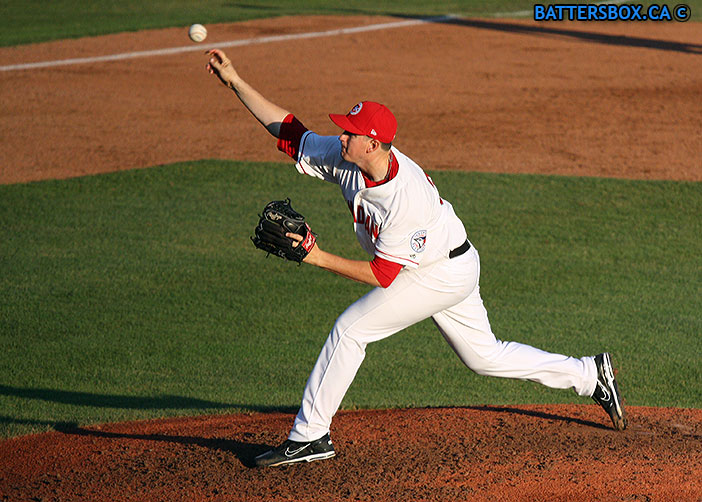 Jeremy Gabryszwski
brought his ERA down to 0.99 after allowing just two baserunners over six shutout innings in Spokane Tuesday night.

Spokane, WA
— Like he has no use for the letters "zws" in his surname,
Jeremy Gabryszwski
(4-1) had no use for the Rangers affiliate, throwing a one-hitter over six shutout innings. He struck out two, walked nobody and tallied 12 outs on the ground. He faced just one batter over the minimum and retired 10 straight at one point. Lefty
Alonzo Gonzalez
struck out two over two innings, giving up just one hit.
Chuck Ghysels
pitched a one-hit, one-strikeout ninth to earn his fifth save.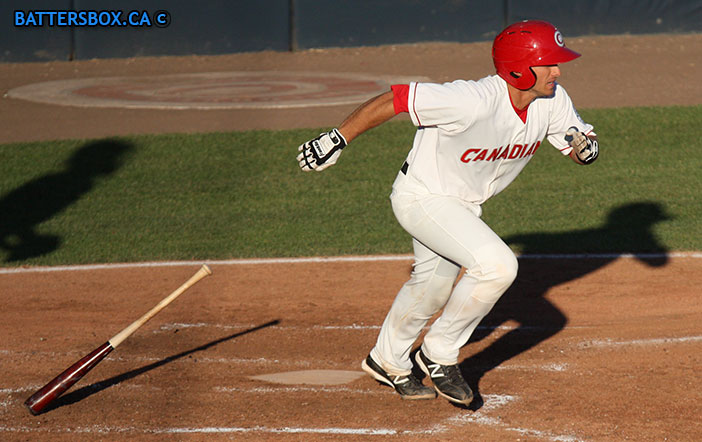 Michael Reeves
drove in the winning run against Spokane and is batting .349 this season.
Michael Reeves
made sure Gabby's effort did not go to waste as he delivered a two-out double in the fifth inning to score
Andy Fermin
with Vancouver's only run in the fifth.
L.B. Dantzler
provided some breathing room with a home run in the seventh. Dantzler and Fermin had two-hit performances.
Justin Atkinson
walked twice and Reeves was hit by a pitch to reach base a couple of times.
Dickie Thon Jr.
was 0-for-5 with three strikeouts.
Bluefield 5 Danville 1

Danville, VA
— The Jays managed just four hits against the Braves but scored the only two runs they would need in the second inning on a
Matt Dean
bases-loaded walk and a
Garrett Custons
sacrifice fly. A
Dawel Lugo
fielder's choice in the third, a
D.J. Davis
sac fly in the fifth and a wild pitch in the eighth produced the other runs. Custons,
Tim Locastro
,
Derrick Loveless
and
Jonathan Davis
all doubled. Custons drew two walks, Loveless had one and Jonathan Davis was hit by a pitch. Dean reached base twice with two walks.
Mitch Nay
also got a free pass.

Tom Robson
(3-0) scattered four hits and a walk over five shutout innings, posting a K-BB total of 6-1 and his ground ball/fly ball ratio was 8-0. The Ladner, BC native lowered his ERA to 1.38.
Adonys Cardona
got a four-inning save, his first of the year, by allowing just an unearned run on three hits and a walk. He struck out four and his ground ball total was also four.
GCL Blue Jays 6 GCL Astros 1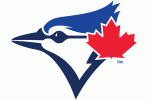 Dunedin, FL
— A
Gabriel Cenas
RBI single provided a 1-0 Jays lead in the second and it stayed that way until they tacked on five more runs in the seventh and eighth innings.
Koby Kraemer
doubled home a run and he came home on an
Andres De Aza
base knock in the seventh.
Edwin Fuentes
singled home a run in the eighth and Cenas followed with a two-run double.
It was lefties day for the Jays at the Bobby Mattick Training Complex.
Corey Gorman
(2-0) held down the Astros to three hits over five shutout innings in his first professional start. He struck six and walked nobody.
Matt Smoral
enjoyed his first scoreless outing as a pro. He went two innings, giving up a hit, a walk and hit a batter while striking out two and inducing three ground ball outs.
Evan Smith
earned a save as he allowed an unearned run on a hit and two walks over two innings. Five of his six outs in play were on the ground.
DSL Yankees1 3 DSL Blue Jays 2
San Pedro de Macoris, DR
— A
Juan Kelly
single in the third inning gave the Jays the first run of the game. Kelly would score the tying run in the eighth as he came home on a double play. Javier Hernandez had two of the Jays six hits and also drew a base on balls. Kelly walked twice to get aboard twice.
Deiferson Barreto
doubled and
Richard Urena
had a base hit.
Juan Fuente
walked and stole his 20th base of the season.
Alberto Guzman
had a game WHIP of 2.33 over three frames on two hits, four walks and a hit by pitch and also uncorked three wild pitches. Despite all that, the Yankees only scored once as Guzman struck out four. Lefty
Miguel Burgos
(1-2)  surrendered two runs on four hits and two walks and fired four pitches to the backstop, with his last one resulting in the winning run in the eighth. He struck out five.
Boxscores
*** 3 Stars!!! ***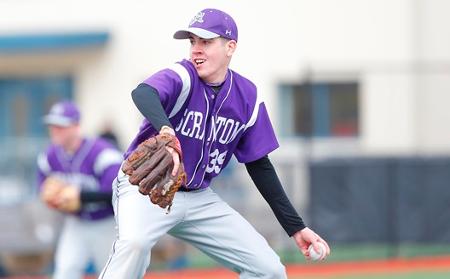 3. Corey Gorman, GCL Blue Jays
— Has not allowed a run in six of eight appearances and has a 0.54 ERA in 16 2/3 innings.

2. Tom Robson, Bluefield
— Has not been scored upon over his last three starts covering 14 innings and has a 12-2 K/BB total in that span.

1. Jeremy Gabryszwski, Vancouver —
Has only walked three hitters in 45 2/3 innings and is 3-1 with a 0.63 ERA in July.
Wednesday's Probable Starters...
DSL Blue Jays (22-17)
—
TBA
vs. DSL Tigers, 10:30 am ET.
Dunedin (47-48)
—
Austin Bibens-Dirkx
(6-3, 2.61) @ Charlotte, 6:30 pm ET.
Bluefield (20-11)
—
Mark Biggs
(1-0, 5.19) @ Danville, 7:00 pm ET.
GCL Blue Jays (12-14)
—
TBA
vs. GCL Phillies, 7:00 pm ET.
Buffalo (51-51)
—
Thad Weber
(3-4, 2.65) vs. Columbus, 7:05 pm ET.
New Hampshire (52-49)
—
Marcus Stroman
(5-2, 3.16) vs. Harrisburg, 7:05 pm ET.
Lansing (41-58)
—
Ben White
(5-6, 3.74) vs. Dayton, 7:05 pm ET.
Vancouver (23-16)
—
TBA
@ Spokane, 9:30 pm ET.