While our neighbours celebrate the fourth of July, today's POTD looks back at the Canada Day match-up between the Vancouver Canadians and Salem-Keizer Volcanoes at Nat Bailey Stadium Tuesday afternoon.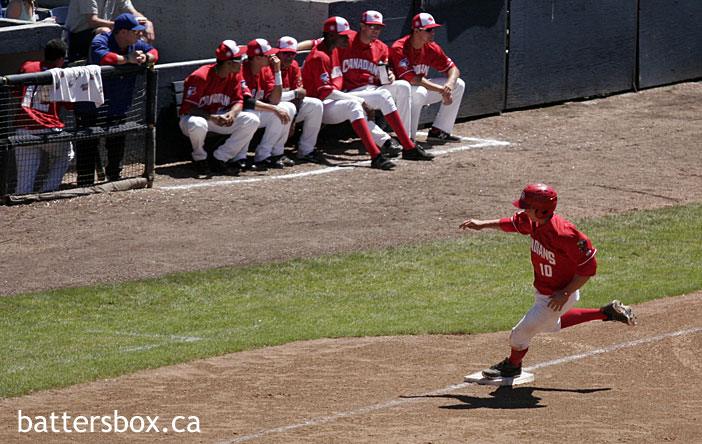 Tim Locastro
singled, stole second base, rounded third and scored the first run of the game on a
Franklin Barreto
single.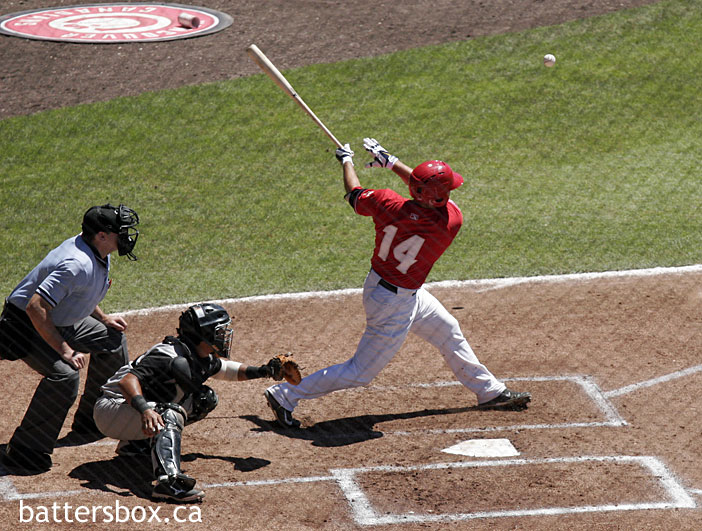 Ryan McBroom
swings away in the first inning. He would ground out to third.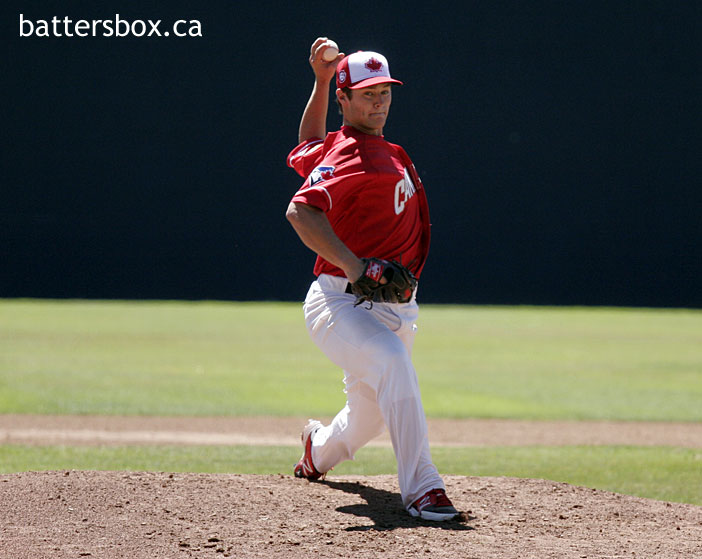 Zak Wasilewski
got the starting assignment on Canada Day. He pitched 4.2 innings, giving up two runs on seven hits and a walk while striking out three.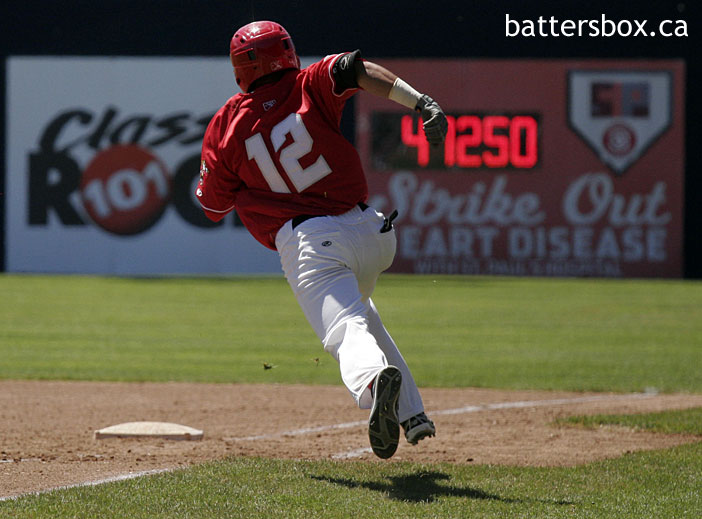 Michael De La Cruz
rips the first of his two doubles on the day in the third inning.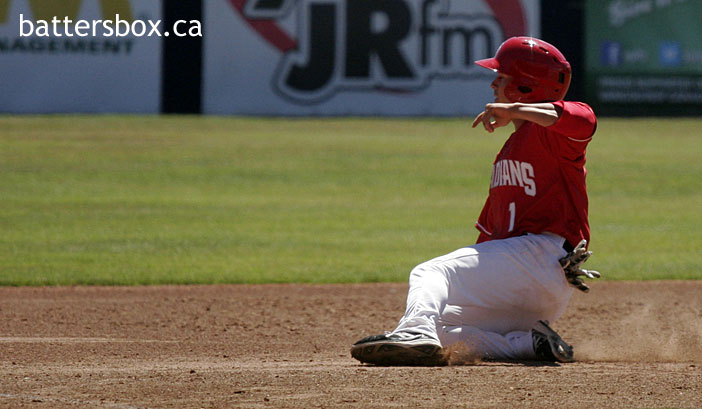 That double advanced
Chris Carlson
to third base
after he got aboard on a walk. Both Carlson and De La Cruz would score on a
Seth Conner
double.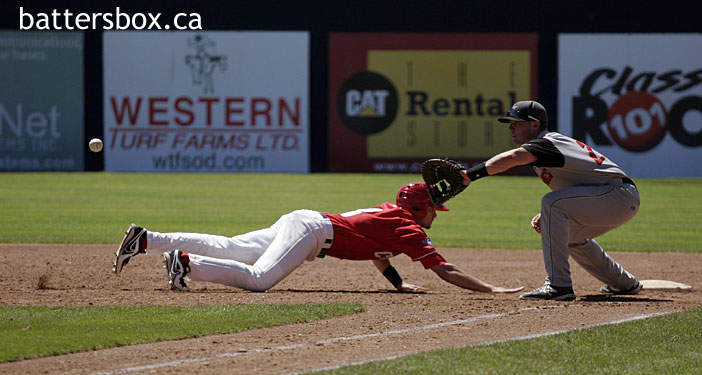 Conner would be driven home on a single by
Ryan Metzler
, who dives back to first base on an attempted pick-off throw.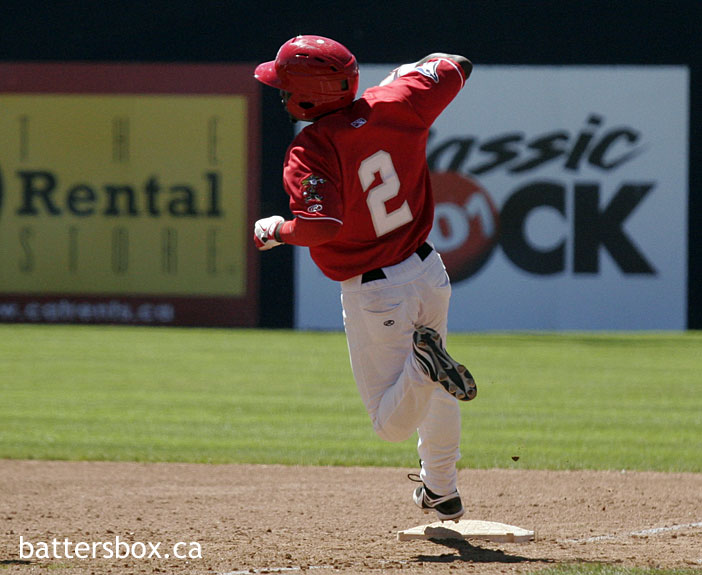 Roemon Fields
kept the third inning rally going with a single to left.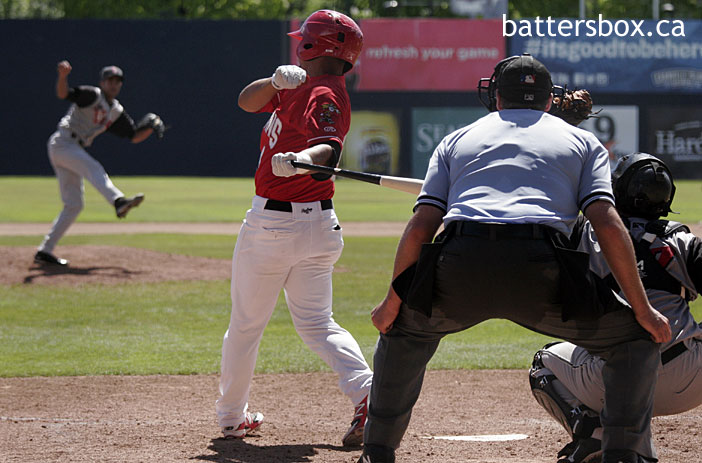 Franklin Barreto
goes down swinging to lead off the sixth inning but the C's would later tack on their final run in the frame.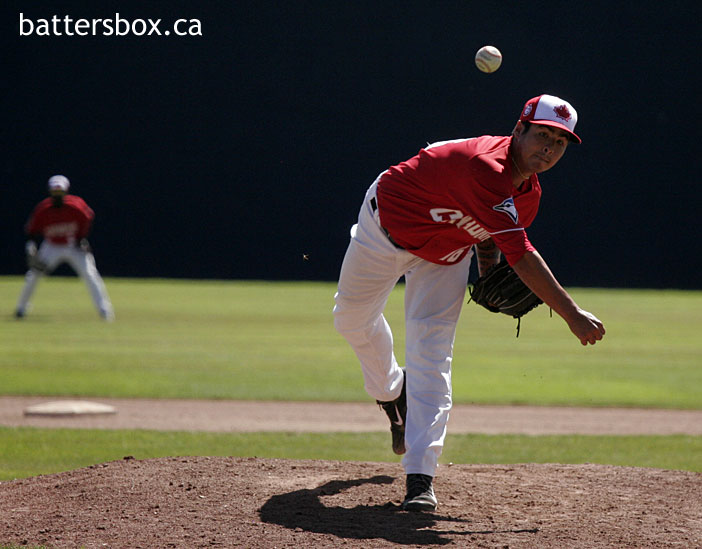 Kamakani Usui
relieved
Yeyfry Del Rosario
, who supplied 2.1 innings of shutout relief. Usui was nicked for a run on two hits in the eighth inning.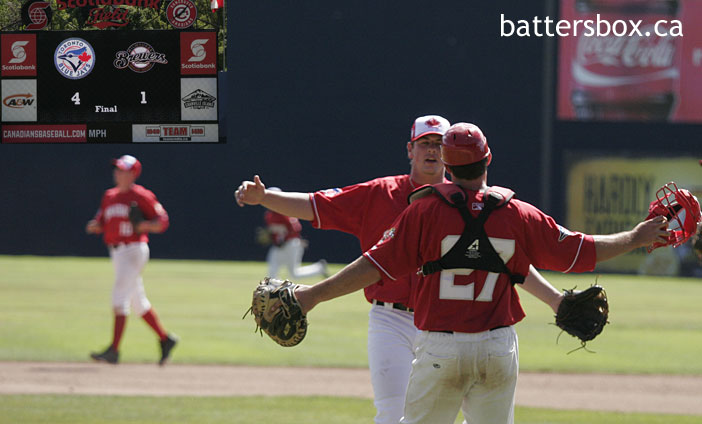 Andrew Case
, who entered the game in the ninth, and catcher
Seth Conner
celebrate the C's 8-4 victory over Salem-Keizier. That capped off a great day for pro baseball in Canada after the Jays beat the Brewers at the Dome earlier in the afternoon.