Day 2 of the three-day draft is on today. You can follow all the goings-on
right here
.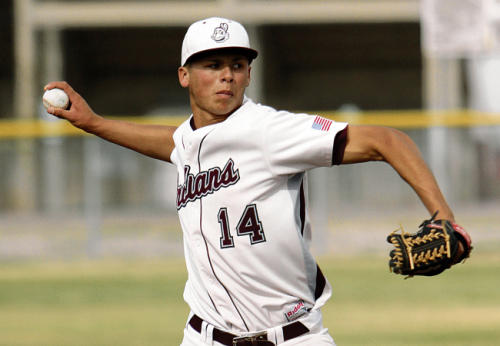 Round 3 - 91st overall
.
RHP Justin Maese, Ysleta, Texas HS. 6-3, 190. Born October 24, 1996.

Scouting Report from
MLB.com.

One of the biggest pop-up guys this spring, Maese sent scouts scurrying to El Paso amid reports that he was hitting 96 mph with his fastball and 86 mph with his slider. While he only flashes that type of stuff rather than maintains it, it's possible that he could sneak into the top three rounds. Though Maese's fastball can climb into the mid-90s, he doesn't tend to hold that velocity and often works at 88-92 mph. His slider has its moments too but he throws it too much and it often devolves into a less powerful pitch with slurvy break. Also a star quarterback for Ysleta High, Maese has the athleticism and frame to remain a starter. To do so, the Texas Tech recruit will have to become more consistent with his fastball and slider, develop a changeup and improve his control and command. Click here for video. More video right here.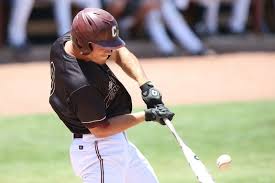 Round 4 - 122nd overall. 3B Carl Wise, College of Charleston (SC). 6-1, 215. Bats Right. Born May 25, 1994.
Scouting Report from
MLB.com
:
Lightly recruited out of high school, Wise has established himself as one of the most reliable power hitters in college baseball. He homered six times in seven games in March and has reached double figures in two of his three seasons at Charleston. Facing top competition in the Cape Cod League last summer, he tied for second with six longballs. Wise has good strength and excels at generating backspin on his drives from the right side of the plate. He can get pull-conscious at times but generally stays under control at the plate and manages the strike zone reasonable well, so he should hit for a decent average. Wise has enough arm strength for third base but almost certainly will move to a different position in pro ball. His throws lack accuracy at times and his hands and quickness are subpar for the hot corner. First base is his likely destination. Video right here.


Round 5 - 152nd overall. RHP Jose Espada, Puerto Rico HS. 6-0, 170. Born on February 22, 1997.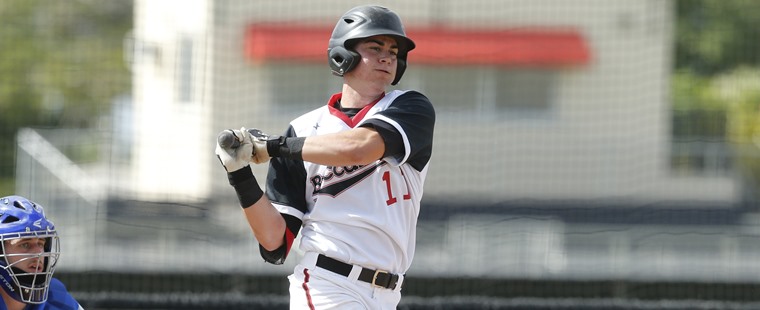 Round 6 - 182nd overall. SS JC Cardenas. Barry University (FL). 6-0, 185. June 27, 1994.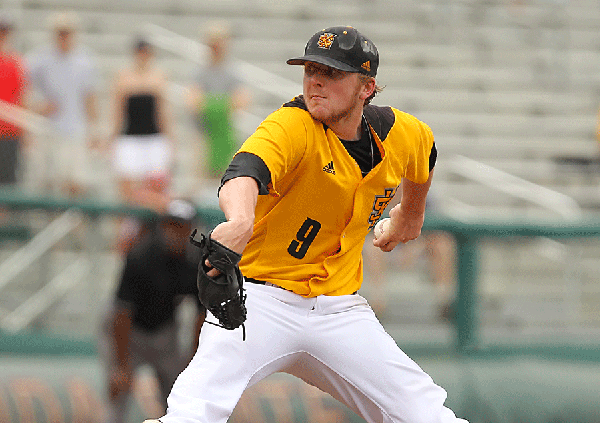 Round 7 - 212nd overall. LHP Travis Bergen, Kennesaw State (GA). 6-1, 205. Born on October 8, 1993.
Scouting Report from
MLB.com
:
When Kennesaw State became the first NCAA Division I team in 21 years to win a regional tournament in its playoff debut last June, Bergen was named Most Outstanding Player after picking up two victories in the four days. He followed up with a strong summer in the Cape Cod League and has performed well again this spring. Bergen can hit 94 mph with his fastball, but he usually pitches at 88-92 mph. He lacks downhill plane because he's 6 feet tall and leaves his heater up in the strike zone more than he should, but it's effective because his extreme crossfire delivery produces run and sink and allows him to get inside against righties. Bergen's breaking ball varies between a fringy slider in the lower 80s and a promising cutter in the upper 80s, and he may want to focus on the cutter in pro ball. His changeup has some sink and is an effective third pitch. He throws enough strikes to remain a starter, though his lack of a true plus pitch gives him little margin for error. Click here for video.


Round 8 - 242nd selection. LHP Daniel Young, University of Florida. 6-2, 195. Born May 27, 1994.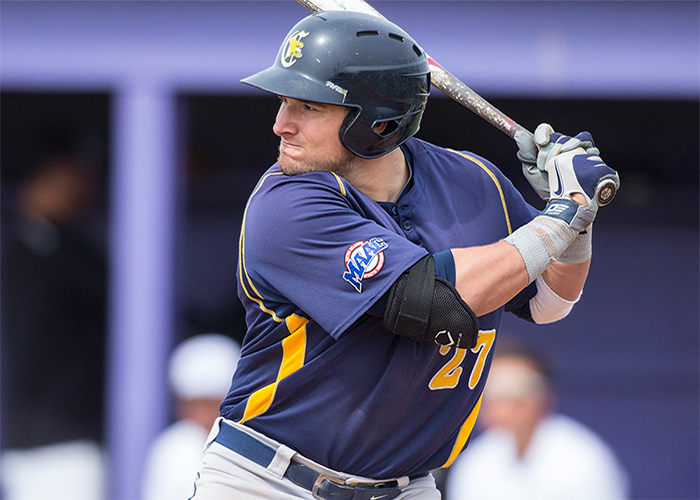 Round 9 - 272nd selection. 3B Connor Panas. Canisius College, NY. 6-0, 218. Bats Left. Born February 11, 1993 in Etobicoke, Ontario.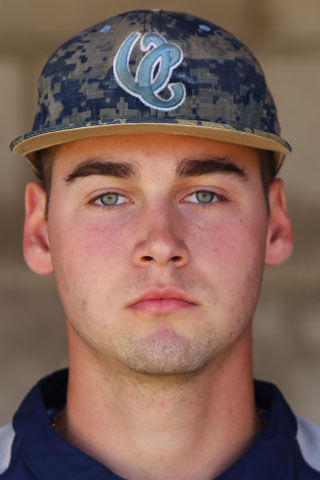 Round 10 - 302nd selection.C Owen Spiwak, Odessa College (Texas). 6-2, 185. Bats Left. Born May 23, 1995 in Mississauga, Ontario.
For a list of the Blue Jays draft picks,
click here
.