The Blue Jays open up their Canada Day weekend series against the AL Central Division leaders.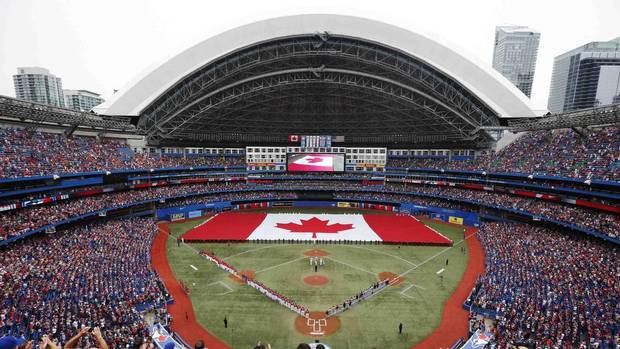 Series Schedule / Probable Starters
Thursday at 7:07 pm ET -
Carlos Carrasco
(3-2, 2.73) vs.
R.A. Dickey
(5-8, 4.23)
Friday at 1:07 pm ET -
Josh Tomlin
(9-1, 3.32)
vs.
Marcus Stroman
(6-4, 5.33)
Saturday at 1:07 pm ET -
Trevor Bauer
(6-2, 3.19) vs.
Marco Estrada
(5-3, 2.81)
Sunday at 1:07 pm ET -
Corey Kluber
(8-7, 3.51) vs.
J.A. Happ
(10-3, 3.70)
Cleveland has only won 12 in a row after sweeping the White Sox and Rays at home and the Tigers and Braves on the road. They are a half-dozen games up on Kansas City and 7-1/2 ahead of Detroit, and those two teams will be the Blue Jays next opponents on this 10 game homestand before the All-Star break.
Cleveland's 47-30 record is the second best mark in the American League. They haven't missed a beat with outfielder
Michael Brantley
on
the shelf
with rotator cuff and biceps issues and catcher
Roberto Perez
on the 60-day DL with a thumb injury. Brantley is hitting off a tie and Perez may be back sometime in July.
Toronto bounced back from a series loss to the White Sox by winning two of three in Colorado to split their six-game road trip. Their 43-37 record leaves them in a tie with Boston for second place in the American League East, 5½ games behind Baltimore.