The Blue Jays head to the Lone Star State for their first road trip of 2018.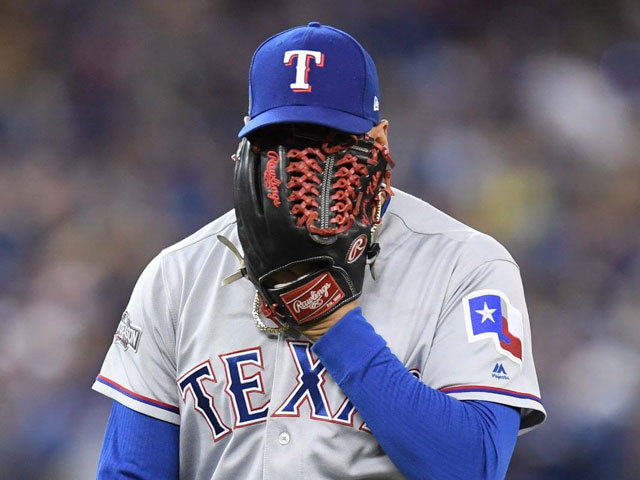 Series Schedule
Friday at 8:05 pm ET -
Marco Estrada
(0-0, 3.86) vs.
Matt Moore
(0-1, 9.00)
Saturday at 8:05 pm ET -
Marcus Stroman
(0-0, 7.20) vs.
Mike Minor
(0-1, 3.86)
Sunday at 3:05 pm ET -
Jaime Garcia
(0-0, 1.50) vs.
Cole Hamels
(1-1, 3.38)
The Rangers are tied with Oakland for last place in the American League West after splitting a four-game series with the A's on the road. The Blue Jays are 4-3 after taking two of three from the Chicago White Sox at the Dome. They are tied with the Yankees for second place in the AL East, two games behind Boston.
On Deck
- The Jays head to Baltimore for three games starting Monday.