The #BlueJays face another New York team at the Dome for a weekend set.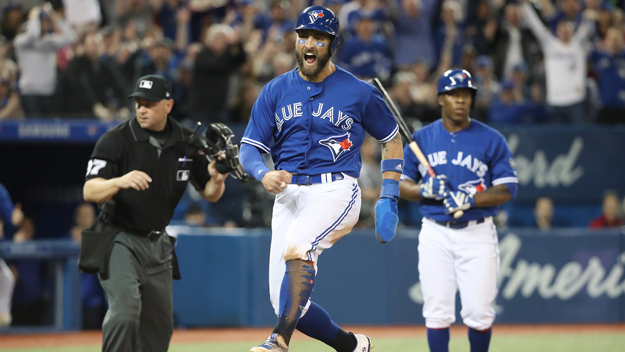 Series Schedule / Probable Pitchers
Friday at 7:07 pm ET - Sonny Gray (5-6, 5.44 ERA) vs. Sam Gaviglio (2-2, 3.97 ERA)
Saturday at 4:07 pm ET - Luis Severino (13-2, 1.98 ERA) vs. J.A. Happ (10-4, 4.03 ERA)
Sunday 1:07 pm ET - Domingo German (2-4, 5.37 ERA) vs. Ryan Borucki (0-1, 2.77 ERA)
Note that Sunday's game was the one that was supposed to be on ESPN Sunday Night Baseball before the Yankees whined, cried, bitched, moaned and bellyached their way out of it because of a doubleheader in Baltimore Monday. Their 56-28 record leaves them one game back of Boston in the AL East. Since being swept in Tampa Bay, the Yankees took two of three in Philadelphia before doing the same to Boston and Atlanta on a six-game homestand.
The Blue Jays split their two games against the Mets. Their 40-46 mark leaves them 18 games out of first.