The #BlueJays are in Georgia for the next two games.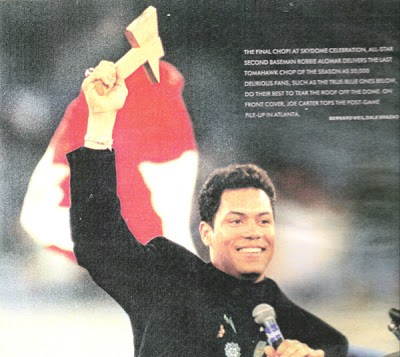 Series Schedule / Probable Starters

Tuesday at 7:35 pm ET - Marcus Stroman (1-6, 6.50) vs. Julio Teheran (6-6, 4.47)

Wednesday at 7:35 pm ET - Sam Gaviglio (2-2, 3.81) vs. TBA
Atlanta returns home after a rough road trip that saw them win two of three in St. Louis but drop two of three to the New York Yankees and three of four in Milwaukee. They are tied with Philadelphia for first place in the NL East at 50-39, 5.5 games ahead of Washington.
The Blue Jays dropped two of three to the Evil Empire at home. Their 41-48 record puts them 20.5 games out of first in the AL East.