The National League Central may be a fairly boring division to watch in 2009. The Cubs appear poised to run away with the division. After winning almost 100 games last season, the Cubs made a number of changes to the 25-man roster for 2009 in hopes of strengthening the outfield and bullpen. The club also brought back free agent and Canadian starting pitcher Ryan Dempster after a career year in his free agent season. The Cardinals have a solid veteran club as well, but injuries have already taken their toll on the club, which could hurt its chance of competing with the Cubs. The Astros, Pirates and Brewers do not look like very strong clubs on paper, and they could all lose at least 80 games. The Cincinnati Reds, though, could be a sleeper team - with a plethora of young, impact talent on the 25-man roster. The rise of the Reds could easily be the biggest story of 2009... unless the sophomore jinx bites too many second-year players.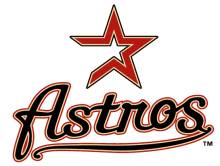 The Houston Astros (2008 record: 86-75, third place)
Did the club make enough improvements in the off-season to improve upon 2008?

The easy answer is no. The club got a little lucky in 2008 and won more games than it really should have given the state of the pitching staff. The rotation is still pretty brutal in 2009, especially the starting pitchers beyond ace Roy Oswalt. The club's No. 2 starter is Wandy Rodriguez, who has had some nice strikeout numbers in the past two seasons, but he's 30 and has never pitched more than 182.2 innings in one year. He also managed only 137.1 innings last year and is injury-prone. The other three projected starters: Brandon Backe, Mike Hampton and Brian Moehler would be No. 5 guys on almost any other team in the Majors. In the bullpen, depth is an issue beyond Jose Valverde and Geoff Geary. The club did nothing... absolutely nothing... to improve the offence. This club is going to be bad in 2009.
Can Michael Bourn make the Brad Lidge trade a little less one-sided?
He did steal 41 bases and was a top 10 centerfielder in Out Of Zone plays and 20th in Revised Zone Rating but his OPS of .588 was the worst of any player with enough at-bats to qualify. It sure couldn't have helped Bourn's psyche when Brad Lidge converted every save opportunity under the sun for the World Champion Phillies. Though the 26 year-old Bourn's career OBP in the majors is just .299 in 594 at-bats, he has shown an eye at the plate in his minor league career with an overall OBP of .379. This winter, he posted a .314 batting average and a .402 OBP with Aguilas in the Dominican League and manager Cecil Cooper is strongly considering putting him in the number two spot in the batting order. The University of Houston product has been focusing on drawing more walks, striking out less, and getting more bunts down to take advantage of his speed. As another way to put 2008 in the rear view mirror, Bourn has also changed uniform numbers, switching from 14 to 21.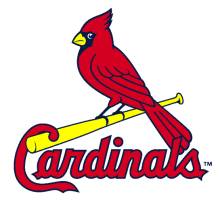 The St. Louis Cardinals (86-76, fourth)
Will the Cardinals fall behind early with gaping infield holes at second base and third base... and will the club be able to play catch-up?

You have to be worried that the organization is serious about playing the month of April with outfielders Skip Schumaker at second base and Joe Mather at third base. Given the lack of options for second base, it's a little surprising that St. Louis released incumbent Adam Kennedy earlier this year. Schumaker has a very intriguing bat but his defence has been shaky at second after being an outfielder for his entire pro career. Jarrett Hoffpauir was another option but he's already been sent down to the minor league camp. Former Dodgers' prospect Joey Thurston is still in camp, though. Glaus' injury will seriously sap the power in the line-up with Mather having below-average power for someone playing the hot corner. He also has not hit well for average this spring. The best in-house option, David Freese, has already been cut this spring (although he has been getting called up from minor league camp recently) leaving former D-Backs' prospect Brian Barden as another option. The long-term solution at third could be Brett Wallace (whom the Jays drafted out of high school) if he does not play himself off the position, but he needs more time in the minors to work on his defence. The club can survive the holes at second and third, especially if Glaus returns early in May and Albert Pujols starts off well this season. The Cubs will probably run away with the Central title, but the wild card should be within grasp.
Who will emerge as the Cardinals closer?
The Cards will enter 2009 with a new stopper after the departure of Jason Isringhausen, who signed a minor league deal with Tampa Bay. "Izzy" racked up 227 saves in Cardinal red since 2002, but only 12 last season as he struggled with injuries and ineffectiveness, finishing with a 1-5 mark and an ERA of 5.70. Still, he leaves some big shoes to fill and it was thought that Chris Perez was the odds-on favourite to fill them. The team's first round pick in 2006 recorded 58 saves in his minor league career and converted 7 of 11 save opportunities with the big club last season. He also struck out 42 batters in 41 2/3 innings but did issue 22 walks and gave up 5 long balls. Perez has just returned to action after missing a couple of weeks this spring with a sore shoulder and that may have opened the door for hard-throwing righty Jason Motte. The converted catcher, who has hit triple digits on the radar gun, appeared in 12 games with the Cards last year and posted some ridiculous numbers, including an 0.82 ERA, a 16-3 K/BB mark in 11 innings, and an OBA of .139. He has received most of the closing opportunities for the Redbirds this spring. Ryan Franklin is another candidate after he went 17 for 25 in save opportunities last season. However, manager Tony La Russa and pitching coach Dave Duncan have not announced who will be their man for 2009. They just hope things will be better than last year when St. Louis suffered a National League worst 31 blown saves.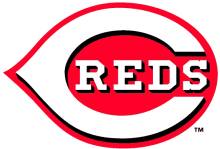 The Cincinnati Reds (74-88, fifth)
Can the young nucleus continue to improve, or will players like Johnny Cueto, Edinson Volquez, Jay Bruce, and Joey Votto take a collective step backwards?

You know at least one of the young breakout players from 2008 is going to be bitten by the sophomore jinx. It might be Edinson Volquez, who far exceeded expectations after being acquired from Texas in the Josh Hamilton trade. He also threw 196 innings, which was more than 50 innings higher than his previous record in one season. After walking 93 batters in 2008, it's also clear that his control needs to improve. Cueto threw a lot of innings last year too, but he still threw 22 less than Volquez - and he did not walk as many batters, which kept his pitch counts down. Bruce may be the biggest let down of all the players in 2009... and don't be surprised if the toolsy Chris Dickerson out-performs him. Dickerson had a breakout 2008 season in the minors, which carried over into his MLB debut. He is also hitting well this spring, while Bruce is struggling. Only 21 with just 115 minor league games above A-ball, Bruce was probably rushed, although he did hit 21 homers in his rookie season. Joey Votto is probably going to be a very consistent player in the Majors, much like he was in the minors. There is no reason why the 25-year-old Canadian cannot hit 25 home runs with an average around .300. Perhaps he can even take a run at 100 RBI. Overall, the group should be just about as good as it was in 2008. A couple players might take a small step back, but the others will likely take a step forward - which should balance things out. It's an exciting young club, with more minor league talent on the way.
Who will win the number 5 spot in the Reds starting rotation?
The battle comes down to former top prospect Homer Bailey and former D-Back Micah Owings. The 22 year-old Bailey is looking to bounce back from a horrid 2008 in which he went 0-6 with an ERA just south of 8.00. So far, the 7th overall pick of the 2004 amateur draft is 4-8 in his major league career with an ugly 46-45 K/BB ratio in 81 2/3 innings. Manager Dusty Baker says Bailey could go to the pen as a long man if he doesn't win the number five spot. Bailey and Owings are having decent springs so far with Owings looking to impress in his first full season in Cincy. The 26 year-old Owings came over to the Reds in September as a player to be named in the Adam Dunn trade. For a pitcher, he's a good hitter with a career .319 batting average and 5 homers over 116 at-bats and is a good pinch-hitting weapon off the bench. However, his pitching took a step back last season as he won just 6 of 15 decisions with an ERA just below 6.00. The winner of this battle will join Aaron Harang, Edinson Volquez, Bronson Arroyo, and Johnny Cueto (the coolest name in baseball!) in the Redlegs rotation.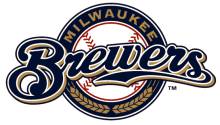 The Milwaukee Brewers (90-72, second)
Is it finally time for the Brew Crew to give up on Rickie Weeks?

Yes. Weeks, who came out of college with a .400 career average, has had four full seasons to prove himself in the Majors and his best season average-wise was 2006 when he hit .279. He didn't break .240 in any of the other three seasons and his career average sits at .245. Compounding the problem is that fact that he's a poor defender. And his power never developed. And he's injury-prone. If the organization was smart, impressive infield prospect Alcides Escobar, 22, would already have his ticket punched for Milwaukee. Heck, if he's not ready than give the job to Craig Counsell. Or anyone else.
Can Bill Hall and Jeff Suppan return to their 2006 form?
Bill Hall endured a miserable '08 when he batted just .225, including a .174 mark against righties, along with 15 homers and 55 runs batted in. That was a far cry from 2006 when he hit .270 with 35 HR and 85 RBI. He endured a calf injury earlier this spring but he reported to camp 15 pounds lighter and hopes Lasik eye surgery can help him put the bat on the ball more often in 2009. Likely Opening Day starter Jeff Suppan needs to be better than the .500 pitcher (22-22) he's been with the Beer Men since signing a four-year, $42-million dollar contract, cashing in on his 2006 NLCS MVP award and World Series ring with St. Louis. Suppan, former Cards teammate Braden Looper, Yovani Gallardo and Manny Parra will somehow have to replace the departed C.C. Sabathia and Ben Sheets in order for the Brewers to get back to the playoffs.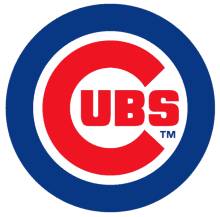 The Chicago Cubs (97-64, first)
Will all the moves that the Cubs made this past off-season affect team chemistry, especially early on in the season?
The club brought in six players who should make the opening day 25-man roster, including Milton Bradley, Joey Gathright, Aaron Miles, Aaron Heilman, Kevin Gregg, and Luis Vizcaino. Bradley has well-documented behaviour issues and is coming off a career year so he's likely to decline. Plus, he's a magnet for injuries. The club must also find playing time in the outfield for Gathright, Alfonso Soriano, former Jay Reed Johnson, and disappointing Japanese import Kosuke Fukudome. A number of key players from 2008 have left town, including Jason Marquis, Kerry Wood, Bobby Howry, Mike Wuertz, Henry Blanco, and Mark DeRosa and Jim Edmonds. The club also gave up (and sold low) on a number of young players: Ronny Cedeno, Felix Pie, and Rich Hill, which hurts the team's overall depth. Teams that make a lot of changes in the off-season tend to struggle, at least early on in the season. The Cubs may have tinkered a little too much with a club that was already pretty good after finishing 2008 with 97 wins.
Can Rich Harden break triple digits in the innings pitched column for the second straight year?
The Victoria, B.C. native was acquired from Oakland just after C.C. Sabathia was picked up by Milwaukee and he went 5-1 with a 1.77 ERA while striking out 89 batters in 71 innings. In total, Harden pitched 148 innings last season and it was the first time he went over the century mark since 2005. The Cubs have given Harden the kid gloves treatment by limiting his work this spring. Though Harden's right shoulder is holding up so far after extensive conditioning work in the off-season, he's now battling a flu bug. Manager Lou Piniella says his first start of the regular season could be pushed back in order to give the 27 year-old more time to recover. As it stands, Harden is fourth in the rotation behind Carlos Zambrano, Ryan Dempster, and Ted Lilly. Lefty Sean Marshall has nailed down the final spot in the starting staff and could switch spots with Harden if he needs the extra time. Harden is scheduled to face the Brewers April 10 at Miller Park.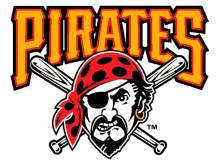 The Pittsburgh Pirates (67-95, sixth)
Who is the true third baseman of the future: Andy LaRoche, Neil Walker, or Pedro Alvarez?
LaRoche, 25, has more than 300 career MLB at-bats with the Dodgers and Pirates. His career batting average is just .184, despite some impressive career minor league numbers. The brother of Pirates' first baseman Adam LaRoche is having an excellent spring with an average of more than .400. He'll definitely open the season as the Pirates' third baseman, but how long will he be able to hold off a couple of former No. 1 draft picks? Neil Walker, long considered a key player in the Pirates' future, was drafted out of high school in 2004 as a catcher but his defensive woes led to a move to the hot corner. The 23-year old prospect has already spent parts of two seasons in Triple-A and is headed back for a third. His numbers in 2008 were not inspiring, with a line of .242/.280/.414 in 505 at-bats. Walker also struggled this spring and his future may lie in another organization and/or as a utility player. The club's 2008 No. 1 draft pick was Pedro Alvarez, who was hitting more than .400 in spring training despite signing late last season and having yet to make his pro debut (in the regular season). Alvarez' bat is considered near-MLB-ready, but he will likely begin the season in High-A ball or Double-A. There are questions about his ability to remain at the hot corner, so Pittsburgh could eventually find room for both LaRoche and Alvarez is the starting line-up as soon as 2010. Alvarez has limited range at third but a strong arm, so he could end up in right field for the Pirates.

Can the Bucs win at least 70 games this year?
General manager Neal Huntington and field skipper John Russell continue to have their work cut out for them. Barring a miracle, the team will set the major league record for most consecutive losing seasons with 17. That will break the mark they currently hold with Philadelphia, who sucked from 1933 to 1948. The Pirates haven't broken the 70 win barrier since 2004 and haven't won more than they lost since 1992 when they were three outs away from facing the Jays in the World Series. The Bucs do have some interesting players coming up through the pipeline in top draft pick Pedro Alvarez, center fielder Andrew McCutchen, former Yankees outfield prospect Jose Tabata and pitching prospects Brad Lincoln and Bryan Morris. However, there are lots of question marks everywhere, especially in the rotation. There is budding star lefty Paul Maholm leading the rotation but new pitching coach Joe Kerrigan has a lot of projects to tend to. Among them are lefty Zach Duke, Ian Snell, Ross Ohlendorf (on golf), Jeff Karstens, and southpaw Tom Gorzelanny - who will begin the year in the minors. Along with a weak offence and thin bullpen, too many things have to break right for the Bucs to be competitive in the N.L. Central.
----------------
Marc Hulet provided the really good half of this preview in case you're wondering!