Today's POTD salutes the return of Roy Halladay to Toronto, even if it was in the wrong uniform. ;D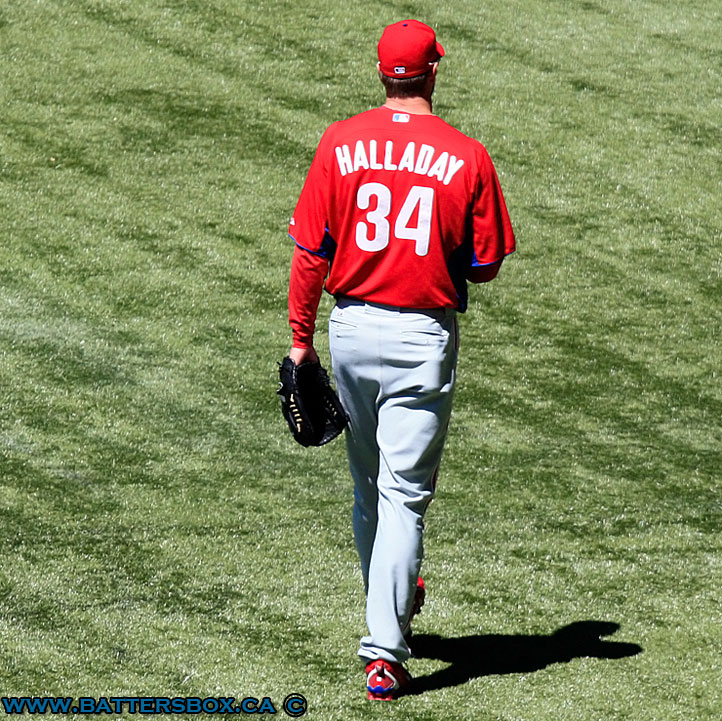 Roy Halladay heads to the outfield during Phillies batting practice on Canada Day.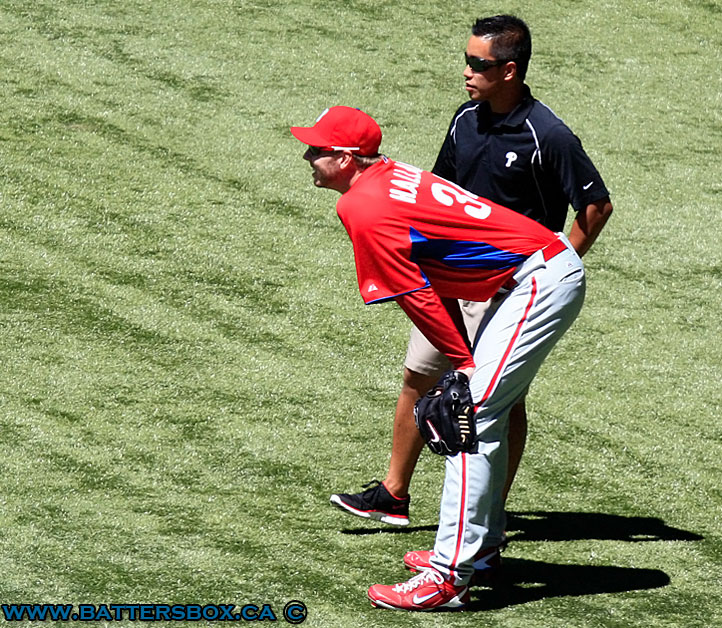 Halladay watches batting practice with a Phillies trainer.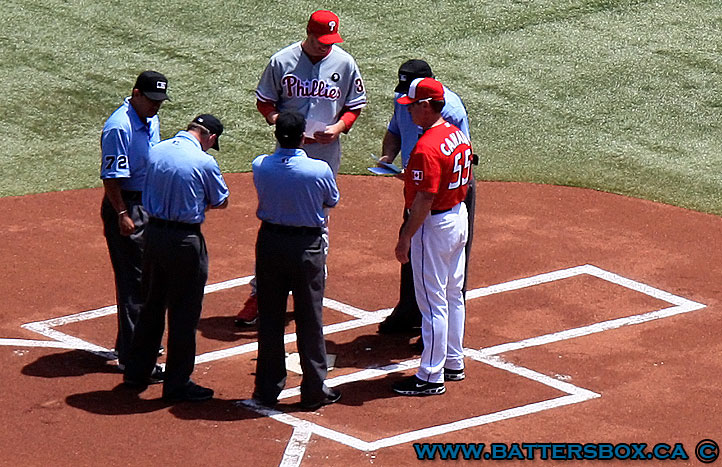 Halladay gets the honor of handing in the Phillies lineup card to the umpires while third base coach Brian Butterfield does the same for the Jays.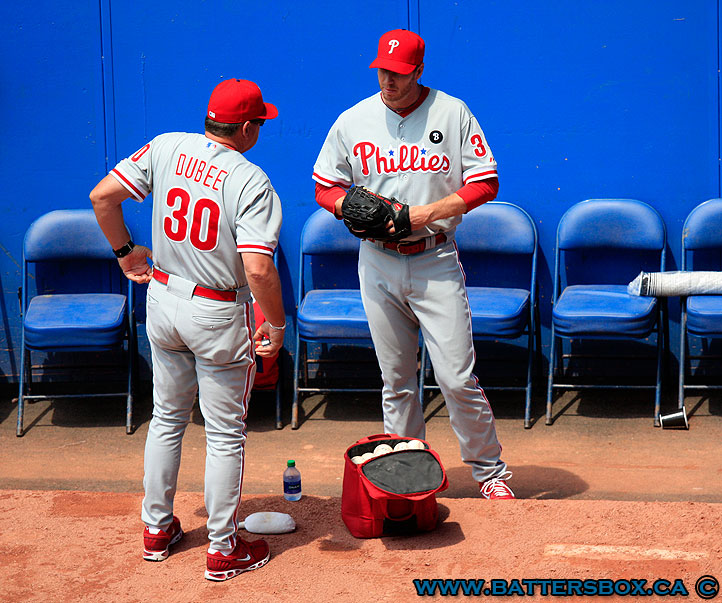 Halladay has a word with Phillies pitching coach Rich Dubee in the visitors bullpen as he prepares to get loose for his July 2 start.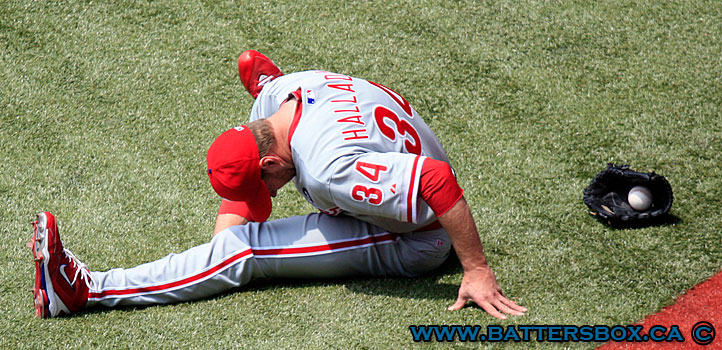 Halladay heads back to the outfield to stretch.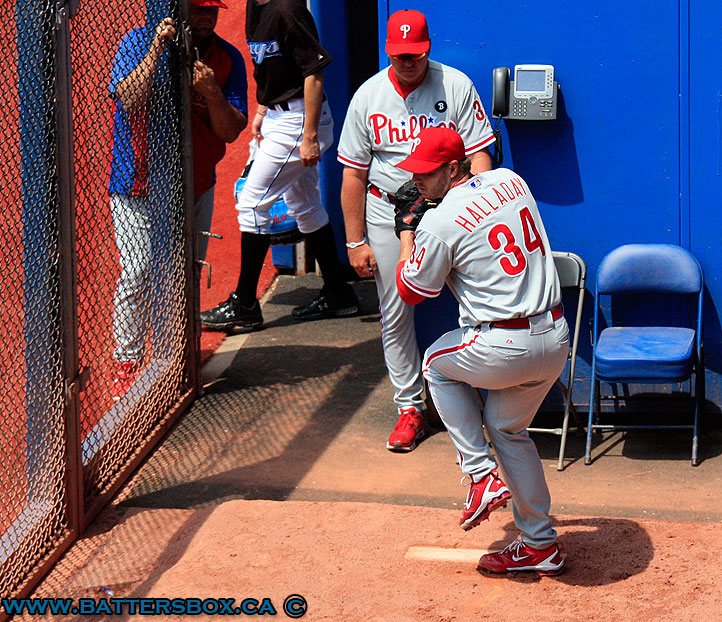 Halladay begins to fire away in the bullpen.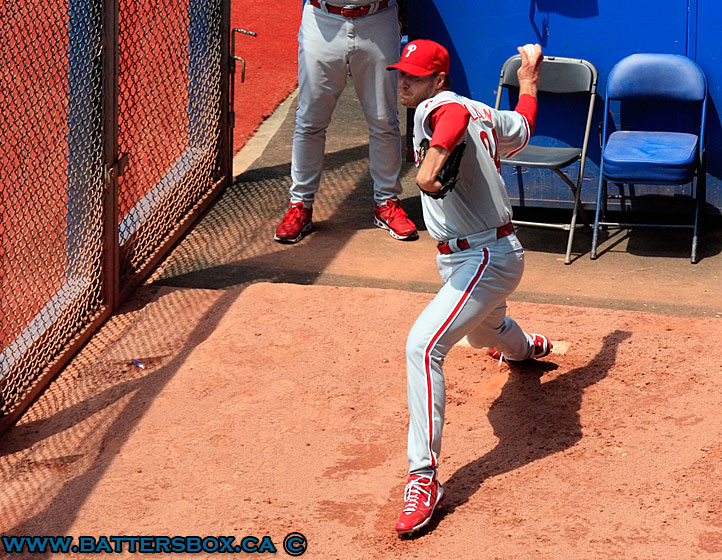 Halladay continues his work.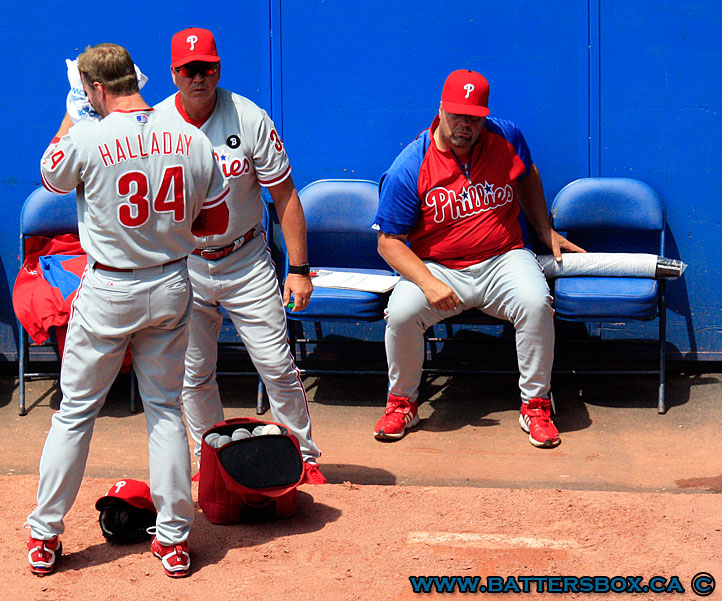 Halladay towels off after completing his bullpen session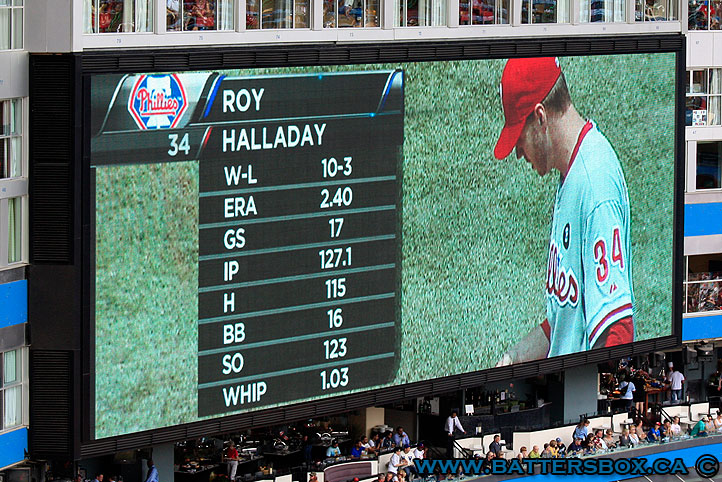 Halladay's stats to date on JaysVision.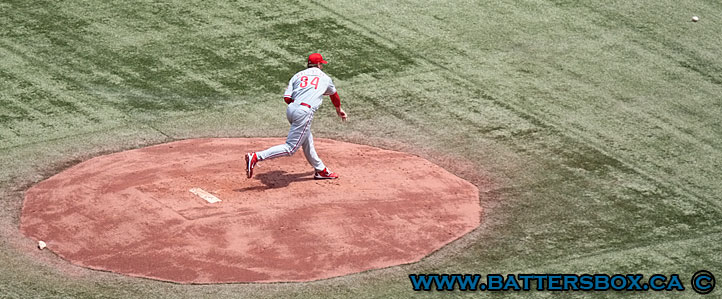 Halladay throws his first pitch in Toronto outside of a Jays uniform to Aaron Hill, a 91 MPH fastball for a called strike. He earned a complete game victory in the Phillies 5-3 win over Toronto by allowing eight hits (including a Jose Bautista homer) and a walk while striking out eight. The two-time Cy Young Award winner will be the National League's starting pitcher in Tuesday's All-Star Game in Arizona.