Today's
POTD
looks at a series finale between the Blue Jays and Orioles at the Dome September 11.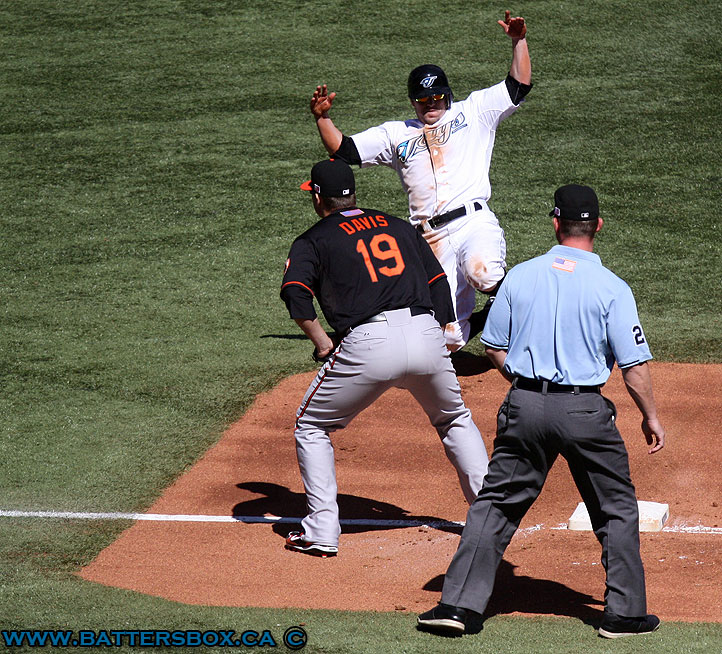 After reaching on an error at first,
Mike McCoy
slides into third base on an
Eric Thames
single to center in the first inning.  Orioles third baseman
Chris Davis
awaits a late throw.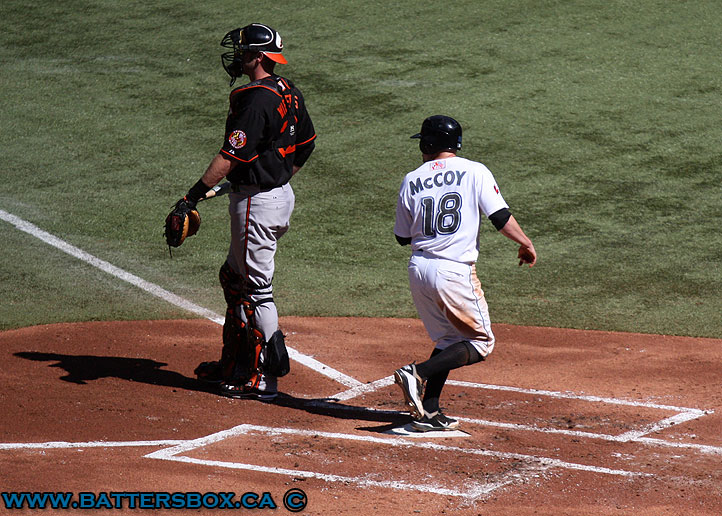 Mike McCoy
looks behind him as he scores Toronto's first run, courtesy of a
Jose Bautista
single to left, to tie the game at 1-1.  Orioles catcher
Matt Wieters
can only look on.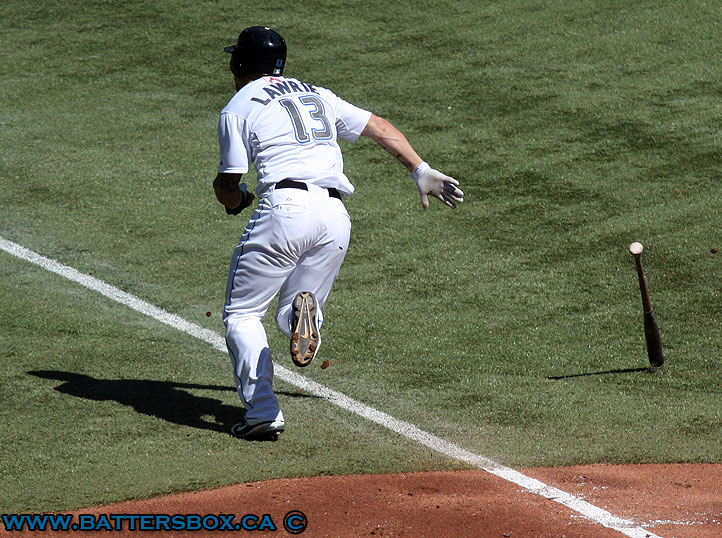 Brett Lawrie
hustles down to first after hitting a ground ball to second...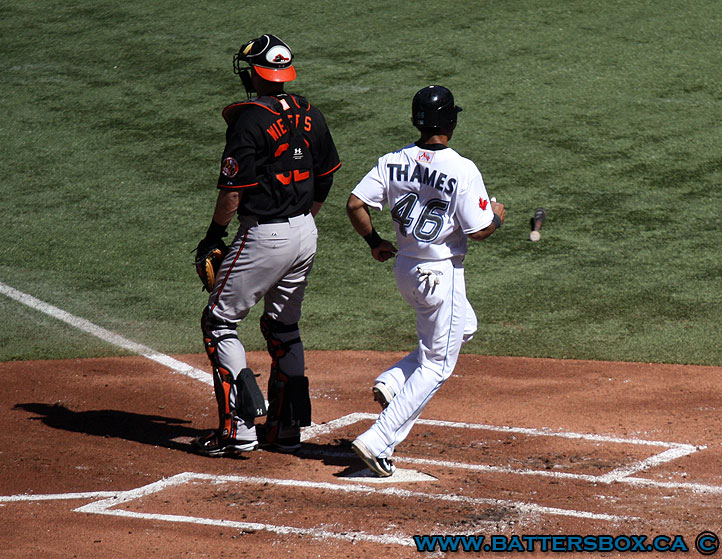 ...to score
Eric Thames
to put the Jays ahead 2-1.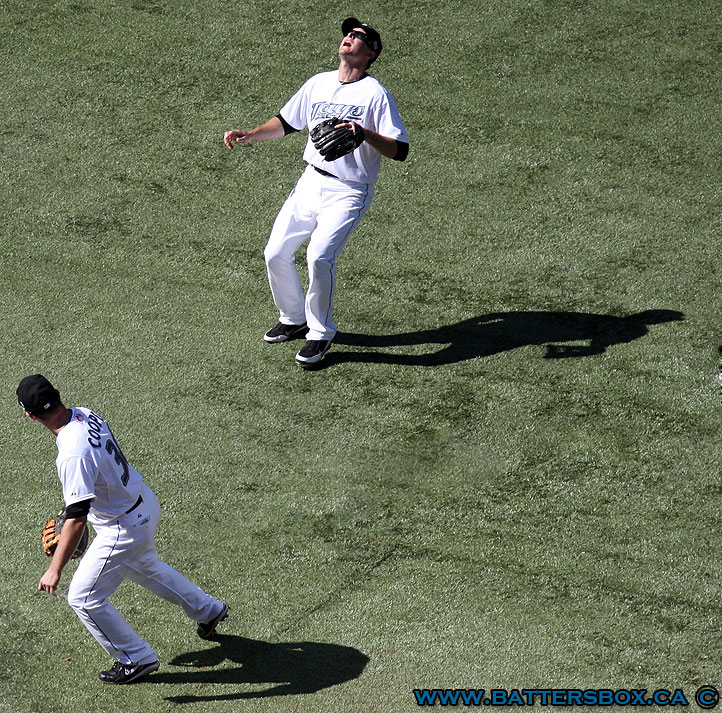 Second baseman
Kelly Johnson
gets ready to catch a pop-up from the Orioles
Robert Andino
to end the fifth inning. 
David Cooper
heads back to the first base bag.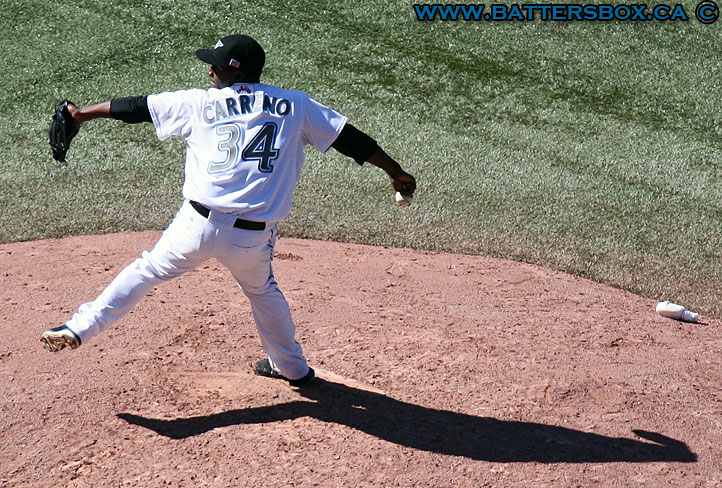 Reliever
Joel Carreno
enters the ball game in the seventh inning and pitches a clean frame with one strikeout.  The Jays were trailing 5-3 at this point after the Orioles scored four times off starter
Dustin McGowan
and once off
Shawn Camp
.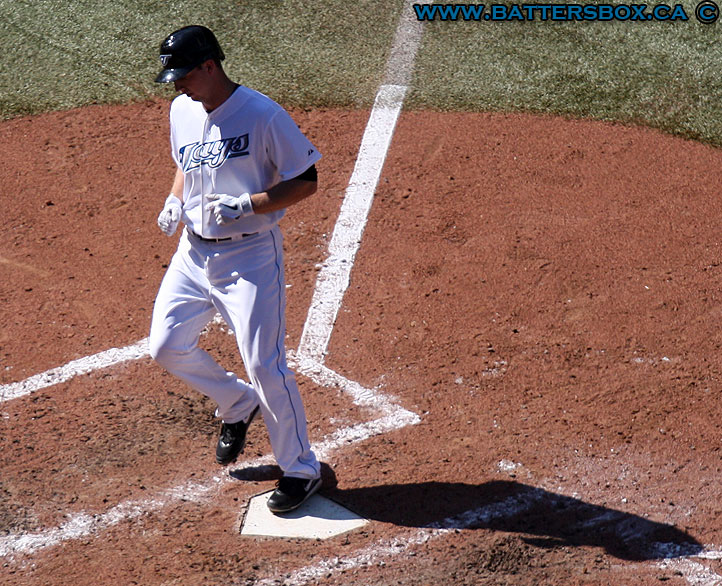 David Cooper
starts the comeback as he leads off the bottom of the seventh with a home run to right to make it a one-run game.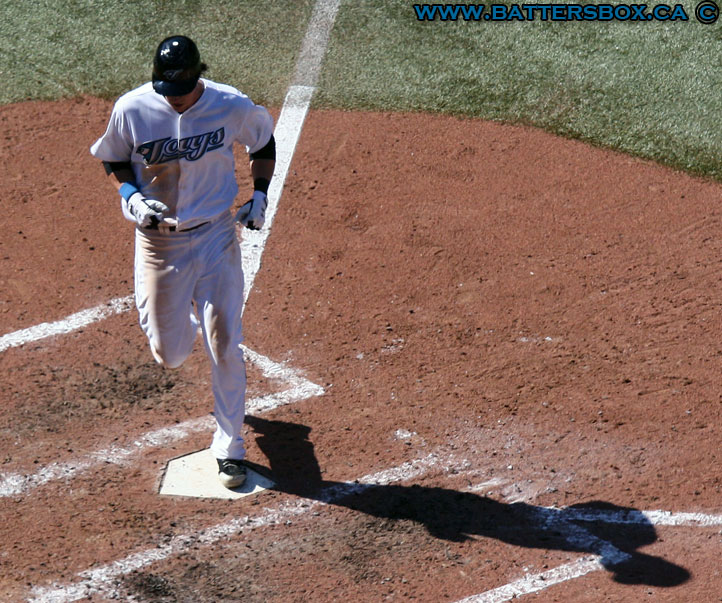 One out later,
Adam Loewen
crosses home plate after hitting his first major league homer off Orioles starter
Tommy Hunter
to tie the game at 5-5.
Jose Bautista
is able to lift a sacrifice fly to center field off Orioles reliever
Willie Eyre
to score
Mike McCoy
, whose third run of the game gave the Jays a 6-5 lead.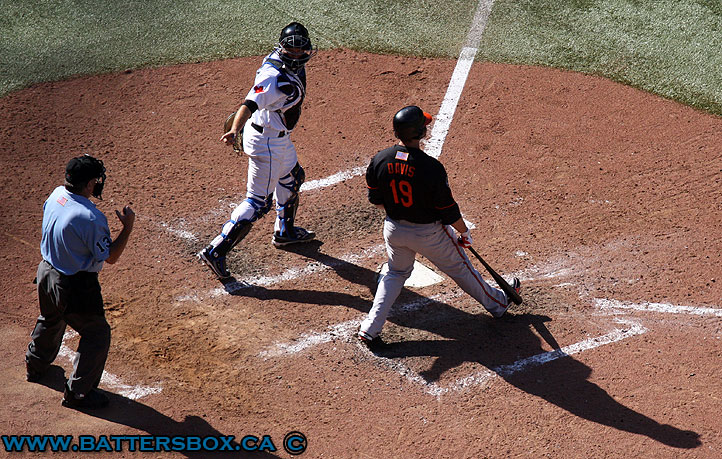 J.P. Arencibia
points at the home plate umpire, who calls strike three on a swing and a miss from a dejected
Chris Davis
to end the game. 
Frank Francisco
survived a
Mark Reynolds
walk with two outs in the ninth to collect his 14th save and preserve
Joel Carreno's
first major league win as the Jays beat the O's 6-5.