If you like hearing the crack of the bat, Cashman Field was the place to be to dig that sound and shake it around as Las Vegas launched a 17-hit attack. It was almost a perfect night on the farm as the affiliates won three out of four on Monday.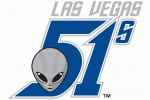 Las Vegas, NV - The 51s were swinging it better than the Swinging Friars affiliate with three runs in the first, keyed by a two-out Vladimir Guerrero RBI triple and a two-run home run by Travis d'Arnaud. The two-out offence kicked back into gear in the fourth when a wild pitch scored the first of six runs. Jonathan Diaz spanked a run-scoring single, Adam Lind cleared the bases with a three-run double and Guerrero singled home another run. The fun continued in the sixth with a two-run homer from Lind and an Eric Thames sacrifice fly. Lind capped off the explosion in the eighth with his second homer of the game and fifth of the year in AAA. Guerrero had four hits to boost his batting average to .303 while Lind's three extra-base hits lift his BA to .416. Moises Sierra had a double among his three hits and Adeiny Hechavarria also reached base thrice with a double, a single and a walk. D'Arnaud had a double to go along with his home run and Anthony Gose enjoyed a two-hit night. Kevin Howard walked once and Thames was 0-for-4.
Recent Jays call-up Robert Coello (4-1) took the early lead and ran with it to the tune of five shutout frames. He gave up only four singles, while striking out four and walking nobody. The first two hits came in the first inning while another hit was the result of Jedd Gykoro being hit by a batted ball from Yasmani Grandal to end the third. Five of Coello's nine outs in play were handled by the infield. Bobby Korecky worked three innings, yielding a run on one hit and a walk but punching out three. Jim Hoey mopped up in a two-run ninth by walking two and giving up a hit. He also struck out one.
New Hampshire - Scheduled day off.
Dunedin, FL - Lefty Sean Nolin was rollin' rollin' rollin' rollin' rollin' with five shutout innings and retired 13 of 14 hitters at one point. Unfortunately, Nolin allowed a solo homer to lead off the sixth. He also plunked a batter but limited the damage to one run on two hits. Nolin struck out four, walked no one and six of his 11 outs in play did not make it past the diamond. Alan Farina had a good news, bad news night. The good news was he made his return from Tommy John surgery on his right elbow. The bad news was he took the loss. Farina was torched for three runs on three hits and a walk over one inning. He did strike out a couple of batters. Shawn Griffith poured more kerosene on the fire as he lost command of the strike zone, as evidenced by three walks and a hit that led to three more runs in the eighth. Like Farina, he also whiffed a pair. Bryan Longpre walked one and struck out one in a shutout ninth.
If it weren't for two guys named Kevin, the Phillies affiliate would have had a no-hitter. Kevin Ahrens had an RBI single in the second and Kevin Nolan socked a solo homer in the eighth. Ahrens and Nolan each had two hits with Nolan also getting a double. Travis Snider, Oliver Dominguez, Jack Murphy and Michael Crouse reached base via the base on balls. Snider and Jonathan Jones each stole a base. However, Jones, Jake Marisnick and Jon Talley were a combined 0-for-12.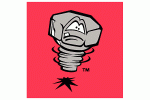 Lansing, MI - The Lugnuts came out swinging by putting up a six-spot in the first. Chris Hawkins got Lansing on the board with an RBI single, Kevin Pillar followed with a two-run knock, K.C. Hobson plated Pillar with a run-scoring single and Shane Opitz rounded out the frame with a two-run double. Hobson put the cherry on top with a solo homer in the fifth. Opitz and Hobson had two hits apiece while Pillar and Kenny Wilson each singled, walked and stole a base. Pillar is up to 23 thefts on the season while Wilson snared his 20th. Carlos Perez walked twice and Kevin Patterson did the ball four bolero once. Andy Fermin and Gustavo Pierre were both 0-for-4 but Pierre did steal a base.
Lefty Justin "Hey" Nicolino kept the Indians affiliate off the board, despite walking four batters and giving up two hits over four frames. He lowered his earned run average to 1.34. Aaron Sanchez (6-0) was the winner despite allowing a run on two hits and two walks over two frames. That bloated his ERA to 0.84. The one thing Nicolino and Sanchez did very well was keeping the ball on the ground as Nicolino had a 3-0 GO/FO ratio while Sanchez put up a 4-0 total. Blake McFarland overcame a hit and two walks to post a scoreless eighth, helped in part by one strikeout. Aleson Escalonte's aim was not quite true but managed to put up a pair of shutout frames despite three hits and a walk. He did strike out one.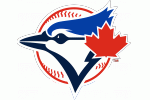 San Pedro de Macoris, DR - The Dom-Jays picked up three runs in the third thanks to a whopping five clanks committed by the pitcher, second baseman, shortstop, third baseman and right fielder. Edwin Fuentes, who drove in a run on a fielder's choice in the third, followed up with a two-run single in the fourth to lift his batting average to .323. Deiferson Barreto knocked home a run with a double in the sixth and "where in the world is" Kervin Santiago delivered a run-scoring safety in the eighth. Fuentes and Juan Kelly had two-hit games with Kelly also drawing a walk. Santiago and Barreto each heard ball four once to go along with their RBI singles. Cesar Barazarte, Ronniel Demorizi and Luis Martin also put a dent in the hit column. Martin also took one for the team, Gustavo Perinan got a walk while Juan Tejada got nothing.
Luis De La Rosa limited the Braves to a run despite four hits, a walk and two hit batters over 3 2/3 innings. He whiffed two and four of his six outs stayed on the grass. Wilmin Lara stranded the bases loaded for De La Rosa but did surrender two runs on one hit and three walks while whiffing one over one inning. Francisco Eduardo (1-0) got the win after stranding both of Lara's runners and struck out a pair over 1 1/3 perfect frames. Eyerys Guerrero worked three innings for the save, scattering six hits to limit the damage to a single run while striking out a batter.
*** 3 Stars!!! ***

3. Robert Coello, Las Vegas

2. Vladimir Guerrero, Las Vegas

1. Adam Lind, Las Vegas
Extra Innings...