Here are some photos from the Vancouver Canadians home opener against Spokane Monday night.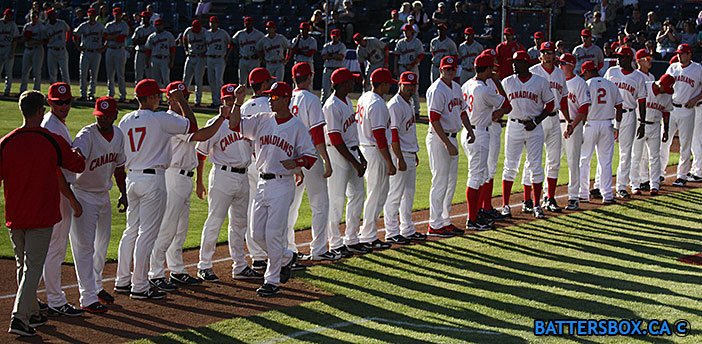 The Vancouver Canadians gather along the third base line for the lineup introduction.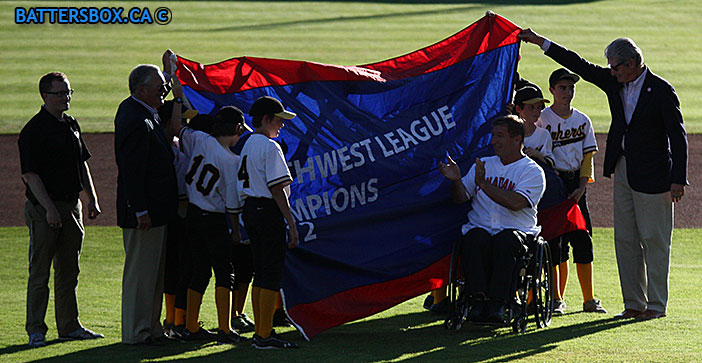 Rick Hansen
, the Man in Motion, and a local little league team unveil the Canadians 2012 Northwest League championship banner.
Canadians Opening Day starter, lefty
Bobby Brosnahan
, runs toward first base on a ground ball.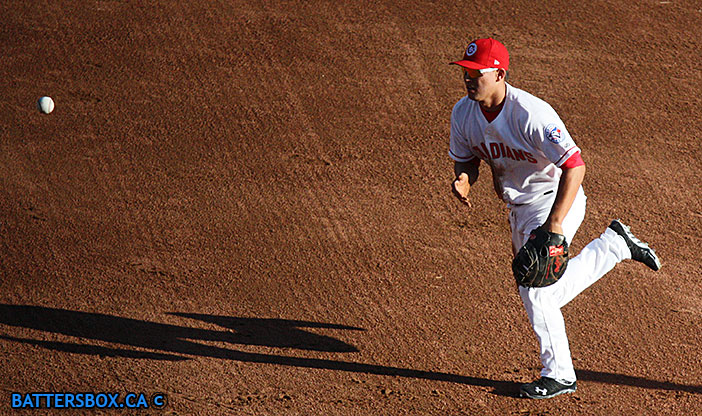 Surrey, B.C. native
Justin Atkinson
flips the ball to Brosnahan at first base for the out.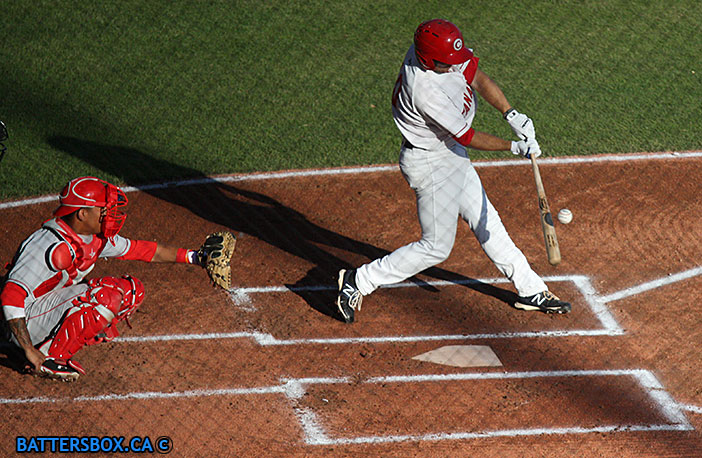 Dickie Thon Jr.
tries to square one up but he would ground out to short.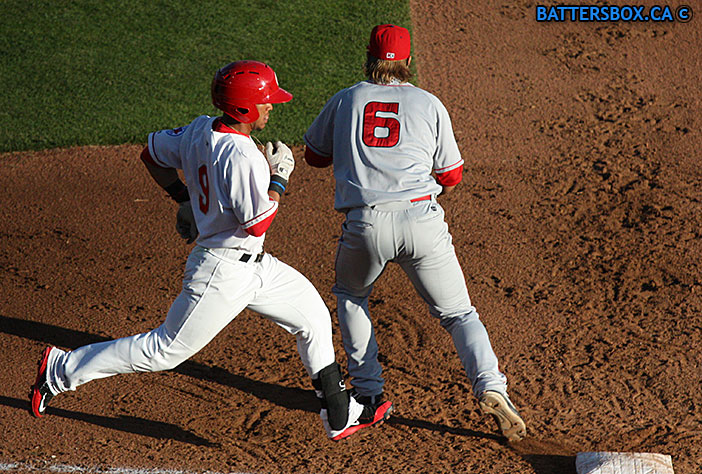 Jorge Vega-Rosado
can't beat out this throw to first but he would single later in the game.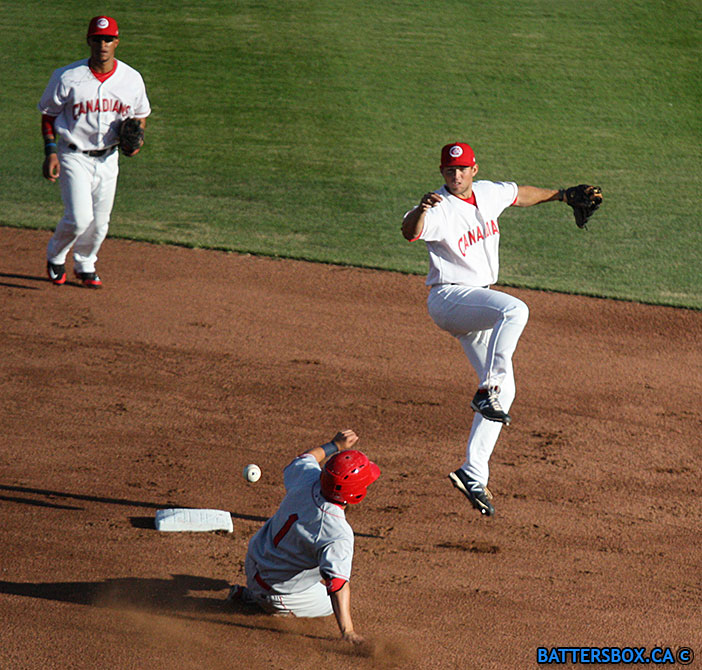 Dickie Thon Jr.
jumps out of the way of Spokane's
Janluis Castro
to turn a 4-6-3 double play with second baseman
Jorge Vega-Rosado
.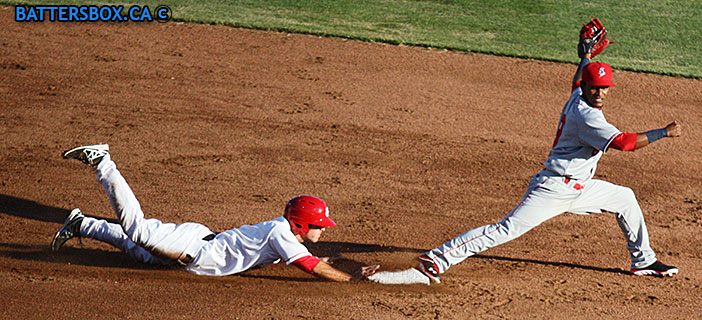 Daniel Klein
is picked off at second base after
Justin Atkinson
lined out to center field for an inning-ending double play. Spokane shortstop
Alberto Triunfel
makes the stretch for the out.
The grounds crew doing it Gangnam Style.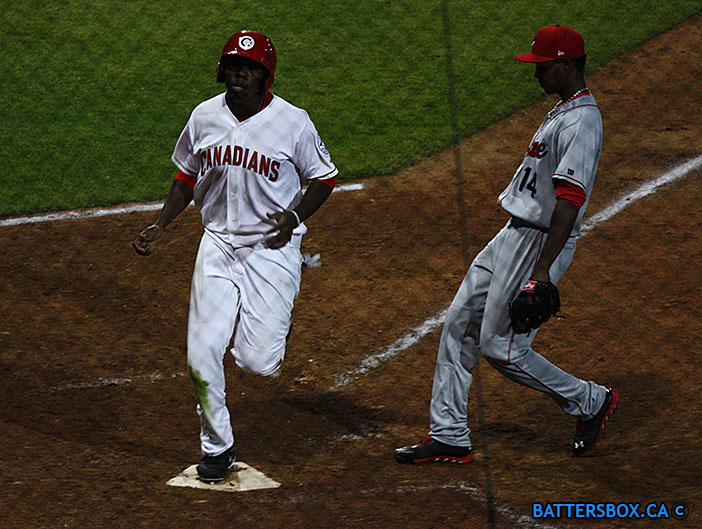 Nico Taylor
tripled in the eighth inning and scampered home on a wild pitch to score Vancouver's only run. The C's went on to lose 10-1.