One pitcher threw five wild pitches and three players stole home. Speaking of the numbers five and three, that was the record the affiliates posted on Monday.
Columbus 10 Buffalo 3


Buffalo, NY
— The Bisons are back below the .500 mark after getting pounded by the Indians affiliate. Chucky took revenge on
Ricky Romero
as the embattled lefty pitched one inning, getting slapped around for five runs (four earned) on four hits and five walks with just one strikeout. Romero came back to the mound for the second inning but did not retire any of the seven batters he faced. Only 21 of his 48 pitches were strikes.
Bobby Korecky
prevented Romero's line from being even uglier by stranding the bases loaded and pitching a one-hitter over four shutout frames. His K-BB ratio was 4-0 and his ground ball/fly ball total was 4-1.
Joel Carreno
did not have it in his 1 2/3 innings. He yielded a home run and saw three Clippers touch home plate in 1 2/3 innings. Carreno gave up two hits and two walks but also struck out a pair.
John Stilson
did not have it either as he could not strand his lone inherited runner. He also surrendered a run of his own on two hits and two walks in one-third of an inning. Lefty
Buddy Caryle
continued the ineffective bullpen trend by getting gonged for a home run among his three hits in two innings. Half of his six outs came via the strikeout.
Moises Sierra
got the Herd on the board with a sacrifice fly in the first to tie the game at 1-1.
Andy LaRoche
slammed a two-run homer in the fourth to pull the Bisons to within 5-3. Buffalo had just six hits and nobody had more than one. In a nice change of pace,
Anthony Gose
walked three times, stole a base and did not strike out once. He also threw out a runner at home from center field. Sierra had a base hit and a stolen base.
Ryan Goins
had the lone extra-base hit with a double.
Kevin Pillar
,
Jim Negrych
,
Mauro Gomez
and
Munenori Kawasaki
all put up a one in the hit column.

New Hampshire 4 Harrisburg 3

Manchester, NH
— The Nationals affiliate had a 3-0 lead before
Adam Loewen
went yard in the third to put the Fisher Cats on the prowl. Loewen delivered the F-Cats second run with an RBI single in the fifth.
Brad Glenn
tied it by putting one over the fence to begin the eighth inning.
Gabe Jacobo
later followed with a single and it turned out to be a little-league home run as he scored on a throwing error by the right fielder and a fielding error by the center fielder. Loewen had a three-hit night while Glenn and Jacobo had two hits apiece.
Andy Burns
and
A.J. Jimenez
were both 1-for-4.
Ryan Tepera
hit a speed bump by giving up all three of his runs in the third inning. He went five innings with the three runs coming on three hits, four walks and a hit by pitch. He had zero strikeouts but seven of his nine outs were on the grass.
Randy Boone
(3-0) scattered four hits and a walk over three scoreless frames and had four punchouts. With the victory, Boone became the Fisher Cats franchise wins leader with 17.
Scott Gracey
bid the Senators good night with a perfect frame, highlighted by a strikeout, to collect his first save.
Dunedin 9 Charlotte 2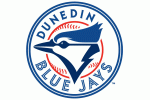 Port Charlotte, FL
—
K.C. Hobson
opened and closed the scoring for the Jays with a run-scoring double in the first inning and a solo homer to start the ninth.
Nick Baligod
smoked a leadoff homer in the second, followed by a
Jon Berti
sacrifice fly and a
Peter Mooney
RBI groundout. Baligod doubled in another run in the third and
Matt Newman
scored another one with a deep enough fly ball.
Marcus Knecht
doubled in a run in the seventh and Baligod drove in his fourth run of the night with a ground ball. Hobson had a four-hit performance, finishing a triple short of the cycle. Mooney had three hits and Knecht had two.
Kyle Drabek
pitched 3 2/3 inning shutout innings, stifling the Rays affiliate to a hit and a walk while whiffing three. Four of his six outs in play did not escape the infield. According to @DunedinBlueJays, Drabek was averaging 94 miles per hour with his fastball. He has kept the opposition off the scoreboard over his last 10 2/3 innings.
John Anderson
(4-1) was not quite as effective as Drabek as the lefthander allowed two runs on three hits and two walks over 2 1/3 innings while striking out one. Lefty
Tony Davis
allowed Anderson's runners to score but gave up just one hit and struck out a pair over two scoreless frames.
Ajay Meyer
gave up a hit and plunked a batter but he struck out a batter in a scoreless ninth.
Lansing 5 Kane County 2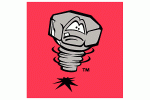 Geneva, IL
— The Lugnuts put up a three-spot in the first inning with
Dwight Smith Jr.
plating the first run with a ground ball.
Kevin Patterson
doubled in the second run and came home on an errant pickoff throw. Patterson hit a ground ball to score another run in the fifth. Smith would drive his second run of the game with a base hit in the seventh. Smith Jr.,
Jorge Flores
and
Christian Lopes
shared the Lugnuts hit lead with two apiece. Flores was also hit by pitches twice to get on base four times and he added a stolen base. Patterson had two walks to get on base three times.
Dalton Pompey
doubled, walked and stole two bases to put his season total up to 33.
Carlos Ramirez
singled, walked and stole a base.
Santiago Nessy
singled in four trips to the plate.
Despite giving up two hits, four walks and two plunks over five frames,
Taylor Cole
(5-9) kept the Cubs affiliate at bay with just two runs allowed with the runs coming on a two-run dinger by
Reggie Golden.
He struck out two and eight of his dozen outs in play stayed in the diamond.
Justin Jackson
went 1 2/3 scoreless frames but allowed two hits and two walks while striking out one.
Tucker Donahue
saved Jackson by stranding his three runners and pitching one shutout inning with one hit and one walk.
Arik Sikula
recorded the four-out save, his 13th, by stranding two Donahue runners and navigating his way around a hit and a walk with the help of one strikeout.

Vancouver 4 Eugene 2
Kyle Anderson
lowered his ERA to 2.49 with a solid 6 2/3 innings of work Monday night.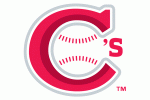 Vancouver, BC
— The C's ended the first-half of their season on a winning note with a win over the Padres affiliate, finishing one game back of Everett for the first-half division title. Lefty
Kyle Anderson
(4-0) had two unearned runs over 6 2/3 innings by spreading out six hits and a walk. He struck out two but compiled an impressive 13 ground ball outs. Fellow southpaw
Joe Spano
picked up Anderson by stranding a runner and punching out two of the four hitters he faced in a perfect 1 1/3 innings.
Chuck Ghysels
allowed a hit but struck out a batter in the ninth for his fourth save.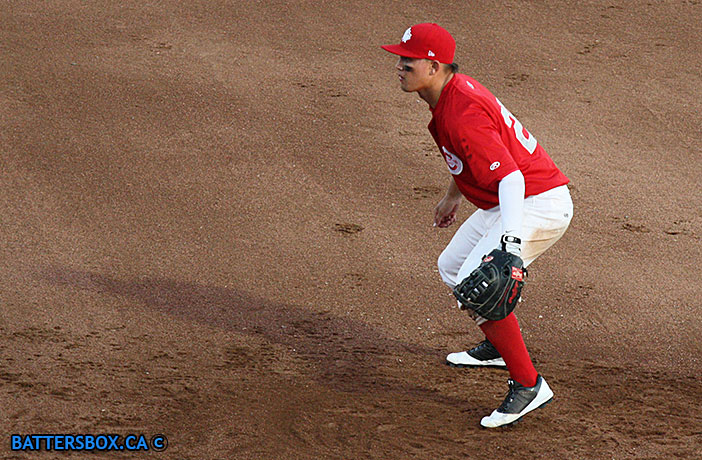 Surrey, BC native
Justin Atkinson
had a three-hit night to lift his batting average to .256.
Vancouver did all of their business with the bats in the fourth inning.
L.B. Dantzler
doubled home the first two runs.
Jordan Leyland
scored Dantzler with a single before giving way to pinch-runner
Brenden Kalfus
, who would score on a
Justin Atkinson
double. Atkinson had three hits while
Chaz Frank
,
Dickie Thon Jr.
and Dantzler had two apiece. Guelph, Ontario native
Shaun Valeriote
was 0-for-2.

Bristol 7 Bluefield 6


Bluefield, WV
— The Bluef-Jays flushed a four-run lead down the toilet against the White Sox in the ninth.
Alberto Tirado
surrendered two runs over four innings on four hits and two walks. He struck out a pair and induced six ground ball outs. Lefthander
Jairo Labourt
was much better in his four innings of work, allowing zero runs on one hit and one walk. He picked up 6 K's and five groundouts. 
Brett Barber
(1-1) tried to close the door but five runs cross the plate on his watch, all of them unearned, on two hits and a walk. Two passed balls by
Jorge Saez
and errors by
D.J. Davis
in center and
Dawel Lugo
at short also played a role. Lefty
Francisco Gracesqui
could not strand his lone inherited runner after a throwing error by Saez.
Gracesqui did end the inning with a strikeout.
The Jays broke out on top in the first inning on a two-run homer by
Dawel Lugo
to cash in a Tim Locastro triple.
John Silviano
went deep in the sixth to put the Jays ahead again, 3-2. Before giving all it back with his glove, Saez
socked a two-run bomb in the eighth before
Matt Dean
stole home during a Davis walk. Locastro, Lugo, Saez and Dean all had two hits with Locastro drawing a walk and stealing a base. Davis walked twice. The Jays were 2-for-8 with runners in scoring position, leaving 10 men on base.
GCL Astros 4 GCL Blue Jays 3
Kissimmee, FL
— The Jays tried to chip away at a 3-0 first inning deficit when
Rowdy Tellez
doubled home two runs for his first professional base hit in the third. The other run came with two outs in the ninth on a
Dan Jansen
RBI single.
Edwin Fuentes
had a perfect day at the dish, going 3-for-3 with a double, a walk and a stolen base.
Franklin Barreto
was 2-for-4 with a stolen base and Jansen reached base twice by getting a walk. Tellez whiffed twice and also made an error at first base.
Jesus Tinoco
(0-3) had the first inning hiccup but settled down to retire nine of the last 11 hitters he faced in his four innings of work. The three runs on his line came on five hits and two walks. He punched out three and racked up seven outs on the ground. Lefty
Alejando Solarte
pitched 3 1/3 innings and was charged with one run on four hits and a walk. He struck out a pair and recorded six ground ball outs. Fellow southpaw
Jose Fernandez
stranded both of Solarte's runners and got the final two outs of the eighth, thanks to a 7-2 double play started by
Sean Hurley
.
DSL Blue Jays 9 DSL Yankees1 8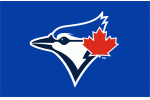 San Pedro de Macoris, DR
— The Jays walked this one off in a back and forth affair.
Richard Urena
led off the ninth with a double and raced to third on an error by the Yankees left fielder. He would scamper home on a wild pitch. The Jays were down 3-0 before an RBI double by
Juan Fuente
and a two-run double by Urena in the third inning tied things up.
Juan Tejada
connected for a solo shot in the fourth and Fuente stole home on the front end of a double steal with
Deiferson Barreto
to highlight another three-run frame.
Michael De La Cruz
stole home as part of another double steal with Tejada in the fifth to put the Jays ahead 7-6.
Juan Kelly
singled in another run in the seventh to give the Jays an 8-7 lead. Urena and De La Cruz had the multi-hit games for the Jays with two apiece with De La Cruz being hit by a pitch. Fuente added two walks with his double.
Francisco Rios
gave up three runs over three innings on two hits and four walks. He did strike out five but he also threw five wild pitches.
Greylor Conde
was whacked for four runs on six hits, with all of the runs courtesy of three long balls over four innings. On the positive side, he struck out five and walked nobody.
Jairo Rosario
received a blown save after he gave up a long ball over his 1 2/3 innings. He walked one and plunked one but struck out three.
Pedro Diaz
(1-0) prevented two Rosario runners from scoring by retiring the only hitter he faced.
Boxscores
*** 3 Stars!!! ***

3. Kyle Anderson, Vancouver
— Has limited Northwest League hitters to a .217 BA and has walked just seven batters in 43 2/3 innings.

2. Adam Loewen, New Hampshire —
Has three multi-hit games in a row and has 27 extra-base hits (13 HR, 13 2B, 1 3B).

1. K.C. Hobson, Dunedin
-— Brought his BA up to .200 and has 14 HR and 12 2B on the season.

Tuesday's Probable Starters...
Dunedin (47-47)
—
Aaron Sanchez
(2-4, 3.26) @ Charlotte, 6:30 pm ET.
Bluefield (19-11)
—
Tom Robson
(2-0, 1.71) @ Danville, 7:00 pm ET.
Buffalo (50-51)
—
JA Happ
(NR) vs. Columbus, 7:05 pm ET.
New Hampshire (52-48)
—
Deck McGuire
(5-8, 5.40) vs. Harrisburg, 7:05 pm ET.
Vancouver (21-16)
—
TBA
@ Spokane, 9:30 pm ET.
DSL Blue Jays (22-16)
—
TBA
@ DSL Yankees1, 10:30 am ET.
GCL Blue Jays (11-14)
—
TBA
vs. GCL Astros, 12:00 pm ET.