Day 2 of the draft goes today at 1 PM. Round 3-10, where the Jays get pick #9 in each round so another 8 picks today. This will finish off the picks that must be signed or you lose cap space.
Tomorrow will be very interesting as that is the picks for rounds 11 and beyond - the guys who are 'unsignable' but sometimes do sign.
Picks & Scouting Reports from MLB.com ...
R1 #9: Jeff Hoffman RHP, East Carolina. 6-4, 185 01/08/1993
-
Hoffman went undrafted as a senior at an upstate New York high school in 2011, but he drew six-figure free-agent offers after starring that August at the Connie Mack World Series in Farmington, N.M. He hit 95 mph during the 2012 Cape Cod League All-Star Game, and had another strong performance in the Cape last summer. Though he lacked consistency this spring, Hoffman also had some dominant outings, and he was in the mix to go No. 1 overall to the Astros. That changed when he missed two starts in late April and early May, and East Carolina announced he would require Tommy John surgery. Hoffman hasn't fully grown into his lanky 6-foot-4 frame, yet at times he works in the mid 90s and hits 98 mph with his fastball. His big-breaking curveball can be equally devastating and his changeup can be a plus pitch at times. He throws a decent amount of strikes but will need to refine his command to become a front-line starter in the big leagues.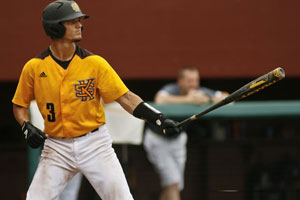 R1 #11: Max Pentecost C, Kennesaw State (Georgia) 6-1, 190 03/10/1993
-
Though Pentecost required surgery to repair a stress fracture in his throwing arm as a high school senior, the Rangers still drafted him in the seventh round in 2011 but decided to go to Kennesaw State instead. He was the 2013 MVP of the Cape Cod League and led the premier college summer circuit with a .962 OPS. A rare catcher who could have average or better tools across the board, has a chance to hit for solid average and power. He has a quick right-handed bat, and while his hitting skills have been more evident than his pop, he did hit six homers on the Cape with wood bats. His receiving skills still need work, though Pentecost should be able to remain behind the plate. He has the requisite arm strength for a catcher, though he can improve his accuracy. He runs better than most backstops and has average speed overall.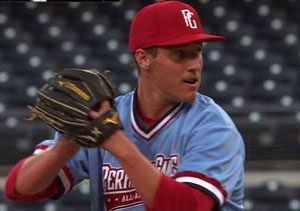 R2 #49: Sean Reid-Foley RHP, Sandlewood HS (Florida), 6-3, 216 lbs. 08/30/1995
-
Reid-Foley served notice by striking out all six batters he faced at the Perfect Game National last June. He shows the potential to become an eventual No. 3 starter in the Major Leagues. A Florida State recruit, Reid-Foley combines polish and stuff. He throws somewhat across his body, which allows him to run his fastball inside against left-handers. He usually works at 91-93 mph and tops out at 95. Reid-Foley does a good job of throwing four pitches for strikes. His low-80s slider is his best secondary offering, and he also will mix in a curveball and a sinking changeup. His athleticism helps him to repeat his delivery with consistency.
---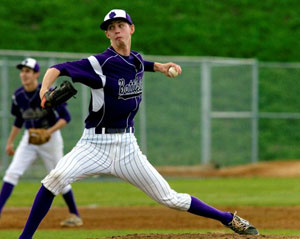 R3 # 83 Nick Wells LHP, Battefield HS (Virginia)
,
6-5, 180 lbs. 02/21/1996
-
Lefty with projectable frame and present stuff. Wellsí fastball will sit in the low 90s, touching 93 mph, and he uses his 6-5l frame to create good downhill plane. His curveball has very good shape with hard, late movement and has the chance to be a swing and miss pitch for him in the future. He hasnít thrown his changeup much, but some scouts say it has the potential to be a solid pitch with good fade and deception. Wells may be somewhat raw at this point, but his interesting mix of pitches and big frame give him a high ceiling.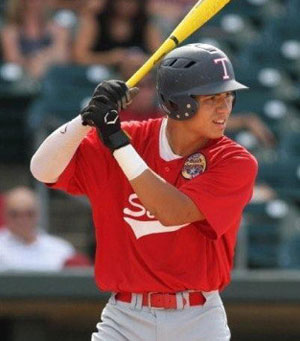 R4 #114 Matt Morgan C, Thorsby HS (Alabama), 6-1, 190 lbs. 01/27/1996 -
No Alabama high school catcher has gone in the first five rounds of the Draft since the Mets took Craig Brazell in the fifth round in 1998. Brazell played only briefly in the Major Leagues, while Morgan has enough promise offensively and defensively to project as a possible regular. Unlike many of the top catching prospects in the 2014 Draft, Morgan creates little doubt that he'll be able to stay behind the plate. He has solid arm strength, receives the ball well and is an agile defender. Scouts give him high marks for his leadership skills and competitiveness, as well. Morgan also can do some damage with his bat. He gets good extension with his right-handed swing and will develop more power once he learns to turn on pitches more frequently. For now, he's content to use a gap-to-gap approach that shows good maturity for a high school hitter.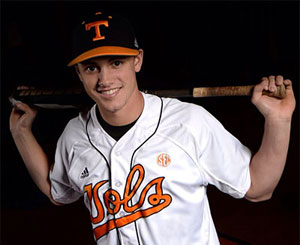 R5 #144 Lane Thomas RF, Bearden HS (Tennessee), 6-1, 210 lbs. 08/23/1995 -
Thomas has shown good tools across the board this spring. At the plate, Thomas (a right-handed hitter) has a quick bat and an advanced approach and has shown the ability to make hard contact consistently. He also has developing power and should grow into more as he matures. Defensively, Thomas has good range in the outfield due to above-average speed and also has a solid arm. Thomas also has great instincts on the basepaths and should be able to steal a decent number of bases in pro ball. Scouts love his makeup and believe that he should improve even more as he physically matures.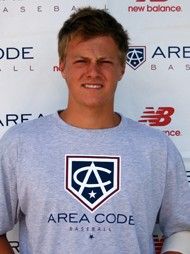 R6 #174 Grayson Huffman LHP, Grayson County College (Texas)
6-2, 195 lbs. 05/06/1995
-
Jim Callis
Scouting Report : Throws 92 MPH, good changeup, solid curve with command at times. Projectable No.4-5 starter.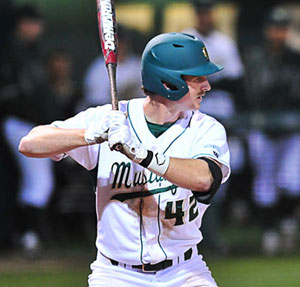 R7 #204 Zack Zehner LF, Cal Poly San Luis Obispo (California) 6-4, 215 lbs. 08/08/1992
- Right-handed bat with intriguing power potential. In Caly Poly 2014
Media Guide
, Caly Poly coach
Larry Lee
says Zehner "is an offensive weapon and plays the game all out at all times. He has the ability to hit for average and some power. His defensive skills are continuing to develop."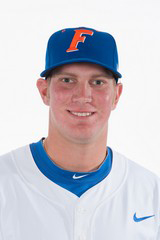 R8 #234 Justin Schafer RHP, University of Florida, 6-2 182 lbs.09/18/1992
-
Jonathan Mayo
comments : Two-way player (outfielder) had a good sophomore season but a downturn in his junior year. Better as a pitcher. Throws a fastball in the low 90s with a slider.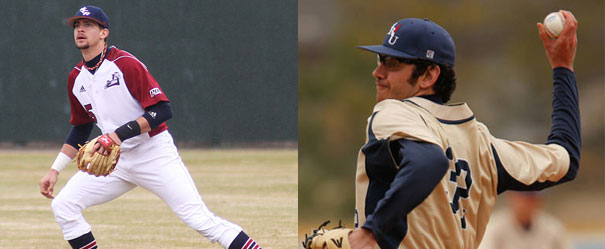 R9 #264 Ryan Metzler 2B, University of South Carolina-Aiken, 6-3, 190 lb. .365 BA 03/20/1993
- Right-handed hitter slashed .365/.425/.507 with 16 steals this season. A 2013 NCAA Division II All-Southeast Region First-Team, NCBWA All Southeast Region Second-Team and ABCA All-Southeast Region Second-Team selection.

R10 #294 - Jordan Romano RHP, Oral Roberts (Oklahoma)
6-6 210 lb. 04/21/1993. Markham, Ontario native! A closer who saved 12 games and struck out 49 batters in 40.2 innings. Compiled a 2.66 earned run average. Winner of the 2014 Southland Conference Relief Pitcher of the Year award. Four-sport standout at Father Michael McGivney Catholic Academy in Markham. Played on the Canadian Junior National Team in 2010. Also lettered in basketball, soccer and volleyball. According to ORU recruiter
Ryan Neill
after
signing
Romano, "Jordan is a very projectable kid. His fastball has ranged anywhere from 90-94 (MPH)."