This edition of the POTD focuses on Wednesday's game between Vancouver and Salem-Keizer, an affiliate of the San Francisco Giants, at Nat Bailey Stadium Wednesday night.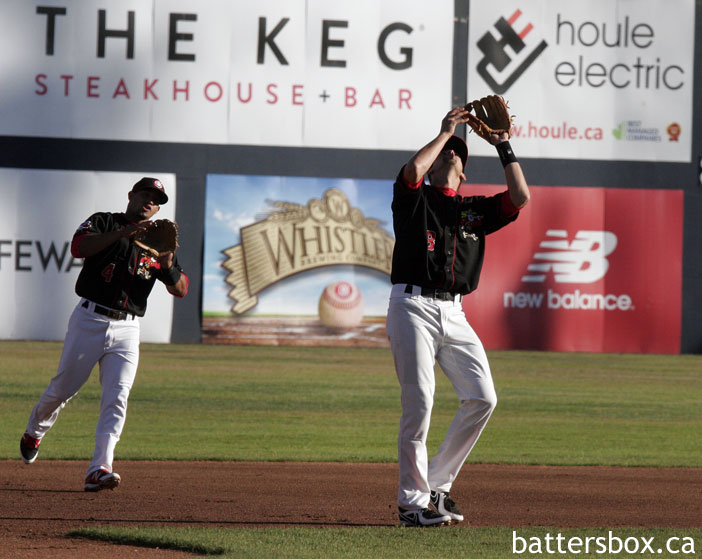 Canadians third baseman
Ryan Metzler
gets under a pop fly from Volcanoes leadoff hitter
Tyler Hollick
in the first inning.
Franklin Barreto
backs up the play from short.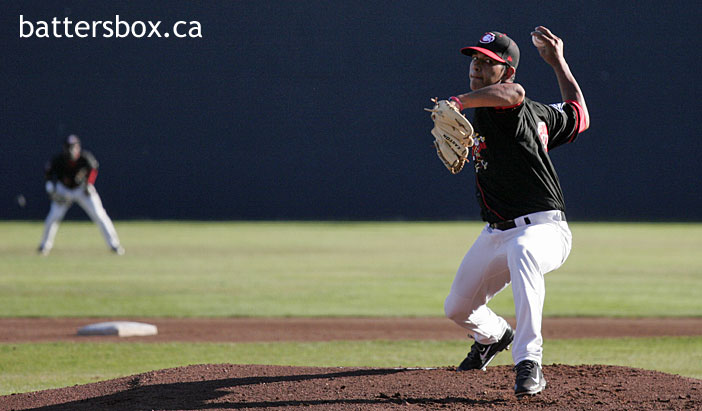 Starter
Starlyn Suriel
kept the Volcanoes from erupting for the first two innings but eventually allowed four runs on eight hits and four hits with just one strikeout over 4.2 innings.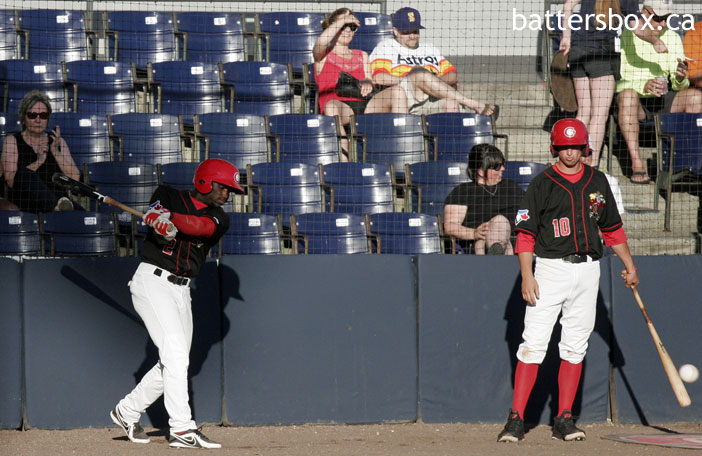 Roemon Fields
(left) and
Tim Locastro
get ready for their at-bats in the first inning. Note the fan wearing the retro Astros uniform and Mariners cap.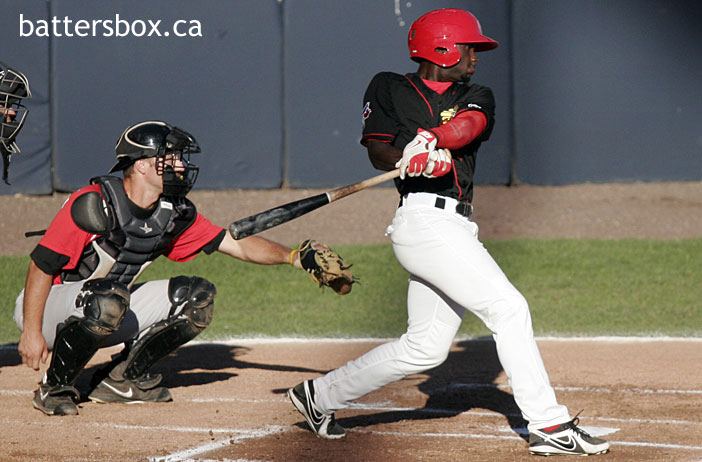 Fields tries to get a rally going in the top of the first.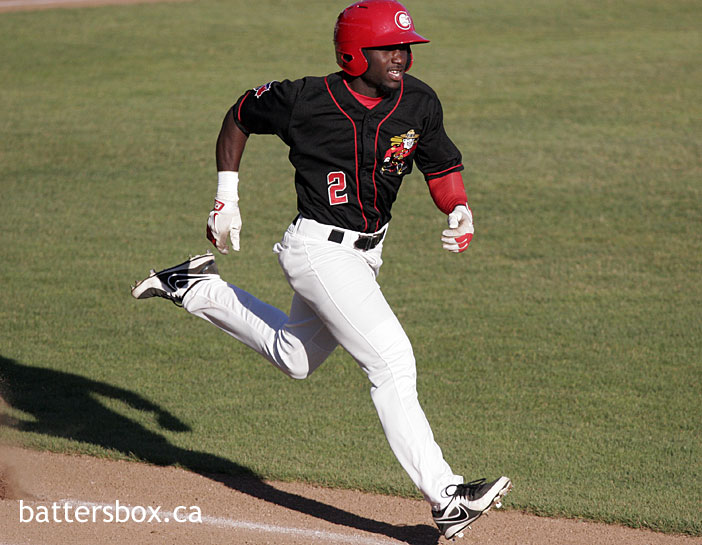 Despite his good speed, Fields grounds out to second.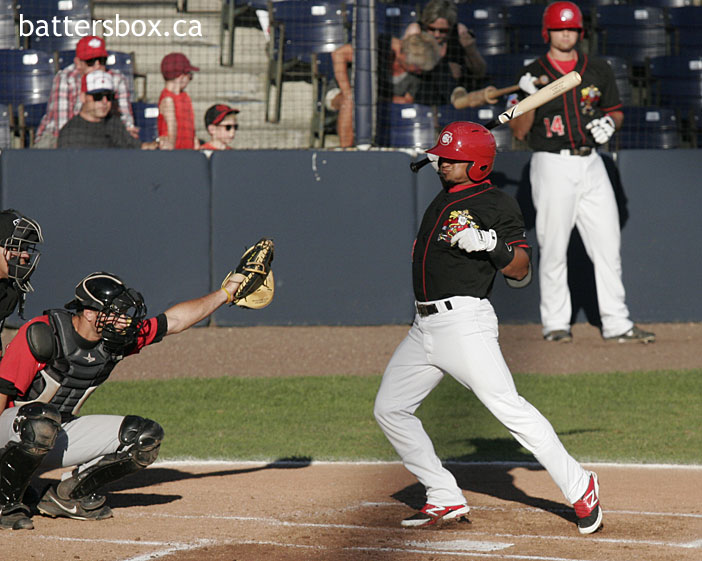 Franklin Barreto
takes one for the team with two outs in the first.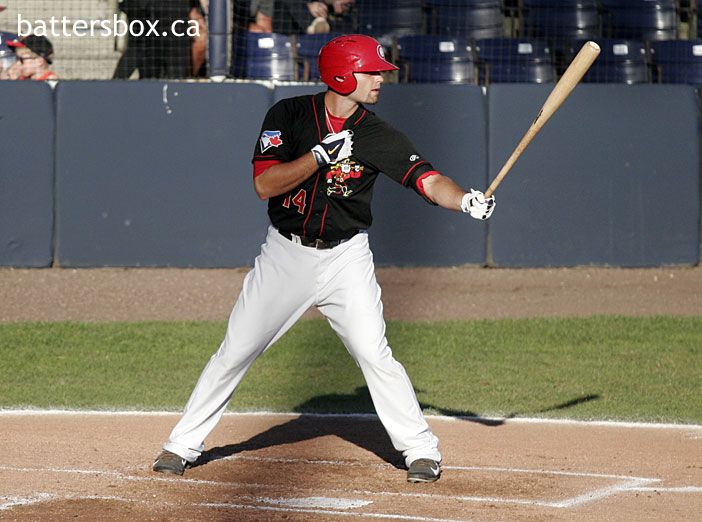 Ryan McBroom
was unable to drive home Barreto. He popped up to short to end the inning.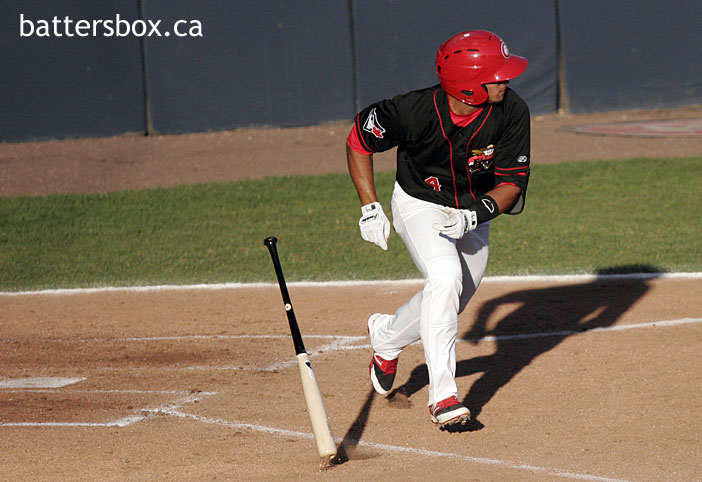 Barreto lines a single to left field in the third inning.
Barreto's single scored Fields with the tying run. Fields had a pair of walks in the game.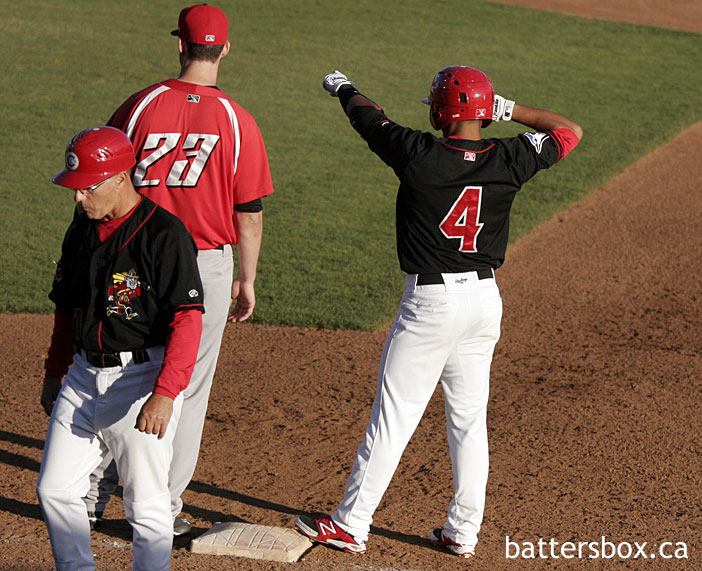 Barreto points to the C's dugout after reaching first base. That was the only time Barreto and his teammates were able to celebrate as they fell to Salem-Keizer 6-1.