Welcome to the dead zone of the sports season. No more real football until next month, the hockey all-star break is approaching and we have to slog through a 29-day February before Spring Training arrives. Below the fold are some stories for your reading pleasure.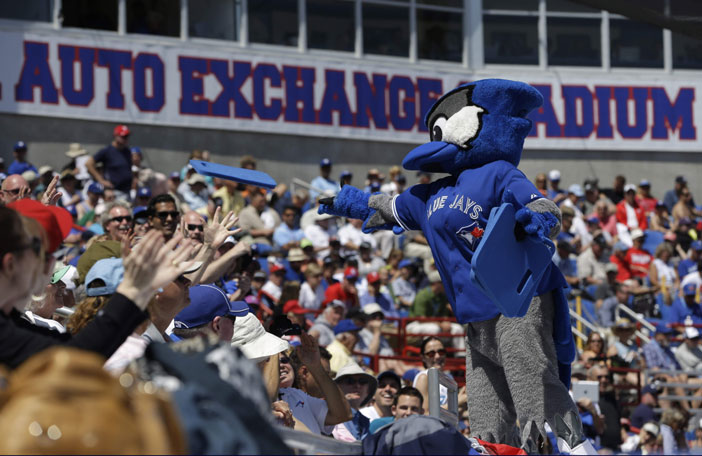 Ace
will be back in Dunedin starting March 2. (Image from
Tampa Bay Tribune
)
Here are 10 pounds of baseball stories in a five-pound bag...
Some dates to keep in mind. Blue Jays pitchers and catchers report to Dunedin February 21 with workouts the next day. The Spring Training opener is March 1 in Clearwater against Philadelphia and the Dunedin home opener is March 2 against the Phillies. The regular season opener is Sunday, April 3 in Tampa Bay and the Dome Opener is Friday, April 8 against Boston.
Hang in there, Bauxites! We'll get through this together! ;D