The Toronto Blue Jays have unveiled their new look for Spring Training.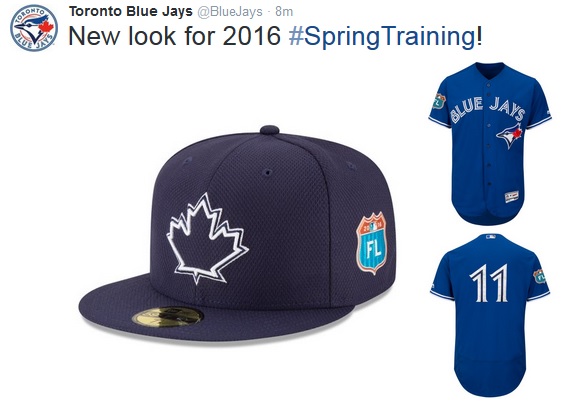 The Blue Jays will use their alternate blue uniform with the difference being no name on the back. New is the blue maple leaf ball cap and a Florida spring training logo on both the cap and the uniform. (Image from
@BlueJays
)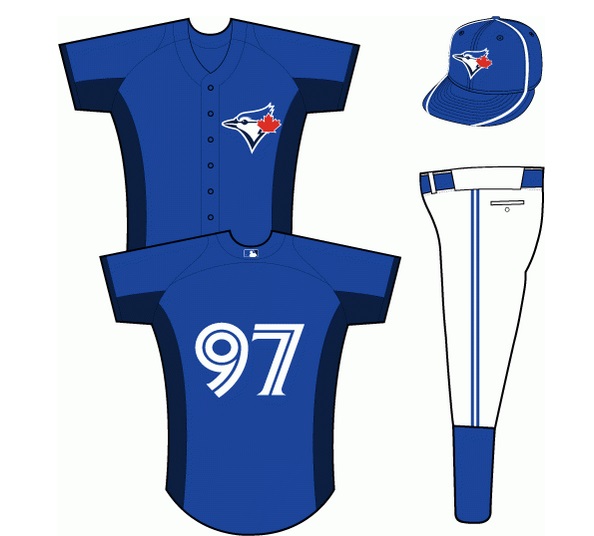 The cap has changed since 2012 but this was the spring training uniform the Jays wore for the last four seasons. (Image from
SportsLogos.net
)
Personally, I would have preferred the team stay with the previous uniform because it defines Spring Training for me. I feel the regular season look should be used for the regular season. The new look will be in action March 1 in Clearwater before making its home debut March 2. What say you about the team's new threads?
In other related news...
SportsLogos.net has the new looks of all 30 teams
Sportsnet has announced it is airing 10 Blue Jays games this spring