Joey Bats makes his return as the #BlueJays take on the New York Mets at the Dome.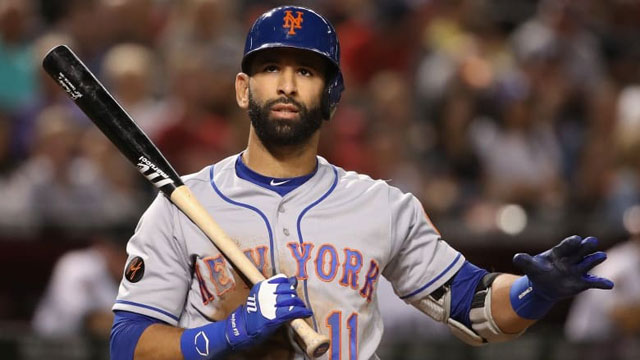 Series Schedule / Probable Starters
Tuesday at 7:07 pm ET - Zack Wheeler (2-6, 4.47) vs. Marco Estrada (4-7, 4.53)
Wednesday at 7:07 pm ET - Corey Oswalt (0-1, 9.82) vs. Marcus Stroman (1-5, 6.02)
The Mets have lost 10 of 11 but are 1-0 in July after beating Miami in the series finale Sunday. The New York National League baseball club is 33-48, 15 games back of Atlanta in the East.
The Blue Jays are 0-2 in July after settling for a split of a four-game set against Detroit. The 39-45 Jays are 17 games off the pace.