I started thinking about what I'd write for this column while I was in the bathtub, soaking off the effects of a disheartening loss to the Yankees yesterday afternoon. This road trip was bad enough that the glimmer of hope in the wild card race shown to us just days ago is all but gone.
It takes a pretty bad stretch for me to give up on the season, but this one was just about bad enough. A fantastic winning streak could turn things around, but it would take a genuine miracle for the '05 Toronto Blue Jays to taste the post-season. Considering how early the '04 Jays were out of the race, this has still been a pretty satisfying run, and it offers up a lot of hope for '06.
So back to my bathtub soak: I had the radio on, and Bob McCown was on the Fan, telling us all how smart he was to have told us back when the Jays were just three games out that they didn't have a shot. I started to wonder why he was so proud of that -- shouldn't he, as a fan of the game, be unhappy to have his home team out of contention, and shouldn't he have been happy to have had them be close?
McCown is representative of a large number of Toronto fans, and not just baseball fans: he puts on his pessimist show from the outset, talks down about the team and then acts smug when they're finally eliminated. I began to think that perhaps McCown and the thousands of others who act the same way do it to avoid the pain associated with losing.
To be honest, for me fandom can be very painful. I have hopes and dreams and when they don't pan out I don't feel great about it. Yesterday's loss got me so down that I had to go soak in the tub. And why? Because I put myself into it, and I put a lot of myself on the line. I care, genuinely care, about how the Toronto Blue Jays perform, and when they perform well there's a kind of wondrous euphoria that comes along with it. Kicking Mike Mussina's ass on Wednesday gave me that magnificent rush. But the down side is that a prolonged slump that practically decimates the team's playoff chances hurts like hell.
I'll be okay; there's always next year. But right now I'm in the kind of lousy funk that a smug, distant Bob McCown avoids at the cost of that euphoria of success. And while the funk is pretty bad, the euphoria makes it all worthwhile -- I wouldn't give it up just to get rid of the losing blues. And hope itself has its own high that's rewarding, too.
I know we say a lot of bad things about Richard Griffin, but he was bit by the euphoria this year -- you can feel it reverberating in his columns of the last month or so. And I'd bet he's feeling the funk right now. Richard: a hot bath is a wonderful thing. Get all dozy and daydream of next year's glories.
On a different note, I was slightly disappointed that I only received three photographs in my inbox in response to my
mustache drive
. I know, a lot of you have jobs that wouldn't allow it, and so on and so on. And I'm not blaming all of you who didn't grow mustaches for this losing streak, at least not to your faces. But I've decided to share the three pictures that did come my way. I won't identify the subjects -- they can I.D. themselves in the thread if they want to.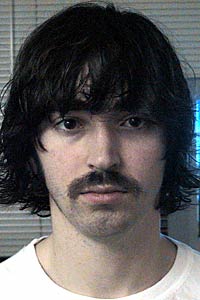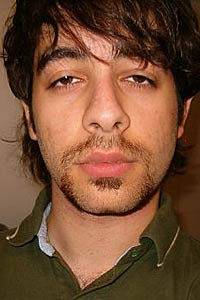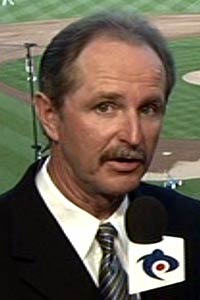 Nice little rogue's gallery there, eh?
It's not yet too late -- while the team needs a miracle to make the playoffs, miracles can and do happen, and will be far more likely to happen if you chip in and grow a mustache. Trust me on this. I may be seriously disheartened, but I'm not shaving yet.