MLB.com says don't be surprised if Raul Chavez gets his first start behind the plate for this afternoon's 1:07 p.m. EDT finale against Oakland at the Rogers Centre.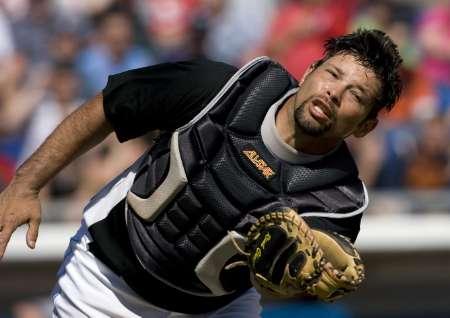 Chavez, who turned 36 on St. Patrick's Day, was recalled from AAA Las Vegas to replace Michael Barrett after he suffered a shoulder injury in Friday's game against the A's. The veteran catcher from Venezuela has spent parts of 10 seasons in the bigs, starting his career with the Montreal Expos in 1996.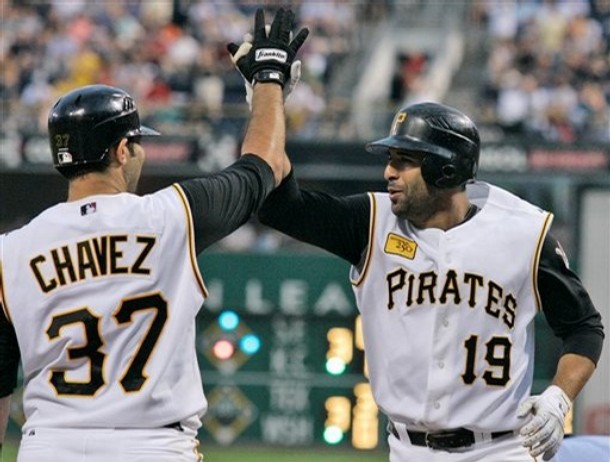 The right-handed hitting Chavez hit .259/.287/.319 with one homer and 10 RBI with the Pittsburgh Pirates last year. That home run came against the Jays at PNC Park where he is seen here celebrating with current Jay Jose Bautista. He was able to return to the majors after spending all of 2007 with the Yankees AAA affiliate in Scranton/Wilkes-Barre. Chavez was a member of the Houston Astros club that went to the World Series in 2005, where they lost to the Chicago White Sox.
Hopefully, Chavez remembers how to play the game. So far, he has only played in two games for Las Vegas in which he went 1-for-7. He has been backing up top catching prospect J.P. Arencibia. Generally regarded as a solid catcher behind the plate, the 5-foot-11, 175 pound Chavez threw out 48 percent of baserunners trying to steal in Pittsburgh in 2008. That was six percent better than his career average. He will be wearing number 13.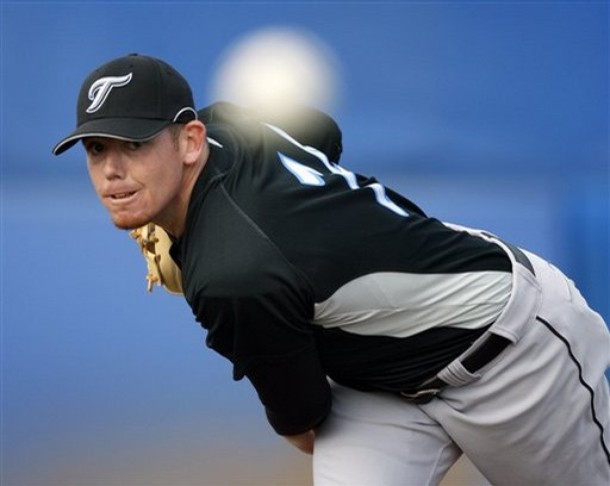 On the pitching side, lefthander Bill Murphy made his Blue Jays debut earlier this week during the Minnesota series. He made his debut on Jackie Robinson Day wearing 42 and bumped his uniform number the next day to number 62. He's made two appearances so far, giving up a solo home run in two innings with one strikeout for an ERA of 4.50.
The 6-foot, 190 pound Murphy was called up from Las Vegas when Jesse Litsch went down with a forearm injury and will be in the pen for his stay in Baseball North. He was picked up on waivers on St. Patrick's Day when Casey Janssen went down with a shoulder injury.
The 26 year-old hurler from Anaheim was part of Oakland's "Moneyball" draft of 2002 when he was selected in the third round. The much travelled lefty began his pro career with the Vancouver Canadians in '02. He finally made his big league debut in 2007 with Arizona but not before he was dealt to Florida and the L.A. Dodgers in between. Murphy spent last year in Syracuse and after struggling as a starter, he found his niche in the Chiefs bullpen. He'll be counted upon to fill the void in the pen left by Brian Tallet, who is now a member of the starting rotation.