Congratulations to
Marc Rzepczynski
on earning his first major league win as the Blue Jays downed the BoSox
6-2 Saturday afternoon
at Rogers Centre. Hopefully, the young lefty will go on to win more games than the last guy who wore #34.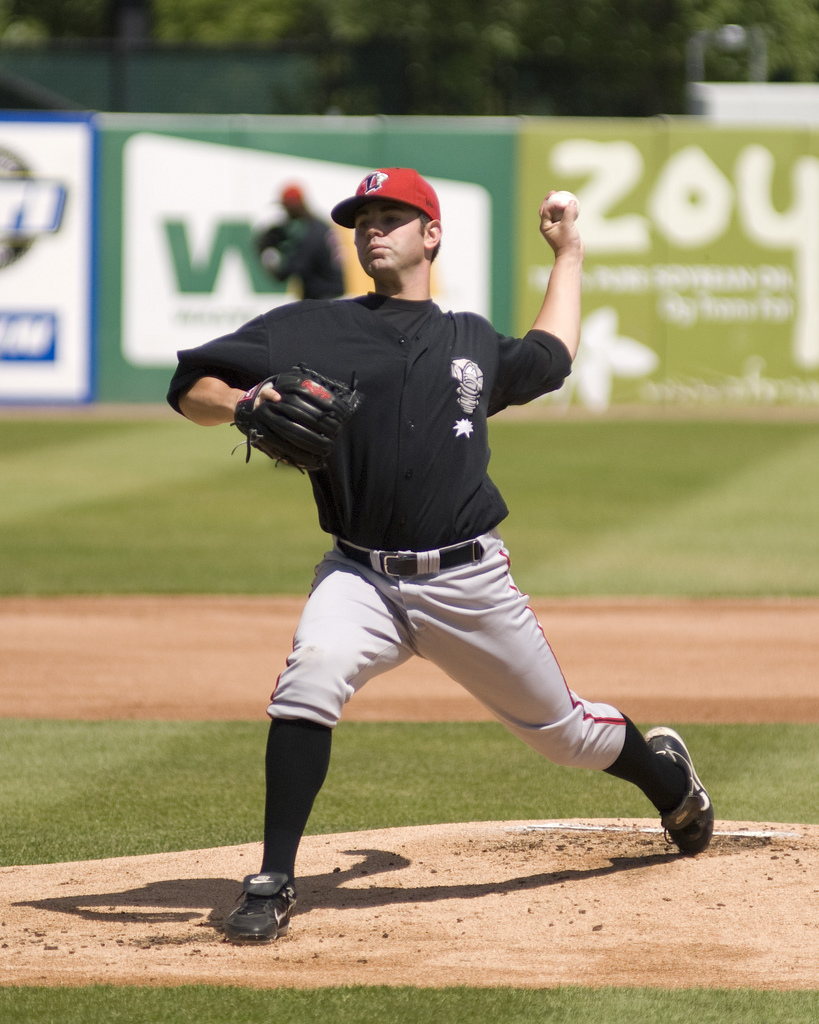 "Zep" set the tone early in this one by striking out J.D. Drew and only allowed a Dustin Pedroia single in the first. The second inning got a little hairy as newly-minted U.S. citizen/traitor (kidding!) Jason Bay led off with a double and Mike Lowell followed with a walk. Rocco Baldelli followed with an RBI knock into the right-center field gap to score Bay and advanced to second when Jose Bautista tried to throw out Lowell and his sore hip at third but he made it with a headfirst slide. So, it was two runners in scoring position and nobody out but Zep settled down and got the next three hitters in order to prevent the big inning.
The Jays had a chance for the big inning in the second when they loaded up the bases with nobody out on singles by Scott Rolen and Lyle Overbay and a walk by Alex Rios but the best they could do with a Kevin Millar double play to score Rolen with the tying run. It was not a good day for the former Red Sock, who also went on to strike out three times.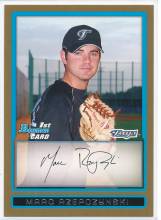 Zep settled down in the third and fourth innings as he only allowed a Kevin Youkilis ground-rule double in the third. The offence responded with a three-run fourth with Alex Rios knocking in the go-ahead run with a single on a hanger from Sox starter Brad Penny. Bautista followed with a two-run double on another yakker from Mr. One Cent. Speaking of yakking, can you believe Penny once dated this hot babe? Anyways, the Jays finally remembered they can hit the ball over the wall too in the fifth as Adam Lind belted a two-run homer off Penny to put the good guys ahead 5-1. That was number 20 on the season for the should've been All-Star.
Zep
had trouble finding the plate in the fifth and sixth innings as he walked a total of three batters but he didn't allow any more runs and finished up his outing on a strong note by calmly starting an inning-ending 1-4-3 double play. He only threw 59 strikes out of 109 pitches and walked four but at least he matched those walks with four strikeouts and allowed just four hits against a better than decent Red Sox lineup. He did a nice job of mixing his pitches, topping out in the high 80's with his fastball.
Jesse Carlson's brutal season continued in the seventh when he was greeted by a Jed Lowrie dinger on his first pitch he threw in the seventh. The lefty got the next two outs before Jeremy Accardo finished off the seventh. Jason Frasor's good season continued with two K's in the eighth and Scott Downs closed up shop in the ninth by overcoming a leadoff double by Lowell.
Everybody had a hit in the lineup save for Millar, Aaron Hill, and Raul Chavez. The Jays were without Vernon Wells for a second straight day thanks to a stomach flu.
Today, the good doctor is on the mound as Roy Halladay faces lefty Jon Lester in the series finale. First pitch is 1:07 p.m. EDT at Rogers Centre.