As Bauxite
92-93
and our
John Northey
pointed out in a previous thread, the Jays have claimed left-hander
Sean Henn
off waivers from Baltimore
. To make room, the Jays have designated catcher
Michael Barrett
for assignment.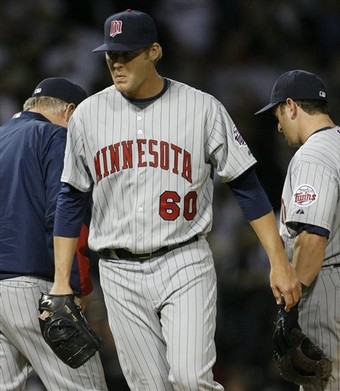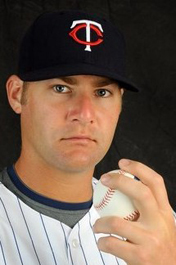 Henn began the 2009 season with the Twins organization and earned a call-up to the big club in late May from AAA Rochester. His Minnesota debut saw him give up two runs in 1 1/3 innings against the White Sox but he put together a string of six straight scoreless relief appearances heading into early June. After a 3.60 ERA in May, that figure shot up to 9.95 in June and he suffered three losses during the month. That earned the 28 year-old native of Fort Worth, Texas a one-way ticket back to Frontier Field but he returned to the bigs in September when the Orioles acquired him from the Twins for cash or a player to be named later.
Henn's Baltimore career was off to a great start as he was unscored upon in his first five relief appearances spanning three innings. Two of those appearances came against the Jays at Rogers Centre in which he pitched 1 1/3 innings and allowed a hit and a walk while striking out two. Alex Anthopoulos and the Jays brass must've seen something they liked in Henn during his two appearances against them last month. Henn featured a four seam fastball that ranged anywhere from 91 to 95 MPH, a slider from 78-82 MPH and the odd change up in the low 80's according to MLB Game Day. That repertoire definitely worked in Rochester this season as he recorded an ERA of 2.23 in 38 2/3 innings while allowing just 37 hits while striking out 45 and walking just 16.
However, his final appearance with Baltimore was one to forget as he surrendered three runs without getting an out against the Indians to drive his Orioles ERA up to 9.00. His final 2009 totals with the Twins and O's were a record of 0-3 with a 7.53 ERA and he allowed 15 hits in 14 1/3 innings while compiling a K-BB total of 14-12. His career totals aren't much better as he has lost 9 of 11 decisions with a 7.56. He's allowed 99 hits over 81 innings and his K-BB mark is an unsightly 62-64.
Beginning his big league career with the Yankees in 2005 before being claimed by the Padres last season, Toronto marks Henn's fifth major league organization. The Jays hope the 6-4, 215 pound lefty can discover the command he had in Rochester and in his brief stint in Baltimore.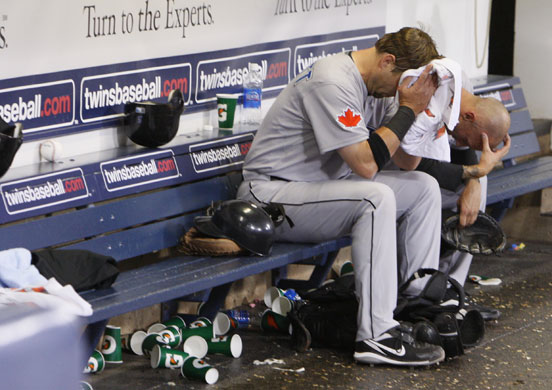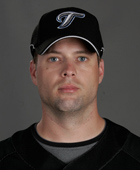 To make room for Henn, the Jays have DFA'd Michael Barrett which means the Jays have 10 days to trade him, release him or put him on waivers. Barrett's time with the Jays covered all of seven games in which he hit .167/.211/.333 with one homer and two RBI. Beating out Raul Chavez for the right to back up Rod Barajas behind the plate in spring training, Barrett landed on the disabled list with a shoulder injury while trying to chase down a David Purcey wild pitch during a loss to Oakland at the Rogers Centre. He wasn't able to return to the bigs despite rehabbing in Dunedin and Las Vegas. The right-handed hitting catcher only got to the plate 37 times and batted just .206/.250/.265 with the D-Jays and 51's before he was shut down in early July.
Barrett has had a hard time avoiding the injury bug over the last couple of years as he suffered an elbow injury with the Padres and also fouled a pitch off his face last season before coming to the Jays. A .263 career hitter, Barrett is now three seasons removed from his last good season in the bigs when he hit .307 with 16 homers as a member of the Chicago Cubs. He was the model of consistency as that season marked the third time in a row he belted 16 homers with the Cubbies and he reached double digits in the home run column with the Expos in the two seasons before that. Barrett hopes to be fully recovered in time for spring training but his major league future is definitely up in the air for 2010.