Last week in the "notes from minor league camp" we discussed the body size of Brett Wallace. Wallace was a third baseman prior to the Jays acquiring him but the Jays decided to immediately switch him to first base. Most scouts had thought this was an inevitable move due to Wallace's size. Today we review the photo evidence.
Our first picture is of Wallace about to step into the Batters Box. This picture gives you a good impression of his body type. I think he does like a little like Snider from the rear.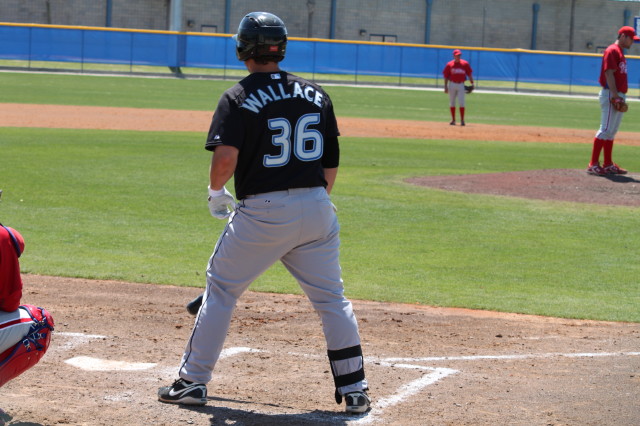 Our second shot is Wallace at first base warming up the infield.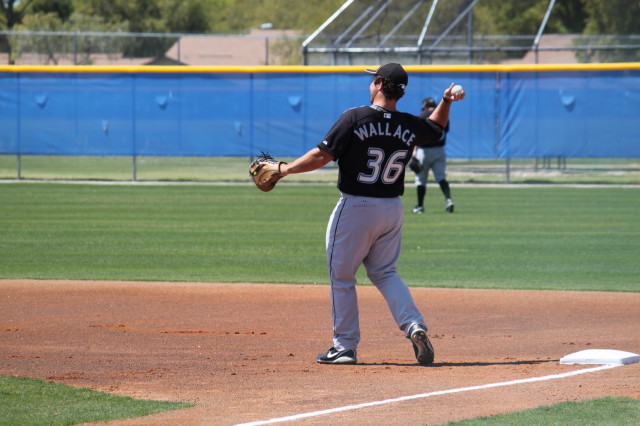 And finally another Wallace shot taking a throw from an infielder.