Adam Calderone was the hero in the Fisher Cats big win on Saturday. Calderone hit a walk-off, two run home run in the bottom of the ninth to complete the Fisher Cats comeback from a four run deficit.
Calderone is back at AA for a second season. Last season Calderone had an OPS of .728 in 404 AA at-bats. Calderone also had a brief audition in AAA. This season Calderone has moved his batting average up by almost fifty points, from .242 to .289 (as of Monday). Calderone has also bumped up his slugging from .427 to .506.
Our first picture shows Calderone swinging too early and hitting the ball foul. You can see the catcher looking to follow the ball.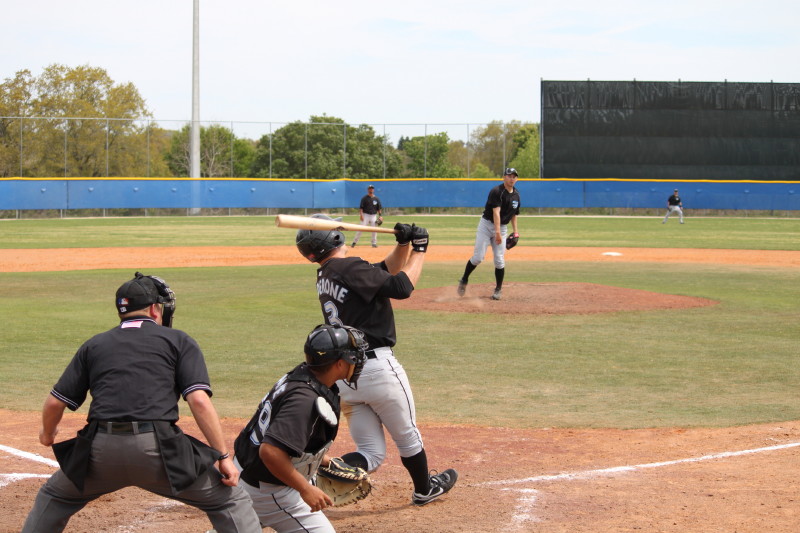 Calderone takes a big swing.