In news you can file under "Total BS",
Bluejays.com's Jordan Bastian
reports the June 25-27 series between the Phillies and the Blue Jays
has been moved
from the Rogers Centre to Citizens Bank Park thanks to the G-20 Summit in downtown Toronto. So much for that tribute for Doc in the series opener. Why a double-header couldn't be scheduled is beyond me!!! Effing politicians!! They all suck!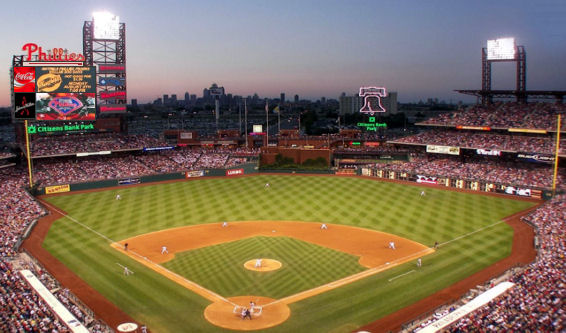 The Jays will still have the last at-bat and the DH will be used in this series. If they had to move to a park in Pennsylvania, why not PNC Park in Pittsburgh? The Pirates are on the road but there's probably a concert or some other event there anyways. I hate to be answering the phones at 1 Blue Jays Way today.
Feel free to vent here!