Try the Boston Red Sox, gumshoes! As noted in a previous thread, the Padres have traded first baseman Adrian Gonzalez to the Red Sox for three prospects - pitcher Casey Kelly, first baseman Anthony Rizzo and outfielder Reymond Fuentes. The Red Sox will also send a PTBNL San Diego's way.
Update Dec 5 @ 5:40 pm: The San Diego Union Tribune says the deal is not done yet. It's believed Gonzalez and the Red Sox are not seeing eye to eye on a proposed contract extension.
Update Dec 7: Now it looks to be done! Seven years, $154-million bucks.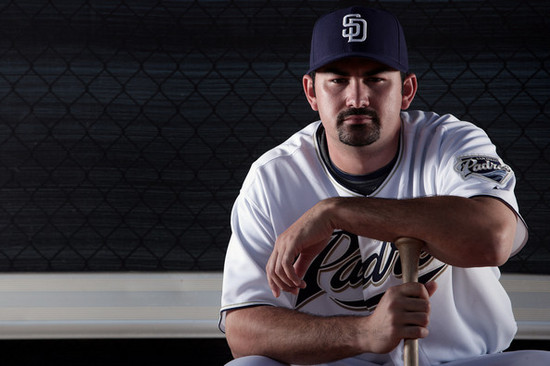 Meantime, the Blue Jays are hoping to make a big move of their own in acquiring a Cy Young Award winner. The Toronto Sun's Bob Elliott reports the Jays are targetting Kansas City ace Zack Greinke and it's believed the asking price will at least be Kyle Drabek and Travis Snider for starters.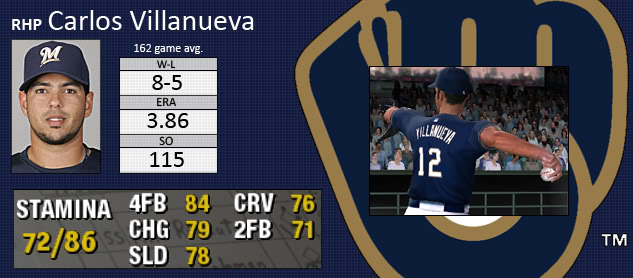 Toronto is also looking to bolster the bullpen and
made a move
towards that end by acquiring
Carlos Villanueva
from Milwaukee for a player to be named later. The 27 year-old toggled between starting and relieving with the Brew Crew, going 2-0 with a 4.61 ERA and a save in 50 appearances last year. His K-BB mark was 67-22 in 52 2/3 innings pitched. On the negative side, Villanueva gave up seven homers, only averaged 0.94 groundouts per flyout, and his WHIP was 1.33.
Villanueva joined the Brewers in 2006 and his first three seasons were pretty solid, including an 8-5 mark in 2007 as Milwaukee enjoyed its first winning season since 1992. He also has a 1.000 career batting average in the post-season as he recorded a hit against the Phillies in the 2008 National League Division Series. We'll see if he will be assigned
Ernie Whitt's
number 12 for the Jays in 2011.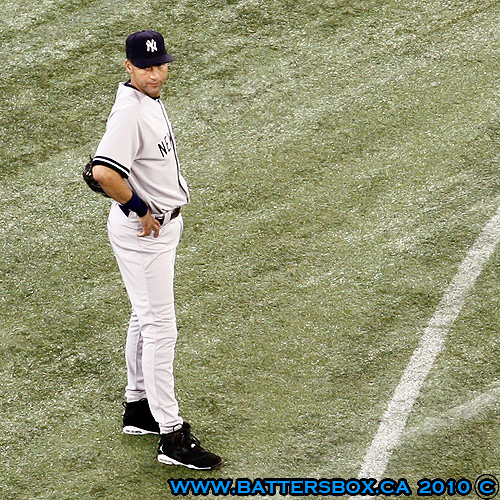 In Yankee related news, the Evil Empire and Gold Glove* shortstop
Derek Jeter
agree to terms
but
say good-bye
to first baseman
Lance Berkman
, who is now a St. Louis Cardinal.
These should be the first of many moves as the Winter Meetings are fast approaching.