The
POTD
pays tribute to the three-time All-Star and Gold Glove Winner.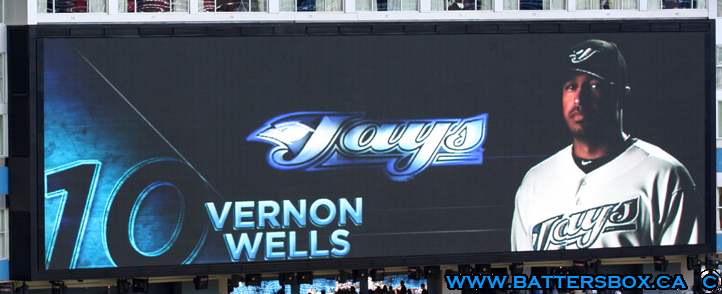 Vernon Wells
featured on JaysVision during the pre-game introductions.
---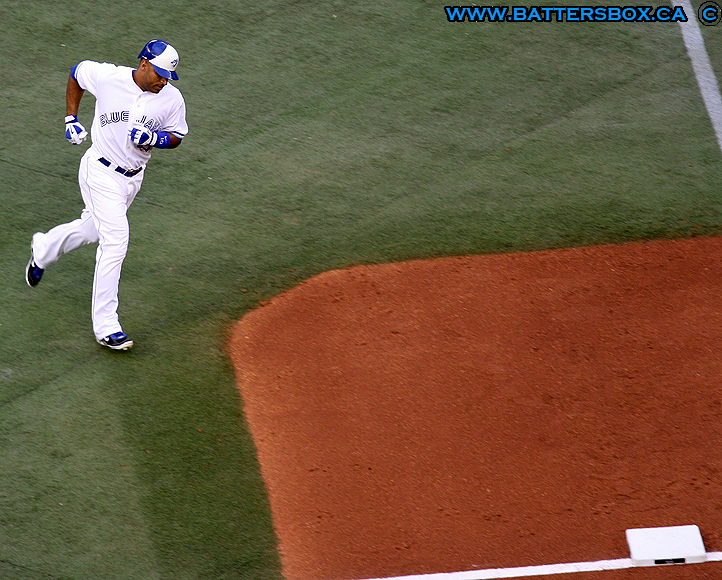 Wells heads for third and completes his trip around the bases after homering against the Baltimore Orioles on World Series Reunion Night at the Dome August 21, 2009.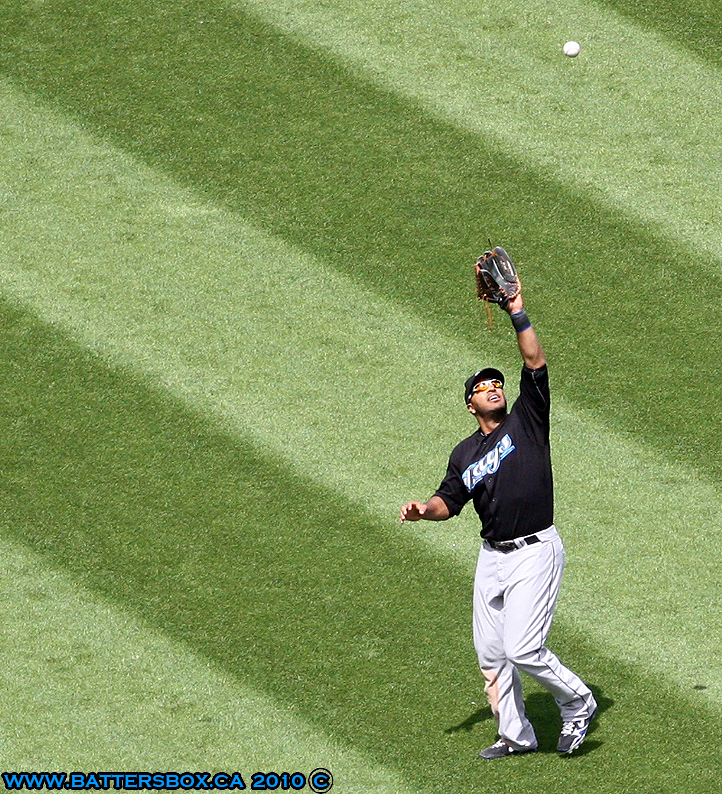 Wells camps under a fly ball at Progressive Energy Field in Cleveland May 5. He would single and walk in the Jays 5-4 victory.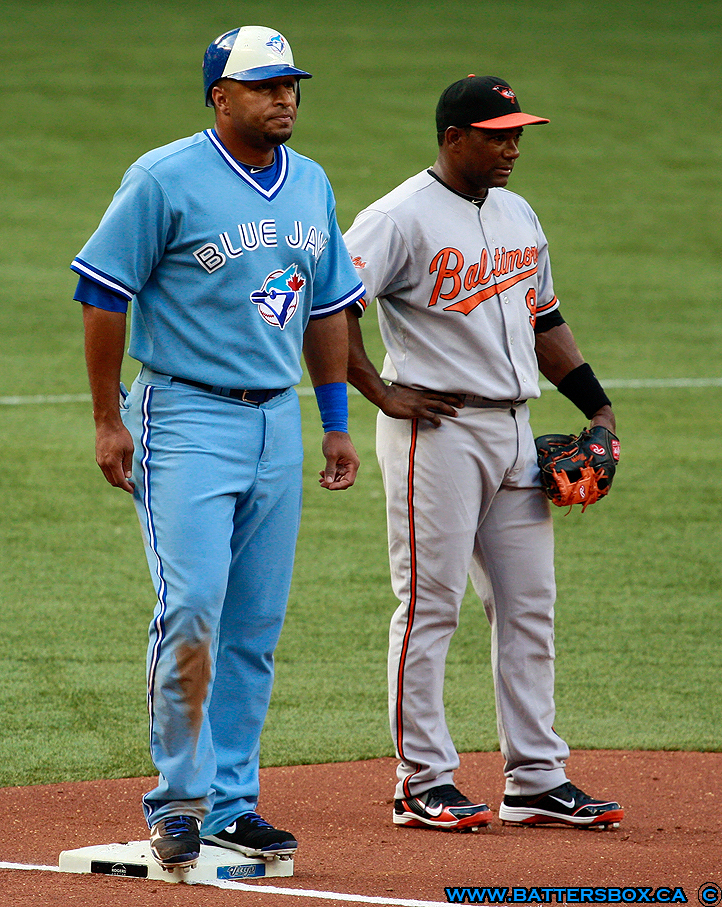 Wells stands tall at third next to Baltimore third baseman
Miguel Tejada
on 80's Night July 26. He doubled and scored the Jays first run in a 9-5 victory.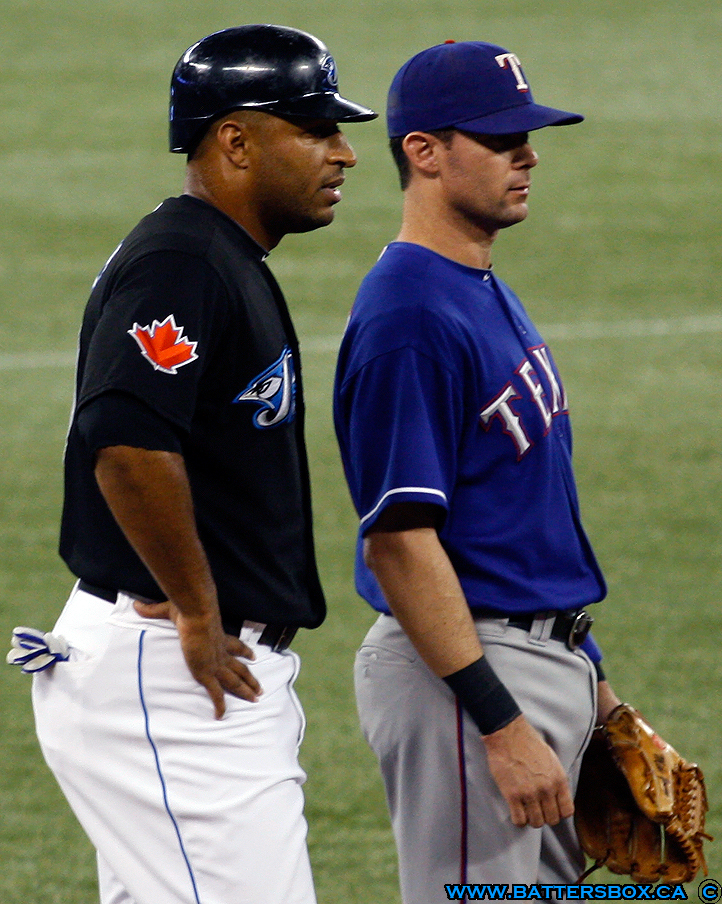 Wells stands next to his former minor league teammate
Michael Young
at third base September 6. He singled and scored the Jays first run on a
Tommy Hunter
wild pitch and added a home run to lift the Jays to a 7-2 triumph over Texas.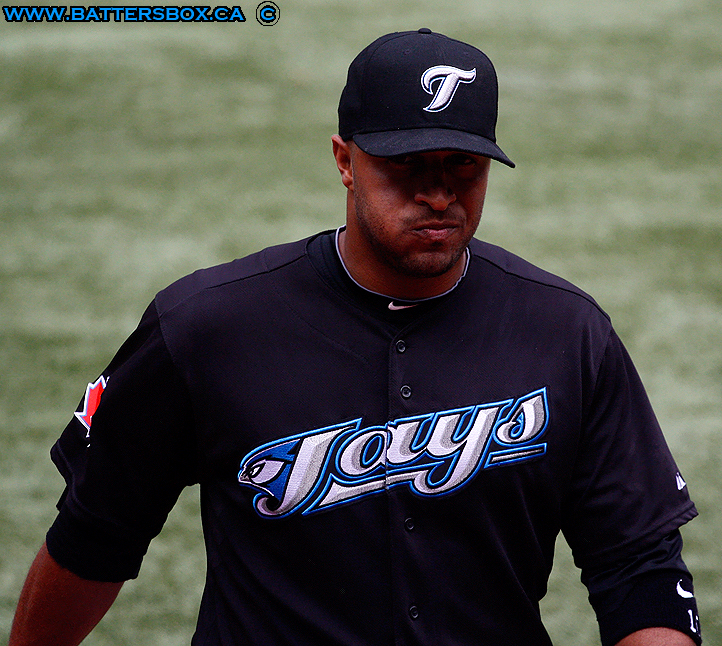 Wells heads back to the dugout during September 6 action against the Rangers.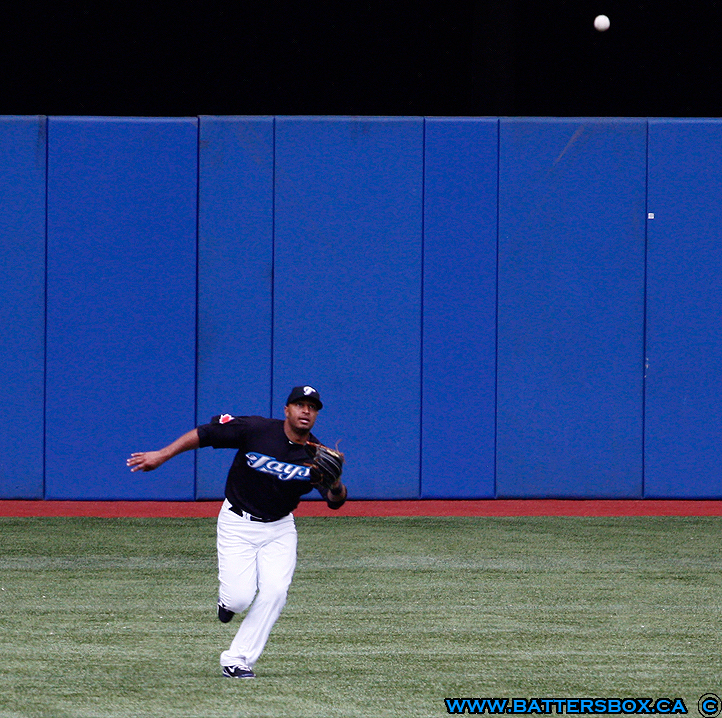 Wells tracks down a Texas leaguer against the Rangers. He was not charged with an error in 2010.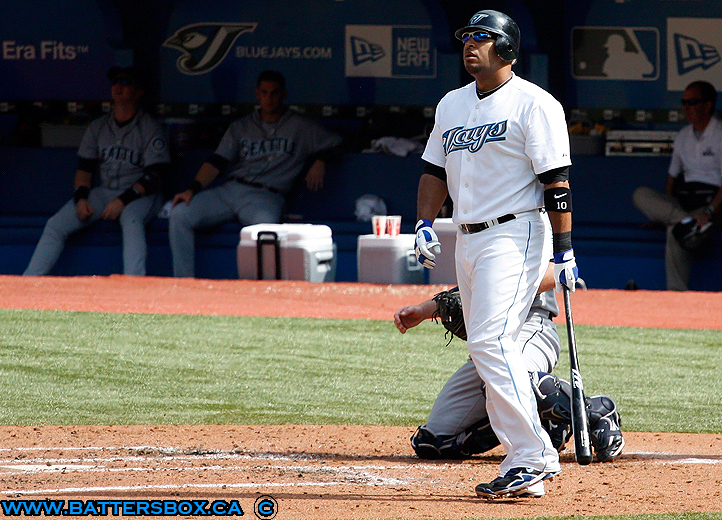 Wells at the plate against the Seattle Mariners September 23.
That's what 85 home runs look like. Home run king
Jose Bautista
(54) stands next to Wells (31) as they wait for their gloves against the Mariners. The Jays held on to beat Seattle 1-0.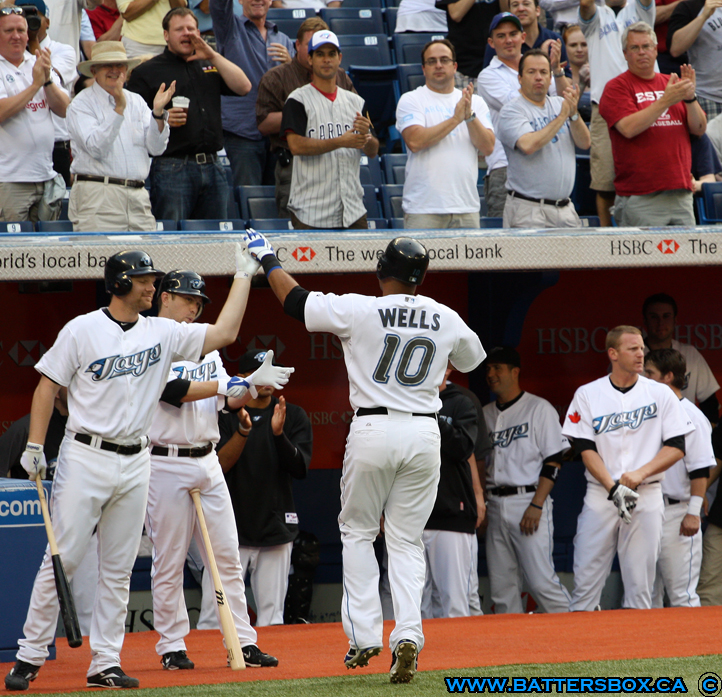 Wells high-fives
Adam Lind
after hitting one of his two home runs against
Adam Wainwright
and the St. Louis Cardinals June 24. The Jays went on to win 5-0. I hope Jays fans give him a standing ovation like this one when he returns to the Dome with the Los Angeles Angels August 12. Wells and the Halos are scheduled to be in town August 12-14 and September 19-22 in the home series finale for 2011.
---
His career totals with team ranking in parentheses:
Games: 1393 (3)
Plate Appearances: 5963 (2)
Runs: 789 (2)
Hits: 1529 (2)
Doubles: 339 (2)
Triples: 30 (10)
Home Runs: 223 (2)
Runs Batted In: 813 (2)
Stolen Bases: 90 (10)
Walks: 406 (6)
Batting Average: .280
On Base Percentage: .329
Slugging Percentage: .475


First Home Run: Orlando "El Duque" Hernandez, Yankees - September 13, 1999
Last Home Run: A.J. Burnett, Yankees - September 27, 2010
Best Home Run: Mariano Rivera, Yankees - July 20, 2006

Thanks for the memories, V-Dub!!