The
POTD
captures the home run swing of the home run king.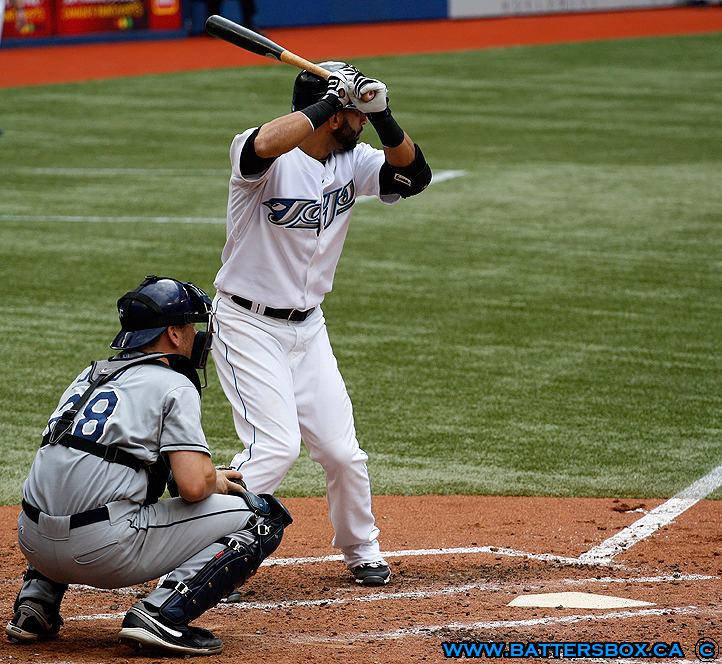 Josť Bautista
gets ready to face Tampa Bay's
James Shields
at the Dome August 7.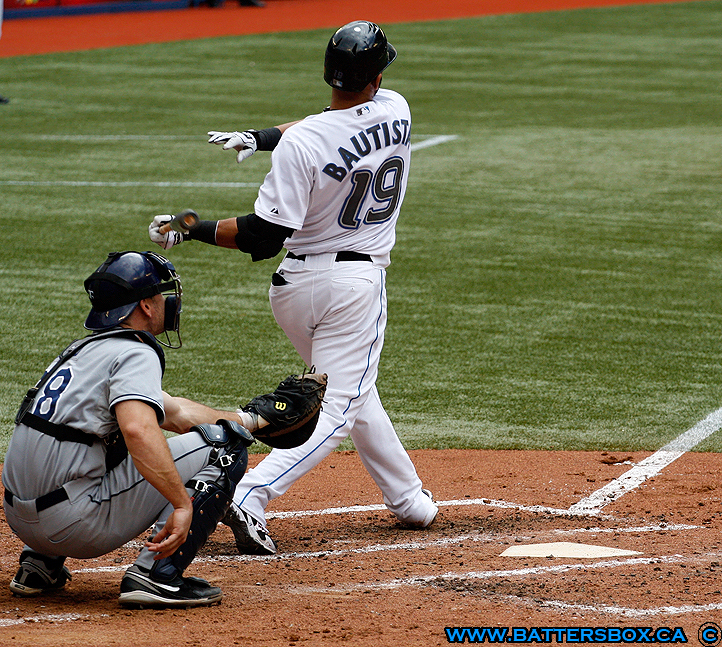 Bautista gets a hold of one.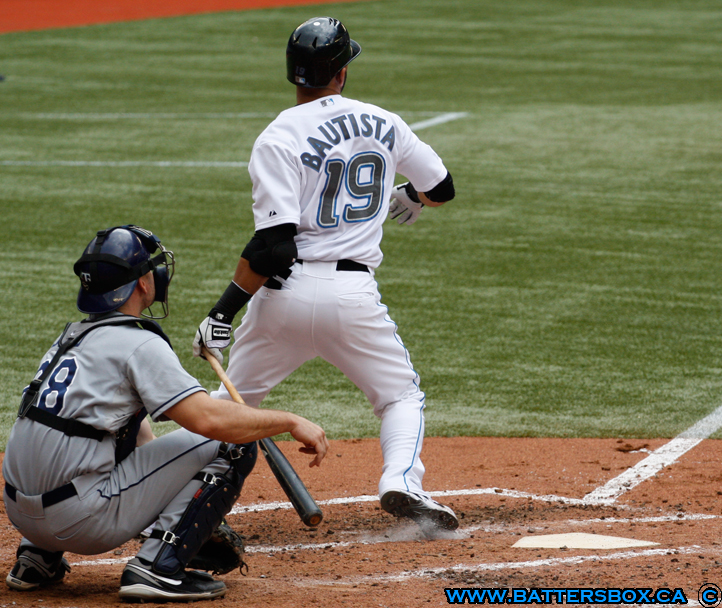 Bautista gets ready to bolt from the batter's box.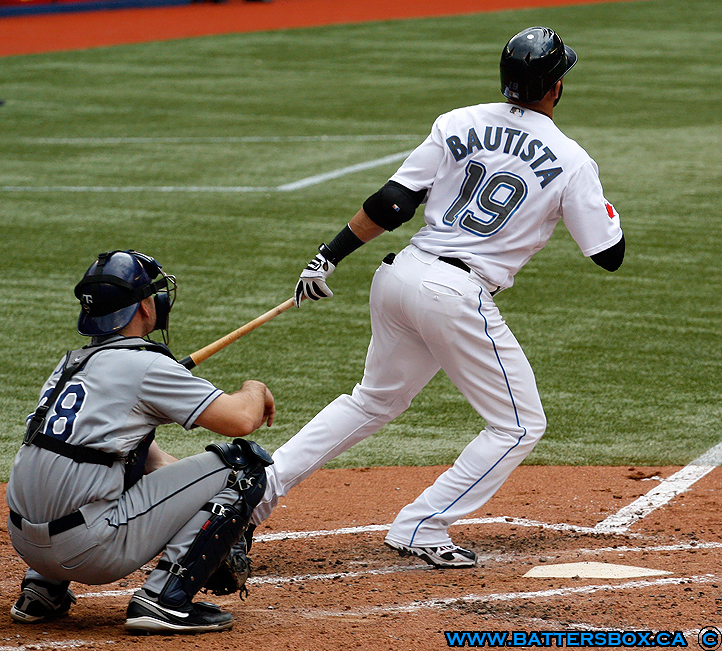 Bautista sizes up where the ball is going.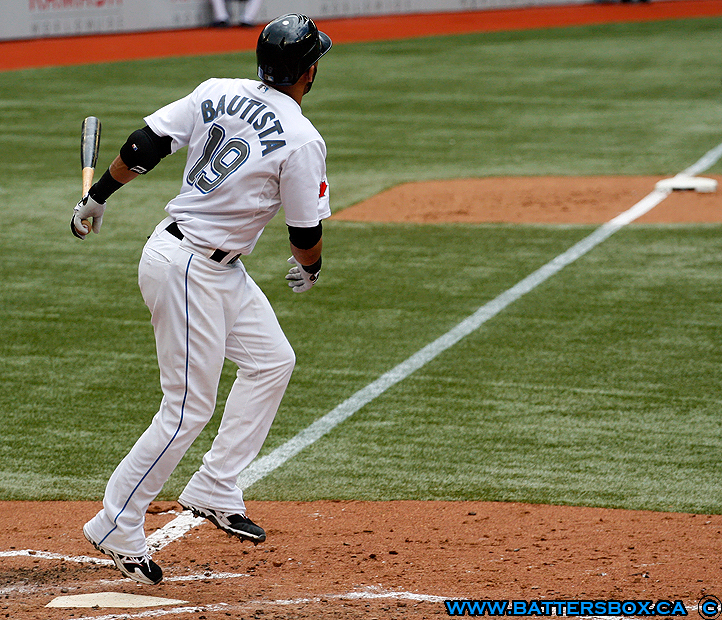 Bautista hops out of the batter's box.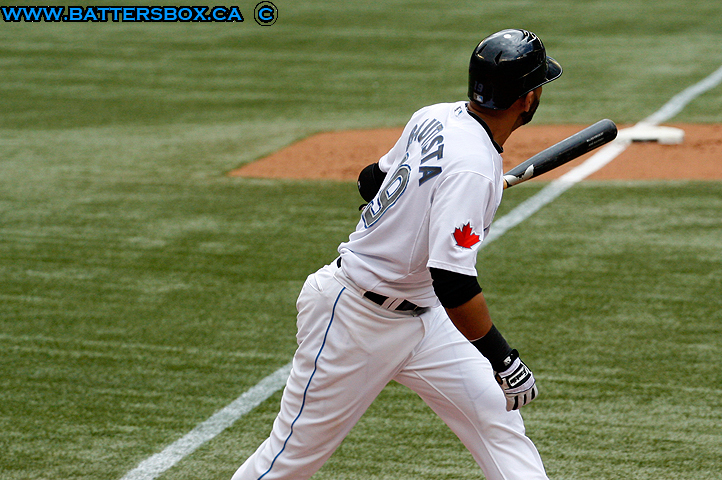 Bautista realizes the ball is heading towards a good place.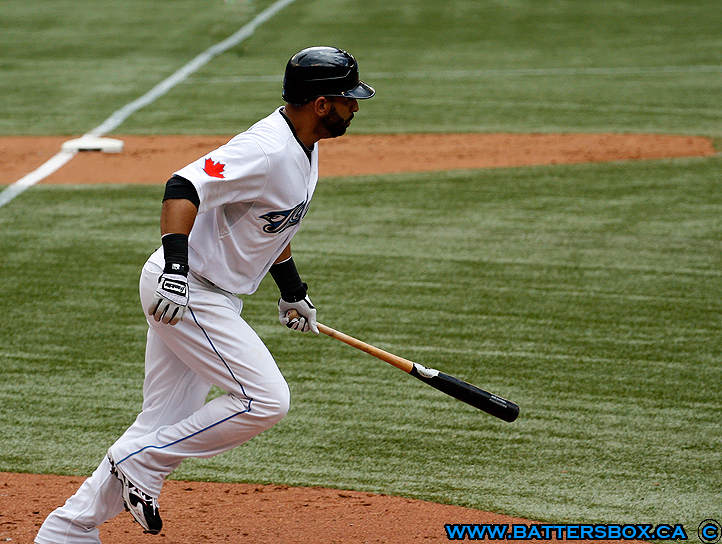 Bautista begins the process of throwing his bat away.

Bautista's bat flip begins.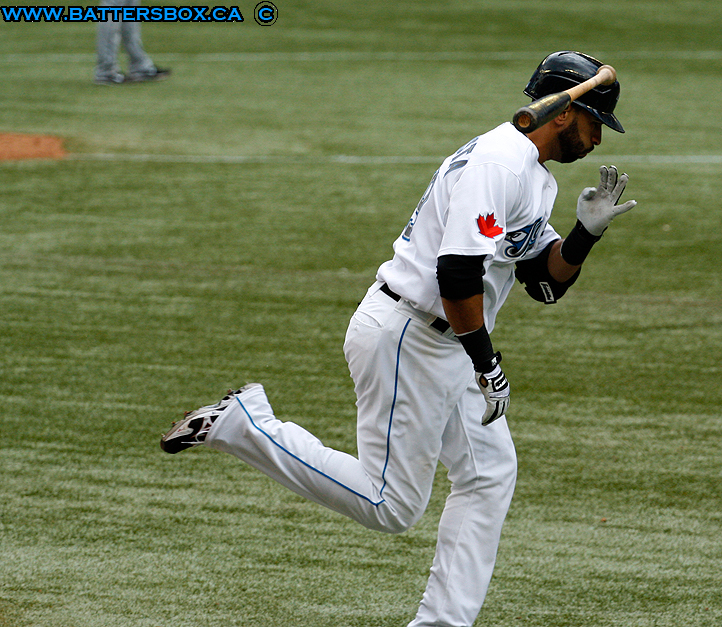 Bautista's bat takes flight.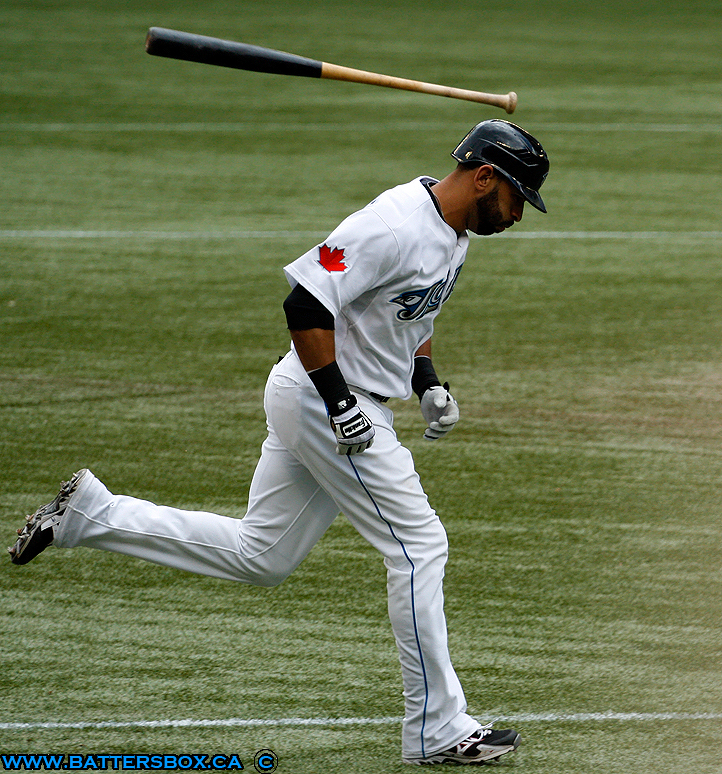 Bautista's 360 foot run for glory is underway. This was Bautista's 34th home run of 2010 as the Jays outslugged the Rays 17-11.
His 2010 totals: .260 AVG/.378 OBP/.617 SLG/.995 OPS, 35 2B, 3 3B, 54 HR, 124 RBI, 9 SB, 100 BB.