The defending American League champions hail from the smallest division in the majors. The Texas Rangers won the West in 2010 with 90 victories to finish nine games ahead of Oakland and ten games clear of the Los Angeles Angels. Texas was led by American League MVP Josh Hamilton and Rookie of the Year, closer Neftali Feliz. Seattle, despite the acquisition of Cliff Lee, clinched the basement with just 61 wins and was bad enough to convince Ken Griffey Junior to hang up the cleats for good. However, Felix Hernandez managed to win the AL Cy Young Award in spite of a 13-12 record and Ichiro Suzuki managed to reach the 200-hit plateau for a tenth straight season, which he did at the Dome in late September. Let's see what these four teams have got to offer in 2011.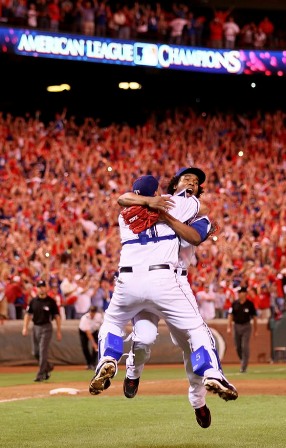 Neftali Feliz is hugged by catcher Bengie Molina after winning the ALCS.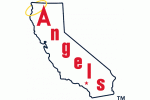 Los Angeles Angels
Will Scott Downs turn out to be a better free agent signing for the Halos than former Jay Justin Speier?
Downs, who turned 35 years old on St. Patrick's Day, left the Jays to sign a three-year, $10 million dollar deal with the Halos. The Louisville lefty enjoyed his best seasons in Toronto in 2007 and 2008 in terms of ERA+ with totals of 207 and 238 respectively. When you consider that an average score in ERA+, which adjusts a pitcher's ERA according to ballpark effects and league ERA, is 100 - it shows Downs was pretty much lights out coming out of the pen for the Jays. By comparison, his ERA+ checked in at 144 and 158 in 2009 and 2010.
As for Speier, he joined the Angels as a 33 year-old after signing a four-year, $18 million dollar deal. His three seasons in Toronto saw him put up ERA+ totals of 124, 174 and 154 from 2004 to 2006. The son of Chris proved to be a nice addition to the L.A. pen with an ERA below three and an ERA+ of 158 in 2007. However, the next two seasons were disastrous as his ERA was above five and his ERA+ sank below 100 at 89 and 85. Speier tried to catch on with the Colorado Rockies last season but was let go before the season started and he hasn't been heard from since.
According to the Rotochamp, Bill James and Marcel 2011 projection systems listed under FanGraphs.com, Downs' predicted ERA will range anywhere from 2.73 to 3.38. However, Downs broke his left big toe a day before his birthday after playing with his kids and is on the disabled list. That's the same toe he broke when he fouled off a pitch during an at-bat in Philadelphia in 2009. Downs is expected to return in mid-April so that means he will not get to face the Jays when they visit Anaheim April 8-10.
Could Vernon Wells be the Angels next Gary Matthews Jr.?
You will recall both Wells and Sarge Junior hit the money mother lode after posting career seasons in 2006. Wells signed a mega seven-year deal worth $126 million dollars after recording an OPS+ of 129, just three shy of his career high 132 in 2003 while Matthews, who was 31 years old at the time, inked a five-year, $50 million dollar contract with the Angels after a career best OPS+ of 121 with Texas. Matthews never cracked triple digits in OPS+ again and was listed in the Mitchell Report among the players using performance enhancing substances, leading to the derogatory nickname of Gary Matthews Juicer. He lasted three seasons with the Halos before he was traded to the New York Mets for pitcher Brian Stokes. He only played in 36 games with the Mets last season and posted an OPS+ of 40 before being let go. Matthews signed a minor league deal with Cincinnati later in the season but he was never called up to the Reds.
That brings us to Wells, who joins the Angels at the age of 32. V-Dub enjoyed his best season with Toronto since the 2003 and 2006 banner years with an OPS+ of 127. The Marcel and Bill James projection systems think Wells will fall short of his 31 homers of last season by predicting he'll hit around 20-25. James thinks Wells will best last year's RBI total by one to 89 while Marcel thinks he will only drive in 71. Right now, Wells is not 100 percent as he tweaked his left hamstring running to first base during a recent Spring Training game against San Francisco. Wells will patrol left field for the Halos after spending his entire career in center.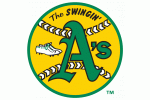 Oakland A's
Will Godzilla have a better year in California in 2011?
Hideki Matsui, the World Series MVP of two years ago, left the New York Yankees to join the Los Angeles Angels as a free agent in 2010 after signing a one-year contract worth $6 million dollars. His OPS+ went up a tick to 124 with the Halos but his homer total fell by seven to 2, his RBI total decreased by six to 84 and his slugging fell 50 points to .459. Matsui, who signed a one year, $4.25-million dollar deal with Oakland, is off to a slow start this spring but the A's do not appear to be all that concerned. He has also been bothered by a stiff neck.
After posting 100-plus RBI seasons in four of his five years with the Yankees, he has not cracked the century mark since 2007. The Marcel and Bill James forecasting systems think Matsui will post 19-22 dingers and 74-80 RBI in 2011.
Will All-Star closer Andrew Bailey be okay this season?
The 2009 AL Rookie of the Year gave the A's a scare earlier this month when he left a game holding his elbow in pain. It turned out to be a right forearm strain. Still, Bailey has had injury problems in the past after undergoing Tommy John surgery on his elbow a few years ago and getting bone chips removed from his elbow last September. It's not known if he will be ready to go by Opening Day or if he will have to go on the disabled list. The Jays would be okay with the latter option as Oakland comes to the Dome April 5-7. Bailey has 51 career saves and is coming off a stellar 2010 in which his OPS+ was 284, a whopping increase of 42 from his rookie season total. If Bailey is not ready to go, former Angels and Rockies stopper Brian Fuentes would be the next in line.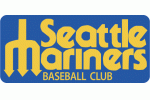 Seattle Mariners
Will be the breakthrough year for Victoria, B.C.'s Michael Saunders?
The 24 year-old Saunders reached the century mark in games played with the Mariners last season, more than doubling his 46 game rookie season in 2009. All ten of his career homers came last year, including one off Kyle Drabek at the Dome September 22. However, the left fielder only slugged .367 last season and batted just .211. The Mariners may really need Saunders to step up his game if starting center fielder Franklin Gutierrez cannot bounce back from his recent stomach issues. According to Mariners.com, Saunders might be ready to meet the challenge with a decent spring so far after a recent swing adjustment.
Will this be the comeback year for Navan, Ontario's Erik Bedard?
The 32 year-old lefty has won 11 of 18 decisions since coming over from Baltimore in a major deal that saw outfielder Adam Jones and pitcher Chris Tillman head to the O's. However, those 11 wins have been spread across three seasons as he was traded to Seattle before the 2008 season. Shoulder problems cut short his 2009 campaign and he did not pitch in the Emerald City in 2010 after making just three minor league appearances. It appears Bedard is on track to begin the season in Seattle after a good spring to this point and that he wants to make a better impression with the M's. Bedard is expected to join a rotation featuring "King" Felix Hernandez, Jason Vargas, Doug Fister and top prospect Michael Pineda.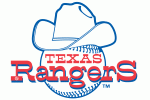 Texas Rangers
Will former Jays farmhand Michael Young finish the season in the Lone Star State?
Young demanded a trade after off-season developments that saw the Rangers sign third baseman Adrian Beltre and acquire catcher/designated hitter Mike Napoli from Toronto. Young and GM Jon Daniels held a pair of face-to-face meetings to air their grievances and it appears a truce has been called for now. However, the two were not singing "Kumbaya" either so the possibility exists there could be a trade. The former St. Catharines Stomper hit 21 homers and drove in 91 runs but it was a down year in terms of OPS+ as it fell from 128 in 2009 to 105. He slugged just .444 last season, a drop from .518 in '09. Among the teams rumoured to be interested in Young include the Florida Marlins. Colorado and Philadelphia were also linked to Young at one time. One major obstacle will be moving Young's contract which has three more years to go for a total of $48 million. For now, Young is expected to play all over the infield and serve as DH.

Will former Jays hurler Dave Bush be with the Rangers on Opening Day?
Bush signed a minor league deal with Texas after winning 46 of 99 decisions with the Milwaukee Brewers over the last five seasons. Though he has only made a handful of appearances over his seven years with the Blue Jays and Brewers, Bush may be a long reliever if he makes the Rangers roster. However, he is a candidate for the starting rotation as Tommy Hunter is expected to miss six weeks with a groin injury. Bush and lefty Michael Kirkman are in the running for the fifth spot in the rotation. Bush is also battling Brett Tomko for the long relief role and Bush did not help his case with a rough outing after being pressed into duty for Neftali Feliz. The 2010 AL Rookie of the Year was auditioning for a starting role before the Rangers decided he should remain as the closer for 2011.
My worthless prediction: I like what Oakland did to improve their offence with the acquisitions of Matsui, Josh Willingham and David DeJesus and they bolstered their bullpen with Fuentes and Grant Balfour. Along with a pretty darn good starting rotation, I think the A's will be able to hold off the Rangers to win the West.