The Florida Marlins are no more. The Fish unveiled their new look for the 2012 season as they move into their new ballpark.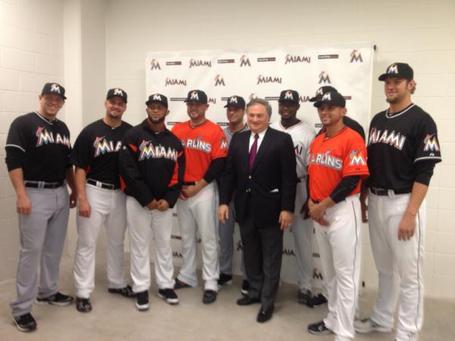 Miami Marlins players model the new black, orange, gray and white uniforms they will be wearing next season. The players in attendance were Hanley Ramirez, Josh Johnson, Ricky Nolasco, Anibal Sanchez, Gaby Sanchez, Logan Morrison, Emilio Bonifacio, former Jay John Buck and Omar Infante.
The Miami Marlins new cap logo.
The Marlins also wasted no time revamping its official website where you can check out more details of the unveiling of the team's new look.
Earlier this week, the San Diego Padres tweaked their look for 2012. From left to right are Jason Bartlett, Will Venable, Nick Hundley and Clayton Richard.
Among the changes are blue piping on the home and road uniforms, same sized lettering across the road jersey and the addition of a new blue "SD" alternate jersey.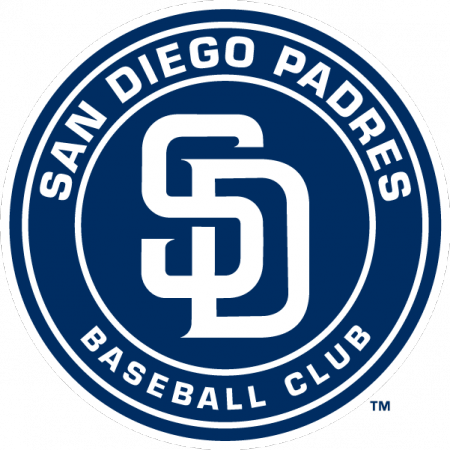 The Padres new primary logo.
---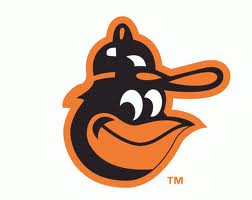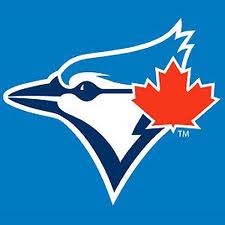 The Baltimore Orioles and your Toronto Blue Jays are up next on the new uniform watch. The O's are reportedly bringing back the cartoon bird logo on Tuesday. The Jays will show off their new look on Friday. The new font is rumoured to look like this.
---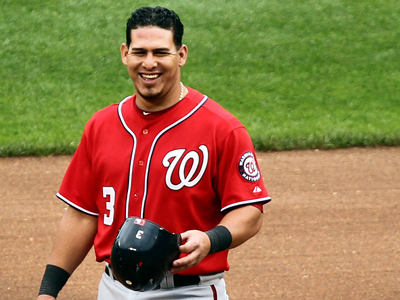 Baseball fans will get to see Wilson Ramos wear a uniform in 2012. The Washington Nationals catcher has been rescued after being kidnapped in Venezuela earlier this week.
Other talking points to consider...
Jonathan Papelbon leaves the American League East for the National League East. The former Boston closer signed a four year deal with Philadelphia.
Cardinals free agent slugger Albert Pujols is talking with the Marlins.