See how many players you can identify in these filtered photos of 2011.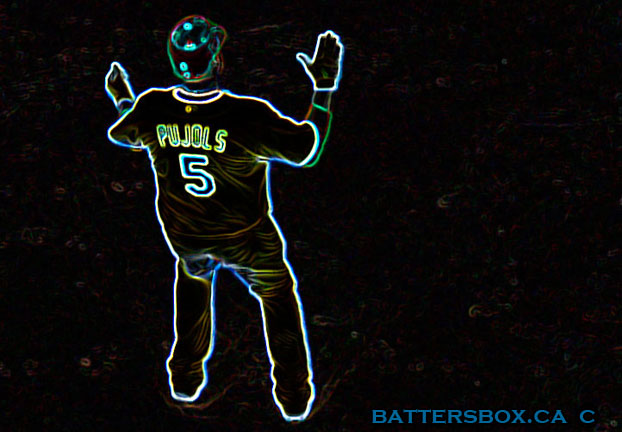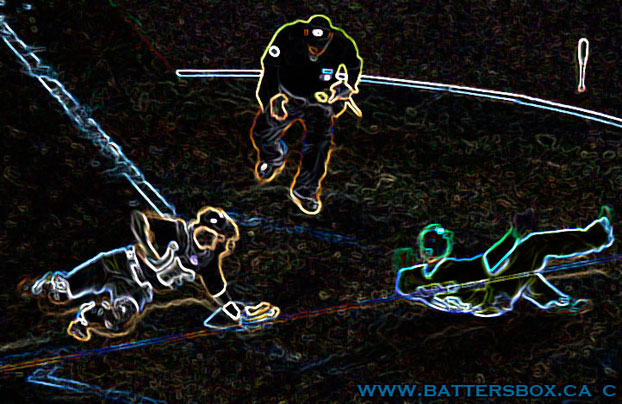 Hint - this was a game at Busch Stadium between the Cardinals and the Marlins in May.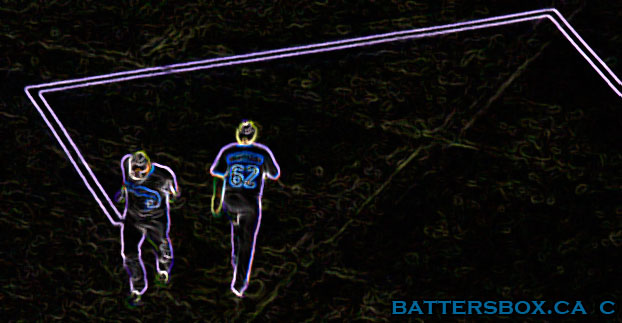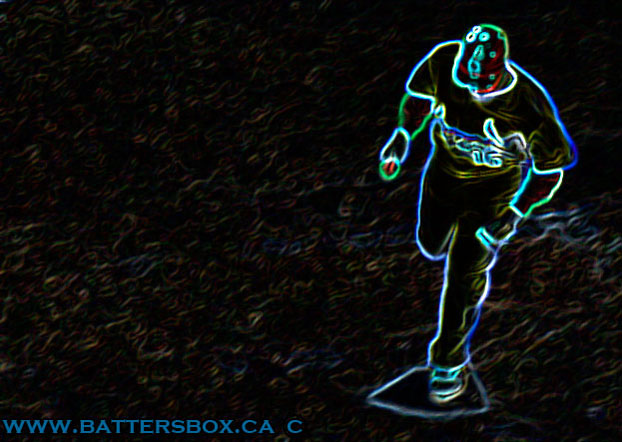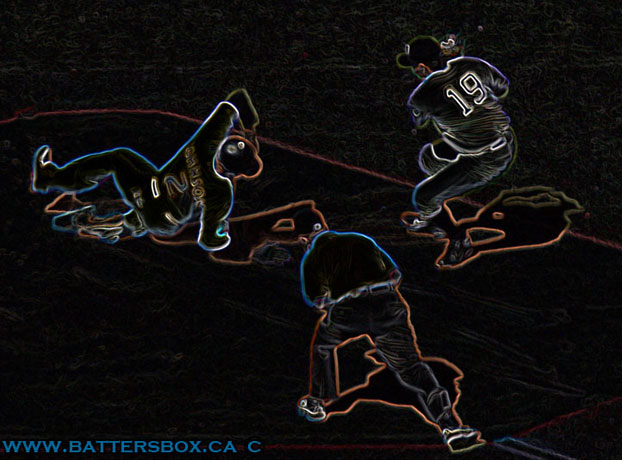 Good luck! Prize TBA. I'm open to suggestions but keep in mind, the Batter's Box budget is severely limited. Okay, non-existent! Contest closes at 11:59pm Thursday, January 12/2012. No purchase necessary. Limit one household per person.
Other disclaimers that may or may not apply...
This product is meant for educational purposes only.
Any resemblance to real persons, living or dead is purely coincidental.
Sell before date stamped on carton.
Do not purchase if seal has been tampered with.
Contents under pressure.
Void where prohibited or taxed.
Some assembly required.
List each check separately by bank number.
Batteries not included.
Some settling of contents may occur during shipping.
Use only as directed.
No other warranty expressed or implied.
Do not use while operating a motor vehicle or heavy equipment.
Postage will be paid by addressee.
Subject to CAB approval.
This is not an offer to sell securities.
Apply only to affected area.
May be too intense for some viewers.
Do not stamp.
Use other side for additional listings.
For recreational use only.
Do not disturb.
All models over 18 years of age.
If condition persists, consult your physician.
No user-serviceable parts inside.
Freshest if eaten before date on carton.
Times approximate.
Simulated picture.
No postage necessary if mailed in the United States.
Breaking seal constitutes acceptance of agreement.
For off-road use only.
As seen on TV.
One size fits all.
Many suitcases look alike.
Contains a substantial amount of non-tobacco ingredients.
Colors may, in time, fade.
We have sent the forms which seem to be right for you.
Slippery when wet.