A 3-1 night for the affiliates and it could have easily been 4-0. Two of the teams reached double digits in the run column and another made sure the opposition put up nothing but zeroes.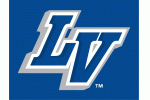 Las Vegas, NV - The 51s scored in innings two through seven with three run outbursts in the fourth and sixth. They won despite squandering a 5-1 lead when the Brewers affiliate made some noise in the fifth to the tune of five runs.
Hitting - Chris Woodward doubled twice and had a run-scoring single to drive home four runs. Adam Lind belted his first homer to right field off Mark Rogers and also doubled. David Cooper also homered but he decided to leg his out as he used to blazing speed for an inside-the-park, three-run homer. Cooper also singled and walked twice. Travis d'Arnaud had an RBI single and Mike McCoy had a sacrifice fly and a free pass. McCoy was the only one not to get a hit for the home side. Anthony Gose singled twice and walked, Danny Perales doubled and drew two walks, Adeiny Hechavarria singled and walked and Moises Sierra had a base hit and a base on balls.
Running - Hechavarria stole second, advanced to third on an error and later scored. Gose swiped second and third to push his season total to 16. McCoy pilfered second but Perales was not as fortunate. On the negative side, d'Arnaud tried to stretch his RBI single into a double but failed. Same for Woodward, who tried for a triple.
Pitching - Scott Richmond lasted four innings plus four batters and was in trouble for his entire outing after being roughed up for eight hits (one homer) and three walks while ringing up three Ks. All five runs he allowed, save for one, were all earned. All six of his outs in play, save for one, were on the ground. Bobby Korecky was nicked for an unearned run on two hits over 1 2/3 innings but struck out a pair. Jerry Gil (4-0) stranded a runner for Korecky and got the win despite giving up a solo homer and one other hit over 2 1/3 innings. He did strike out a couple of batters. Ryota Igarashi finished up with an inning of one-run ball on two hits but he struck out one.
Fielding - Perales and Gose each botched one in left and center field, respectively. The 51s did turn three double plays.
New Hampshire 6 Portland knot, not a sausage, bugger all!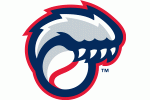 Manchester, NH - The Fisher Cats spread their six runs evenly over the third and fifth innings to give the Red Sox the Kevin Phillips Bong treatment.
Hitting - Ryan Goins singled home the only run the Fisher Cats would really need but that didn't stop Mike McDade from doubling home two more runs in the third and singling home another in the fifth as part of a three-hit performance. Brian Bocock capped the scoring with a two-run double while adding a single and a walk. Mark Sobolewski had the other New Hampshire hit. Goins drew a walk to go along with his single, Brian Van Kirk drew two bases on balls, John Tolisano drew a base on balls and Brian Jeroloman nudged the BJBBM to 7. It was a bad night for the two Brads as Brad Glenn struck out three times in a 0-for-4 night while Brad McElroy was 0-for-2 but was plunked once by Sea Dogs hurler Chris Martin. I'm sure that didn't hurt like heaven.
Running - Goins stole two bases while Bocock and Van Kirk snagged one apiece.
Pitching - Lefty Brett Cecil (2-2) and righties Danny Farquhar and Ronald Uviedo threw a dog-gone good game by combining for a no-hitter. Cecil issued just three walks and struck out eight over 5 2/3 innings for the win. Farquhar handed out just one free pass and collected a trio of Ks in 2 1/3 innings. Uviedo walked a batter but worked a scoreless ninth to thrill the Jays/Fisher Cats fans at the park and disappoint Red Sox Nation at the same time. :D
Fielding - A clean game for the Fisher Cats in terms of the error column.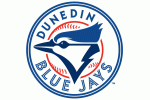 Dunedin, FL - The D-Jays sent the Marlins reeling by jumping out to an 11-0 lead before withstanding a furious two-run rally in the ninth and holding on for the win.
Hitting - Gabe Jacobo put the D-Jays in flight with his first homer of the season and added a sac fly in the second. Marcus Knecht hammered a three-run bomb, singled and also drove one home with a deep enough flyball. Ryan Schimpf knocked home a pair with a double and had a couple of singles. Kevin Nolan and Kevin Ahrens each drew bases-loaded walks and the other run scored on an error at third. Jake Marisnick doubled, singled and walked twice while Jonathan Jones tripled, singled and walked. Nolan singled and walked a couple of times. Jack Murphy had a safety and a base on balls. Kenen Bailli singled in a pinch-hit appearance for Jacobo and Jon Talley drew a walk.
Running - No running man dance moves on the basepaths.
Pitching - Wojo had the mojo as Asher Wojciechowski (2-1) scattered five hits and a walk over six scoreless frames for the victory. He struck out four and induced seven groundball outs. Shawn Griffith struck out a batter over a perfect frame and Dustin Antolin whiffed two in a scoreless inning but did give up a hit. Lefty Boomer Potts could not keep the shutout bid intact as he was victimized for two runs on two hits and a walk but did strike out a batter in finishing out the ball game.
Fielding - Schimpf air-mailed one from second but Jones cut down a runner at the plate from right field and Murphy nailed a runner trying to steal second from behind the dish.
Lake County 2 Lansing 1 (11 Innings)
Eastlake, OH - The Lugnuts were at loggerheads with the Indians affiliate before scoring the game's first run in the top of the eighth. However, Lake County tied it in the ninth before winning in extras.
Hitting - Chris Hawkins drove in the lone run with a base hit and joined Shane Opitz in the two-hit club. Jonathon Berti singled and was the only one to cross home plate. Kenny Wilson singled and laid down a bunt to push Berti into scoring position. K.C. Hobson had a hit and a walk and Kevin Pillar had the other hit. Chris Schaeffer drew two walks while Markus Brisker and Andrew Burns had one each. The Lugnuts wasted scoring opportunities with runners at second and third with one out in the ninth and runners at the corners with one gone in the 10th.
Running - Hawkins was thrown out at the plate after trying to score from second in the eighth.
Pitching - Jesse Hernandez deserved a better fate. Only four men reached base in seven innings on two hits, a walk and a hit by pitch. He retired the first seven hitters in a row and faced the minimum through three. Hernandez struck out a pair and racked up a dozen outs on the ground but all he got was a no-decision. Brandon Berl gave up a hit but worked a scoreless eighth for the hold but Eric Brown blew the save in the ninth by surrendering the tying run on a hit and two walks (one intentional). He did pitch a couple of innings and struck out three. Javier Avendano (1-3) suffered the loss on an unearned run in which he allowed a hit and a walk over one-third of an inning.
Fielding - Hobson made two errors in the 11th inning. He booted a sacrifice bunt and his throwing error two batters later allowed the winning run. Schaeffer was 0-for-1 in throwing out basestealers. On the plus side, the Lugnuts turned three double plays and Wilson threw out a runner at third from center field.
*** 3 Stars!!! ***

3. Asher Wojciechowski, Dunedin

2. David Cooper, Las Vegas



1. Brett Cecil - Danny Farquhar - Ronald Uviedo, New Hampshire
Extra Innings...
The Las Vegas Sun says Chris Woodward is not just hitting baseballs but the books as well.
The Boston Globe catches up with Koby Clemens.
The Toronto Star gets Pat Hentgen's take on some of the Jays pitching prospects.