Only one affiliate found the win column in four tries on Sunday.
Colorado Springs 5 Las Vegas 3

Yan Gomes
was flying high with a three-hit game in Colorado Springs on Sunday.
Colorado Springs, CO
- The 51s tied the game at 1-1 in the third on a run-scoring base hit by
Yan Gomes
.
Kevin Howard
came off the bench to deliver a two-out, two-run double in the ninth but he was stranded at second after
Anthony Gose
was called out on strikes to end the game and cap off an 0-for-5 game at the dish. Gomes had a three-hit performance,
Chris Woodward
doubled and
Mike McDade
was 1-for-4.
Luke Hughes
walked twice.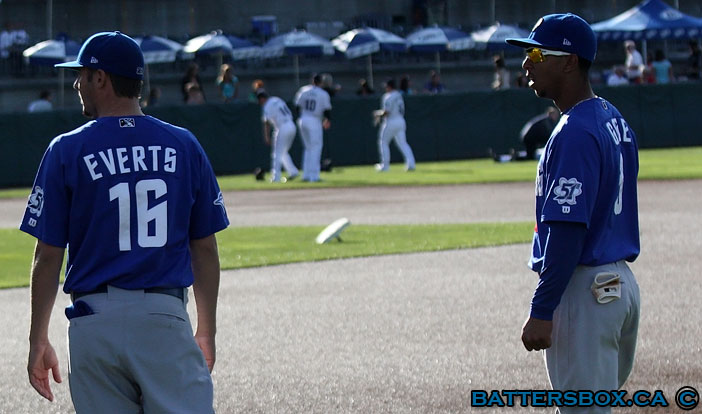 Clint Everts
threw a perfect inning Sunday in Colorado Springs but
Anthony Gose
wore the collar in five at-bats.
Shawn Hill
(9-2) ended his season on a losing note after the Rockies affiliate scored all five of its runs against him over his seven innings of work. Hill was ripped for two homers among his 10 hits and issued a walk. He did strike out three and his groundball total was 11.
Clint Everts
set down the side in order in the eighth.
New Britain 10 New Hampshire 3
New Britain, CT
-
Ryan Tepera
(7-3)was roughed up for five runs over 3.1 innings. The damage was done on five hits and four walks with two wild pitches thrown in for good measure. He struck out three and picked up four groundouts.
Joel Carreno
allowed two Tepera runners to score and a run of his own on two hits over two-thirds of an inning.
John Stilson
yielded a pair of runs on three hits (including a home run) and a walk over two frames but struck out three.
Michael Dubee
also gave up two runs over two innings by allowing two hits but he did strike out four.
The Fisher Cats managed to grab a 1-0 lead two batters into the contest when
Jake Marisnick
doubled and came in to score on a
Ryan Goins
single.
Brad Glenn
made it a 2-0 game with his 19th homer of the year in the fourth inning.
Brian Jeroloman
singled home the final run in the sixth but the Twins affiliate had seven runs on the board by that point. Marisnick, Goins,
Mark Sobolewski
and
Gabe Jacobo
all had two hits apiece and Goins also heard ball four once.
Clearwater 7 Dunedin 5 (12 Innings)
Dunedin, FL
- Dunedin ended its regular season on a losing note. The Phillies affiliate grabbed a 5-0 lead before Dunedin responded with a
Kevin Pillar
RBI single in the third inning.
Jack Murphy
belted his 10th homer in the fifth and
Amadeo Zazueta
singled home another run in the seventh. Pillar delivered his second RBI single and a wild pitch led to the tying run in the eighth. Zazueta was a home run short of the cycle.
Kenny Wilson
was 0-for-5 with a walk and stole his 14th base of the year. The rehabbing
J.P. Arencibia
had a double and a walk.
Marcus Knecht
was 0-for-5 with the golden sombrero.
Casey Lawrence
pitched the first two innings and allowed two runs on five hits while striking out two.
Scott Copeland
was a victim of some poor defence as errors by Jon Talley and Jon Berti at first base and second base led to three unearned runs. However, Copeland settled down to go four innings and scattered three hits and a walk. He induced a whopping total of 11 groundball outs.
Alan Farina
and lefty
Matt Wright
worked a scoreless inning apiece. Farina enjoyed a perfect frame while Wright allowed one hit but also got a strikeout.
Chuck Ghysels
continued the dominant relief work with two shutout frames, yielding one hit but racking up five Ks.
Brandon Kaye
(0-1) worked a three-up, three-down 11th inning but the Threshers got to him for two runs in the 12th on three hits.
Lansing 9 Lake County 2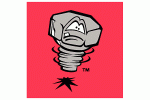 Lansing, MI
- The Lugnut offence began and ended with
Chris Schaeffer
. He erased a two-run deficit in the second inning with a bases-clearing double and belted a two-run homer in the eighth. In between,
Gustavo Pierre
tripled home a run and
Shane Opitz
brought Pierre in with a sacrifice fly as part of a two-run sixth.
Chris Peters
was 3-for-4 with a double and
Andy Fermin
had a pinch-hit double.
Anthony DeSclafani
(11-3) hurled five frames of two-run, five-hit ball. His K-BB total was 3-1 and his groundout/flyout ratio was an impressive 9-1.
Brandon Berl
managed to get through 1.1 innings unscathed despite two hits, a walk and a hit by pitch thanks in part to two strikeouts.
Ian Kadish
was perfect over 1.2 frames as he stranded two Berl runners.
Ajay Meyer
pitched a one-hit ninth.
*** 3 Stars!!! ***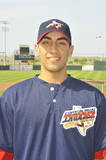 3. Amadeo Zazueta, Dunedin.
Zazueta hit .429 with two doubles, a triple and a homer in 21 at-bats.


2. Anthony DeSclafani, Lansing.
DeSclafani is 5-0 with a 3.48 earned run average over his last 10 starts.


1. Chris Schaeffer, Lansing
. Schaeffer has recorded hits in five of his last seven games.