The regular season came to a close for four of the affiliates and three of them won. The losing team has a big playoff game tonight.
Buffalo 4 Syracuse 2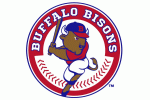 Syracuse, NY
—
Luis Jimenez
and
Jack Murphy
had a hand in the Bisons first three runs against the Nationals affiliate. Jimenez started the scoring with an RBI single to cash in a Murphy double in the first inning. Murphy's infield single and an error by the shortstop scored
Mike McCoy
, who singled and stole second in the third inning. Jimenez would score Murphy again with a sacrifice fly.
Brad Glenn
scored the Herd's final run with a home run in the fourth, his fifth of the season. Murphy, Jimenez and
Ricardo Nanita
had two-hit games. The Bisons drew no walks in this one, which is quite a surprise seeing it's the final game of the season.
Thad Weber
(8-5) wrapped up a nice season with the Bisons, pitching seven strong innings and giving up two runs (one earned) on eight hits. He walked nobody, struck out three and racked up eight outs on the ground to lower his earned run average to 2.61.
Scott Gracey
got two outs, including a strikeout, but allowed a hit and a walk.
John Stilson
stranded those runners as he picked up the final four outs for his fourth save. He yielded just one hit and struck out a pair to bring his ERA down to 2.09. He should be in the big club's bullpen picture at some point in 2014.
New Hampshire 8 Binghamton 1

Binghamton, NY
—
Marcus Stroman
(9-5) ended his 2013 minor league campaign with a bang! He pitched a two-hitter over eight innings, allowing just one run and striking out 11 while walking nobody. Eight of his 12 outs in play were on the ground and he threw 63 of 105 pitches for strikes. Stroman's ERA was brought down to 3.30. Alan Farina allowed a hit but struck out two in a scoreless ninth.
The RBI single was the weapon of choice for the Fisher Cats offence.
Jonathan Jones
knocked home the first run in the third and
Ryan Schimipf
followed with a run-scoring single in the fourth.
Kevin Nolan
singled another run home in the sixth to go along with a Schimpf sacrifice fly. The F-Cats added three more in the seventh on an
Andy Burns
RBI single and a two-run knock from Nolan. Burns and Nolan had three hits apiece while Jones had two walks to go with his base hit.
Lansing 9 West Michigan 4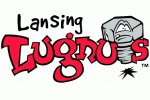 Lansing, MI
— The Lugnuts scored a touchdown and added a two-point convert in the sixth inning to erase a 4-0 deficit against the Tigers affiliate.
Kevin Patterson
started the rally with an RBI single, an error scored the second run while an RBI double by
Daniel Klein
and a run-scoring single by
Jason Leblebijian
tied the game at 4-4. Another Whitecaps error put the Lugnuts ahead before an RBI single by
Carlos Ramirez
and a two-run single by
Chris Hawkins
capped off the inning. Klein would double home the final Lansing run of the season. Klein had a three-hit afternoon and Patterson had a pair.
Jordan Leyland
was 0-for-2 but drew three walks while
Christian Lopes
earned two free passes.
Santiago Nessy
doubled once in five trips to the plate. Ramirez and Hawkins both stole a base.

Kendall Graveman
was not scored upon in his first four innings but he will want to forget his last inning of the season as four runs crossed the plate in the fifth. The four runs came on seven hits, two walks and a hit by pitch. He struck out four and eight of his 11 outs in play remained in the infield.
Ian Kadish
(5-4) finished up strong with three innings of two-hit ball with five strikeouts.
Arik Sikula
struck out the side to end his season on an up note.
Tri-City 11 Vancouver 1


Pasco, WA
— The Canadians already clinched a playoff berth so this game meant squat to them. The only thing they had to play for was trying for their 40th victory of the season.
Justin James
(1-7) got the start in this one instead of
Jeremy Gabryszwski
and gave up three runs in 3 2/3 innings. Sidearmer
Brandon Dorsett
gave up five more in just 1/3 of an inning. Lefty
Joe Spano
was nicked for two runs in one frame and
Alvido Jimenez
surrendered one more in two frames. Only
Matt Johnson
worked a shutout inning.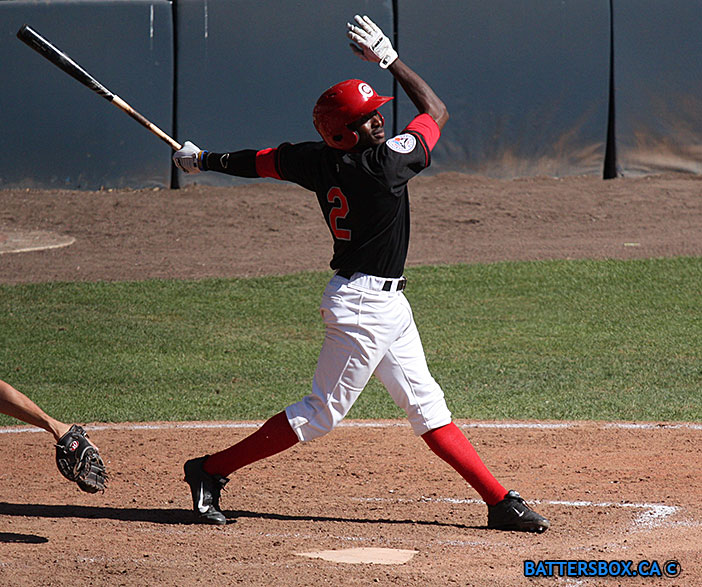 David Harris
had four hits to lift his average to .263 and stole his 6th base of the season.

David Harris
had a 4-for-5 night at the plate and stole a base while
Melvin Garcia
had two hits.
Dan Arcila
,
Christian Vazquez
,
Ian Parmley
and
Seth Conner
had the other base hits as Vancouver outhit the Rockies affiliate 10-9.
Shaun Valeriote
drew a walk but
Matt Hitt
came up empty, whiffing three times in five plate appearances. He finished the season 1-for-30 to give him a batting average of .033.
Boxscores
*** 3 Stars!!! ***

3. David Harris, Vancouver

2. Thad Weber, Buffalo

1. Marcus Stroman, New Hampshire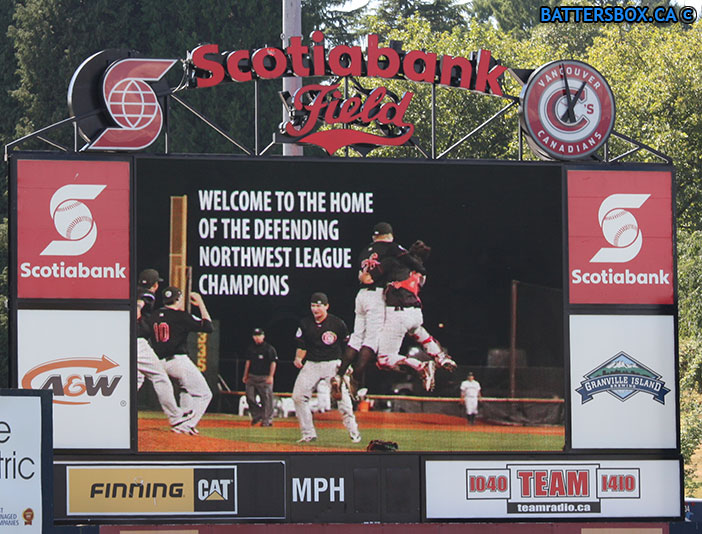 Playoffs!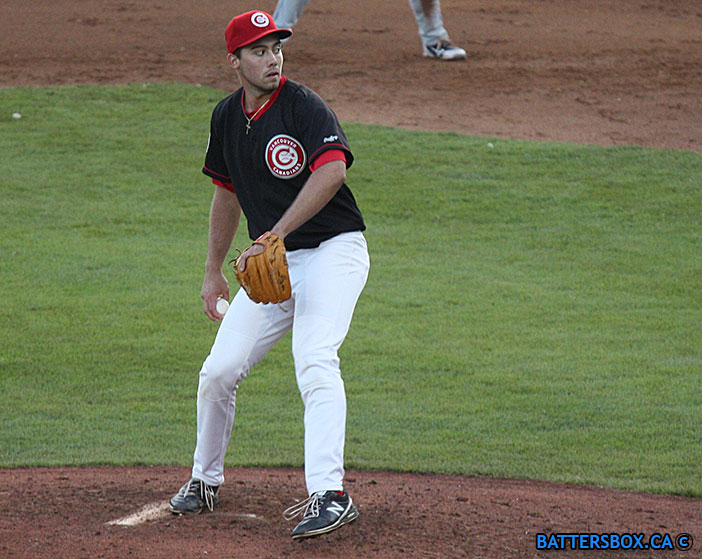 Ladner, BC's
Tom Robson
gets the ball tonight for Vancouver as they host Everett in Game 1 of their playoff series.
Tuesday's Probable Starters...
Dunedin
—
Austin Bibens-Dirkx
(9-5, 2.85) @ Dayton, 7:05 pm ET.
Vancouver
—
Tom Robson
(3-0, 0.94) vs. Everett, 10:05 pm ET.