The Vancouver Canadians evened the Northwest League Finals at one game apiece after beating the Boise Hawks in Game 2 at Nat Bailey Stadium Sunday afternoon.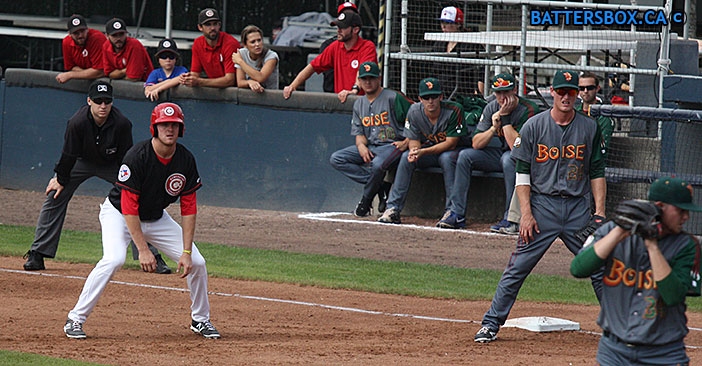 Mitch Nay
takes a lead from first base after his RBI single in the first inning scored
Chaz Frank
with the game's first run.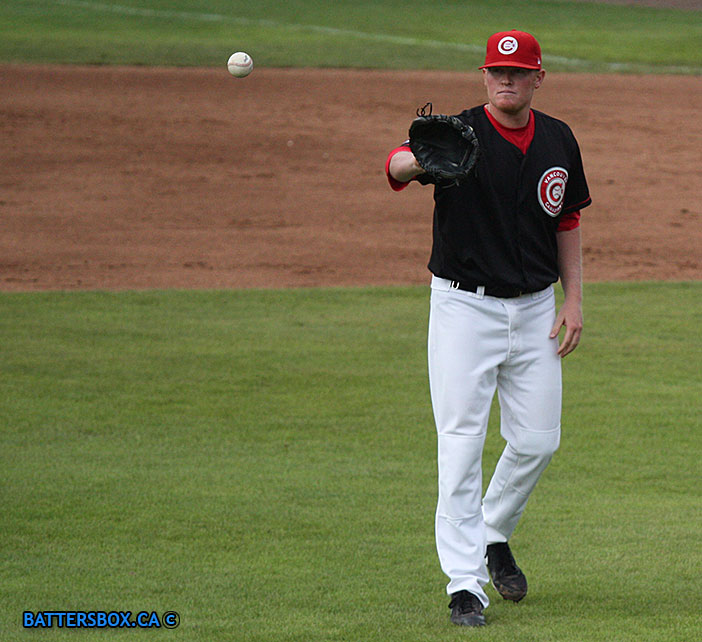 C's starter
Kyle Anderson
survived a bases-loaded, one-out jam in the fourth inning and surrendered just one run over five innings.
Kevin Encarnacion
, no relation to Edwin, argues with the first base umpire after he was picked off by Anderson to end the fifth inning.
Bill Buckner
, Boise's hitting coach, tries to restrain Encarnacion, who was ejected.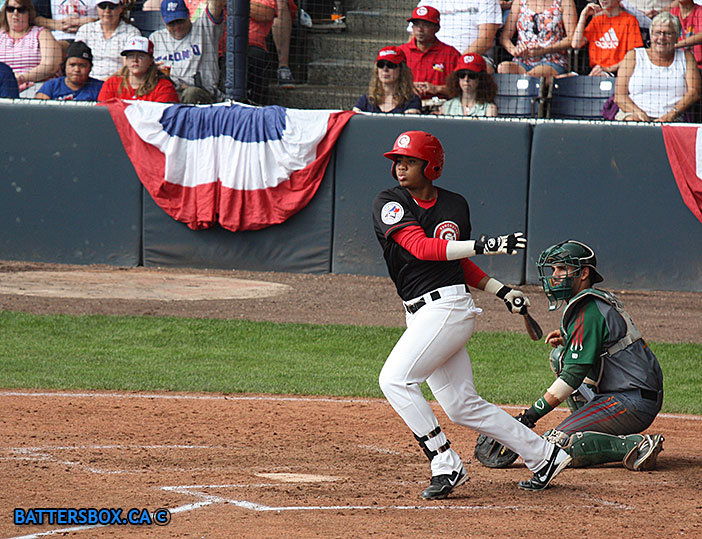 Dawel Lugo
punches a single to left field in the sixth inning.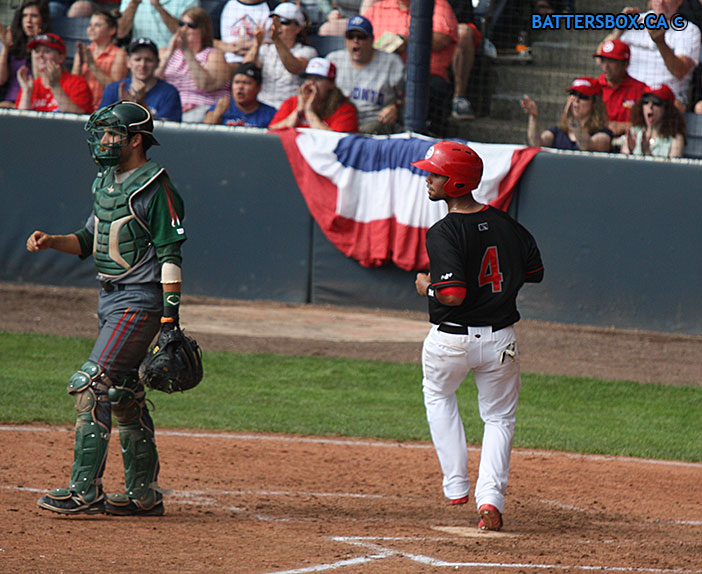 Lugo's hit scored
Andy Fermin
with the go-ahead run.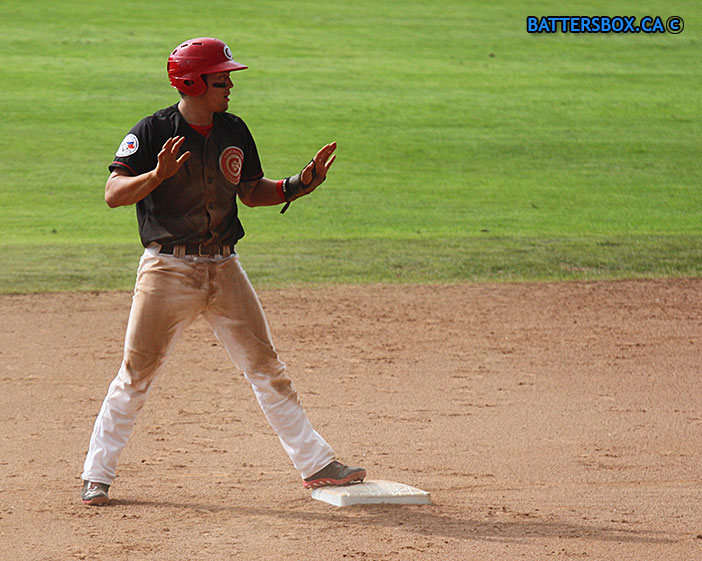 Justin Atkinson
started off the seventh inning with a infield single before stealing second base.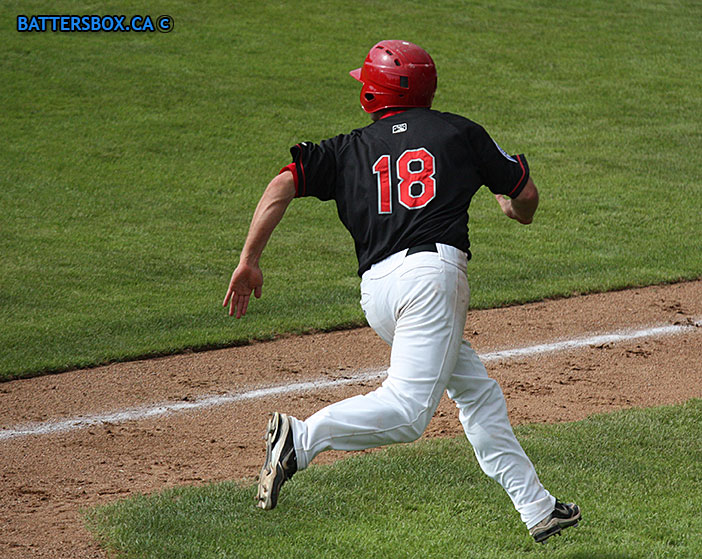 Chaz Frank
kept the seventh inning alive with a two-out walk and flies around third base.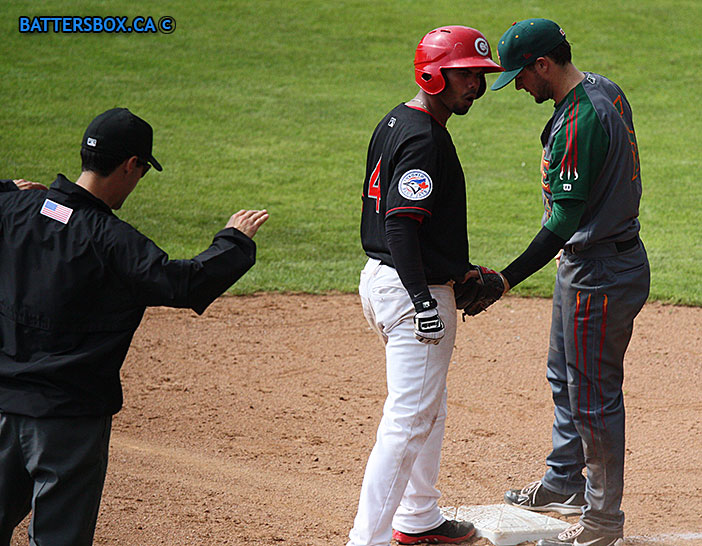 Andy Fermin
tripled to right field to score Atkinson and Frank to give the C's a 4-1 lead.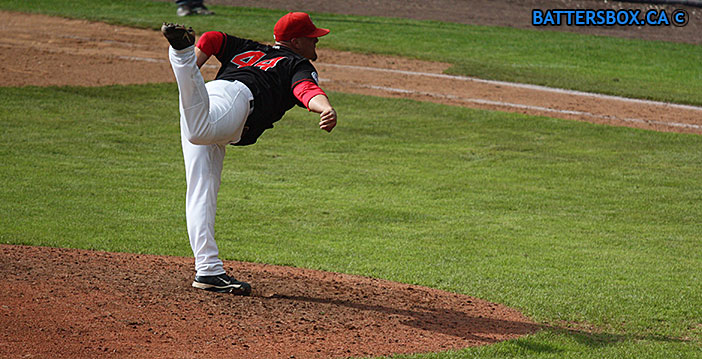 Chuck Ghysels
came on in relief with one out and one on in the eighth after the Hawks scored a run. Ghysels would load up the bases with a pair of walks but he got a pair of strikeouts to end the threat.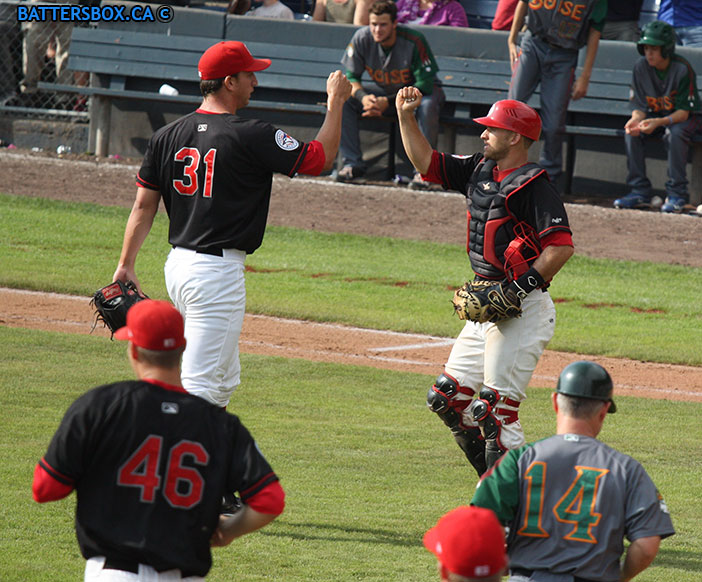 Southpaw
Scott Silverstein
gave up a leadoff single in the ninth but retired the side with a pair of strikeouts to save the victory for fellow lefty
Matt Dermody
(#46). Catcher
Mike Reeves
gets ready to greet Silverstein and celebrate a 4-2 win over Boise.
Game 3 of the Northwest League final goes tonight at The Nat.
Tom Robson
gets the start for Vancouver at 7:05 pm Pacific Time.