The Toronto Blue Jays and New Hampshire Fisher Cats have
agreed to extend
its Player Development Contract through the 2016 season. That makes it three affiliates that have deals in place for 2016 after Buffalo and Vancouver signed two-year extensions.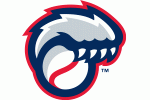 The Fisher Cats have won two Eastern League titles since becoming a Blue Jays affiliate in 2004.
The Jays may have been holding out hope that Ottawa would become their Double-A destination but the city
refused a bid
by Mandalay Baseball for a 20-year lease and $40 million in upgrades to Ottawa Stadium. Instead, the city has opted for
less expensive upgrades
to the stadium for an independent team in the Can-Am League that is expected to begin play in 2015. Ottawa did have a team in that league in 2008 known as the Rapidz but went bankrupt and did not return for a second season.
The only two teams the Jays have yet to extend their minor league deals with are the Lansing Lugnuts and the Bluefield Blue Jays. Those agreements expire after next season.
Are you happy the Jays are still with the FIsher Cats even if they're located in the heart of "you know where" country? Are you disappointed that the Jays will not have a second Canadian affiliate to join Vancouver? The ballpark in Manchester is nice but I am disappointed there will not be an affiliated team in the Nation's Capital any time soon. Bauxite Nation, the floor is yours!