The Toronto Blue Jays will have a new member of the rotation to start this series against the two-time defending AL West Champion Athletics at the Dome. Say hello to
Liam Hendriks
, called up from the Bisons, and goodbye to
Esmil Antonio
, who has been designated for assignment.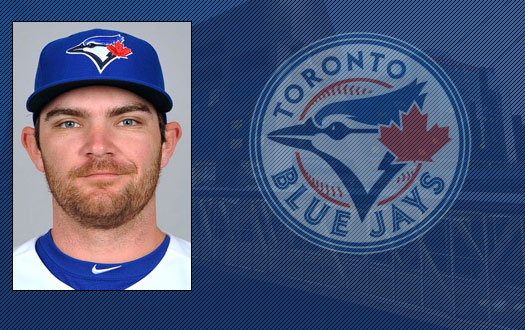 Liam Hendriks
earned the call to Baseball North after posting a 5-0 record with a 1.48 earned run average, walking just three hitters in 48.2 innings at Triple-A Buffalo. BlueJays.com says Hendriks will wear #34,
Dave Stewart
's old number. However, first base coach
Tim Leiper
currently wears #34 so we'll see what happens there. Ooh, the intrigue!
The Oakland A's lead not only the AL West but all of major league baseball with a 30-17 record, giving them a 3-1/2 game cushion over the Los Angeles Angels. The Jays are 26-22, one game ahead of the Yankees and 1-1/2 games up on Baltimore in the AL East. All three teams are even in the loss column with 22.

Series Schedule & Probable Starters...
Friday at 7:07 pm ET - LHP
Scott Kazmir
(5-1, 2.39) vs. RHP
Liam Hendriks
(NR).
Saturday at 1:07 pm ET - RHP
Jesse Chavez
(4-1, 2.54) vs. RHP
R.A. Dickey
(4-4, 4.20).
Sunday at 1:07 pm ET - LHP
Drew Pomeranz
(4-1, 0.94) vs LHP
J.A. Happ
(3-1, 4.37).
Tonight's lineup
- Reyes SS, Cabrera LF, Bautista RF, Encarnacion 1B, Lawrie 3B, Navarro DH, Tolleson 2B, Kratz C, Pillar CF.
The pitching matchups are favourable for the visitors so avoiding a sweep would be a moral victory! But that's why they play the games. If anything else, the roof is expected to finally open!