Rounds 11-40 of the 2014 MLB Draft.
Blue Jays Selections & Scouting Reports...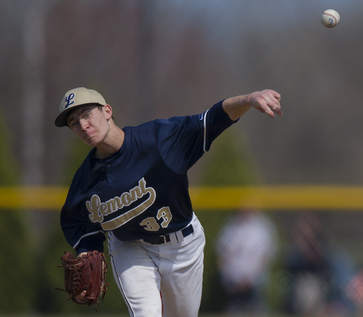 R11 #324 - Jake Latz LHP, Lemont HS (Illinois) 6-2,185 04/08/1996. Low 90's fastball, curveball and improving circle changeup according to this story. MLB.com scouting video.

R12 #354 - Tanner Houck RHP, Collinsville HS (Illinois) 6-5, 215 06/29/1996. From MLB.com - Some scouts look at his frame and high-effort delivery and see Max Scherzer, while others point to his long arm action and the high elbow in his mechanics and see Justin Masterson. Houck already touches 93 mph and works at 89-92 with his fastball, which figures to gain velocity as he gets stronger. His heater is also notable for its heavy sink and also features some armside run at times. Both of his secondary pitches show promise. He sells his deceptive split-changeup with fastball arm speed, though he doesn't need to use it often against high schoolers, and he shows some aptitude for spinning a slider. He's committed to Missouri, which is where Scherzer blossomed into a first-round selection. Scouting video.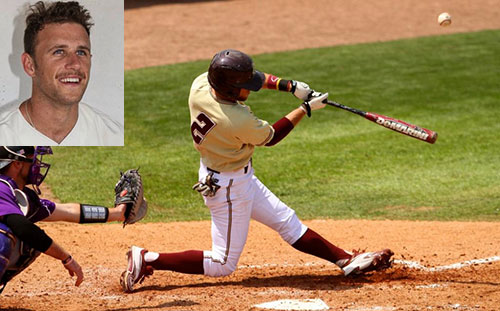 R13 #384 - Gunnar Heidt 2B College of South Charleston (South Carolina) 5-11 195 09/12/1992 - Heidt shook off a subpar summer in the Cape Cod League to post a strong junior season. It ended prematurely when he injured his hand in late April. While Heidt doesn't have a true carrying tool, the right-handed hitter does a little bit of everything and offers versatility, as well. He'll be more of a second baseman than a shortstop at the upper levels of pro ball, and he could become a super utilityman also capable of playing on the outfield corners. Heidt has more strength and bat speed than most middle infielders, and his ability to barrel balls should translate into decent batting averages with gap power. He's a solid runner whose range and arm strength are decent on the left side of the infield. Scouting video.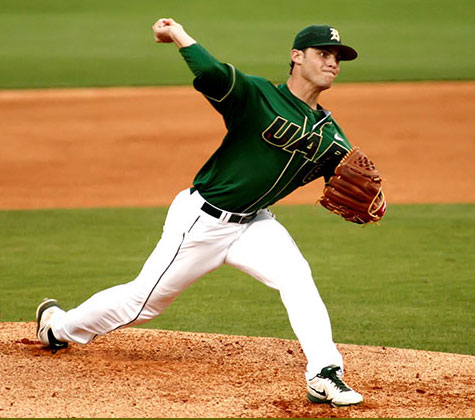 R14 #414 Chase Mallard RHP Alabama-Birmingham 6-2, 185 11/22/1991.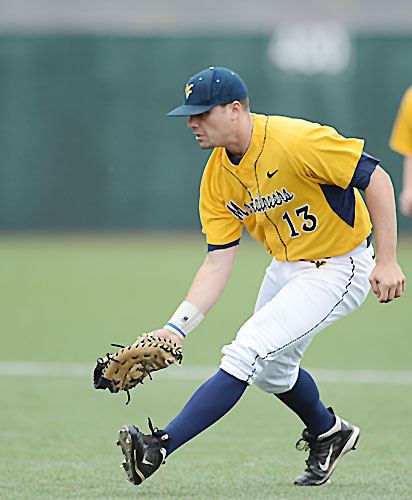 R15 #444 Ryan McBroom 1B West Virginia 6-3, 240 04/09/1992.

R16 #474 Michael Papierski C, Lemont HS (Illinois) 6-3, 195 02/26/1996.

R17 #504 Quinn Carpenter RHP, Iowa Western CC, 6-4 195 03/20/1994.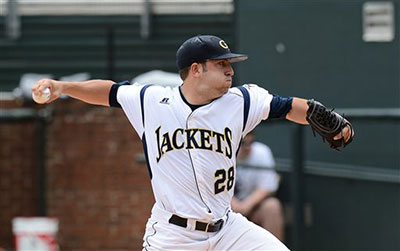 R18 #534 Dusty Isaacs RHP, Georgia Tech, 6-1 190, 08/07/1991 - Isaacs pitched in the rotation and the bullpen during his four years at Georgia Tech, but he was much more effective as a reliever. He filled a bullpen-ace type role this spring, appearing in 29 games, often for more than one inning. Isaacs throws his fastball in the low-90s with good tailing action. He has learned to pitch off his fastball and does a good job of working it in on the hands of hitters. Isaacs' slider is inconsistent, but it is a solid offering at its best. He is likely to remain in the bullpen as a professional because his changeup lags behind his other two offerings and he has fringy control.

R19 #564 Cliff Brantley CF, Adelphi (New York), 5-9 170, 09/15/1992.

R20 #594 Aaron Attaway SS, Western Carolina, 5-8 170, 03/06/1992.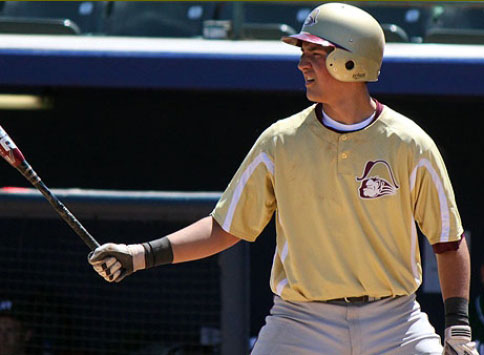 R21 #624 Drew Lugbauer C, Arlington HS (New York) 6-3 220, 08/23/1996. MLB.com scouting video.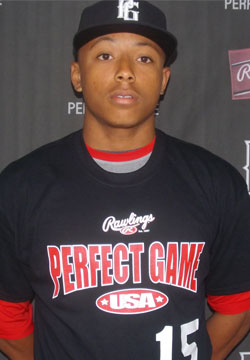 R22 #654 Todd Isaacs CF, American Heritage School (Florida) 5-11 175, 05/22/1996. MLB.com scouting video.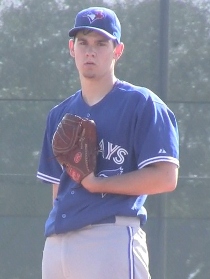 R23 #684 Zachery Pop RHP, Notre Dame Catholic Secondary School (Brampton, Ontario) 6-4 225 09/20/1996. MLB.com scouting video.
R24 #714 Conor Fisk RHP, Southern Mississippi, 6-2 230, 04/04/1992.
R25 #744 Rob Winemiller RHP, Case Western Reserve University (OH), 6-1 195 09/28/1992.
R26 #774 Bobby Wheatley LHP, USC, 6-5 225 05/12/1992.
R27 #804 Owen Taylor 1B, Grand Junction HS (Colorado), 6-2 200, 06/09/1995.
R28 #834 Chris Carlson CF, Cal Poly Ponoma, 5-10 185 04/29/1991.
R29 #864 Chris Murphy RHP, Billerica Memorial HS (Massachusetts) 6-4 260 02/11/1996.
R30 #894 Kevin Garcia C, Loyola Marymount (California) 5-10 190 09/17/1992.
R31 #924 Dave Pepe 2B, Pace University (New York), 5-9 170 10/15/1991.
R32 #954 J.T. Autrey RHP, Lamar University (Texas), 6-5 225 05/12/1992.
R33 #984 Chase Wellbrock RHP, Houston, 5-10 200 01/06/1992.
R34 #1014 Brandon Hinkle LHP, Delaware, 5-11 180 11/15/1990.
R35 #1044 Joey Aquino RHP, San Diego Christian College, 6-0 195 08/13/1990.
R36 #1074 Yan Rivera SS, Colegio Catolico Notre Dame HS (Puerto Rico) 5-10 146. MLB.com scouting video.
R37 #1104 Michael Kraft LHP, Texas-San Antonio, 5-11 175 09/03/1991.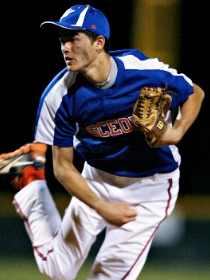 R38 #1134 Keith Weisenberg RHP, Osceola HS (Florida), 6-5 195 12/06/1995 - It's rare for a top high school right-hander out of Florida to be described as projectable, but it's a label that fits Weisenberg well. He has already seen his velocity jump in the past year, and scouts think he can make more gains, thanks to his long, lanky frame. Weisenberg's fastball now sits in the low 90s and can touch 95 mph, with good life. He has also made strides with his slider and shows an improving feel for his changeup. He repeats his easy delivery well and throws a lot of strikes as a result. Weisenberg earns praise for his makeup and intelligence. MLB.com scouting video.
R39 #1164 James Lynch RF, Pima CC (Arizona) 6-2 195 04/05/1992.
R40 #1194 Trent Miller OF, Middle Tennessee State, 6-1 215 08/05/1991.
All Blue Jays picks can be found here.