The affiliates won four and lost four on Monday.  A pair of one-run losses were the lowlights. A doubleheader sweep and slugfest were the highlights. Lansing had the night off.
 Rochester 4 Buffalo 3

Rochester, NY
- The Red Wings rocked
Randy Wolf
(9-2, 2.58) for a couple of home runs and fought back from a 3-1 deficit to win this one. The Twins affiliate scored four times on seven hits against Wolf, who struck out seven over seven frames.
Aaron Loup
pitched a one-hit eighth and struck out a pair.
Jon Berti
tied the game at 1-1 for the Herd with an RBI groundout in the third. Their other two runs came in the fourth when
Josh Thole
drew a bases-loaded walk and
Jonathan Diaz
lifted a sacrifice fly. Diaz was 3-for-3 and
Alex Hassan
had a double and two singles. Berti,
Ty Kelly
,
Andy Burns
,
Chris Heisey
and
Munenori Kawasaki
all had base hits.
Dalton Pompey
was 0-for-4.


Reading 8 New Hampshire 1

Reading, PA
-
Taylor Cole
(5-10, 4.58) tapped out against the Phillies affiliate by giving up five runs over five frames on five hits, three walks and a hit by pitch. His strikeout and groundout totals were five.
Cory Burns
walked just one batter and struck out two over two scoreless innings.
Gregory Infante
gave up three runs on five hits and a walk in the eighth but racked up a pair of K's.
Ryan Schimpf
has found his home run swing as he sent one over the fence in the seventh inning for the fourth game in a row. He now has 17 bombs on the season.
Dwight Smith Jr.
doubled while
Kevin Nolan
,
Melky Mesa
and
Jorge Flores
put one in the hit column.
Emilio Guerrero
drew the only Fisher Cat walk.
Roemon Fields
was 0-for-4 while
Derrick Chung
and
K.C. Hobson
were 0-for-3.

Clearwater 6 Dunedin 3

Dunedin, FL
- The Phillies affiliate got to
Conor Fisk
(0-2, 7.20) for three runs in the second but he stuck it out for five innings. He gave up a home run but one of the runs was unearned. Fisk allowed just four hits and struck out six.
Brad Allen
was bopped for a couple of runs on five hits and a hit by pitch over 2-2/3 innings but struck out a batter.
Arik Sikula
surrendered another run on two hits and a walk but whiffed one in the ninth.
All three Dunedin runs were scored in the eighth on back-to-back doubles by
Matt Dean
and
Andy Fermin
, whose extra-base knock scored two.
Anthony Alford
had a 3-for-4 night at the top of the order as well as a walk and a stolen base.
Derrick Loveless
had the only other hit and also had a couple of walks.
L.B. Dantzler
and
Jason Leblebijian
heard ball four once with Dantzler getting hit by a pitch and Leblebijian stealing a base.
Dickie Joe Thon
,
Boomer Collins
and
Jorge Saez
were a combined 0-for-11 at the bottom of the order with Saez getting plunked.
Vancouver 7 Tri-City 3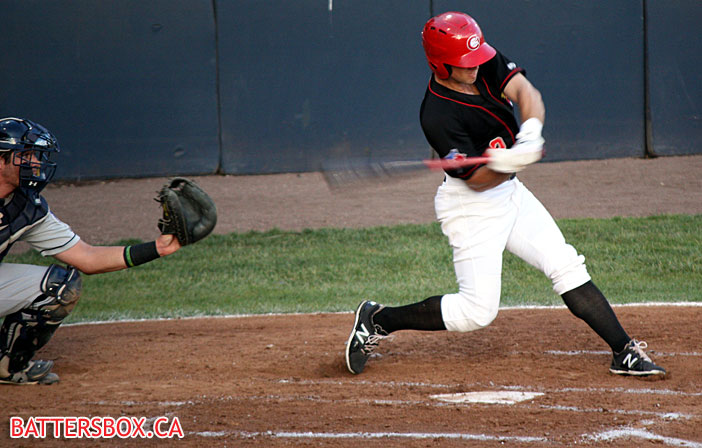 Gunnar Heidt
got Vancouver going with a solo home run to left field in the second inning.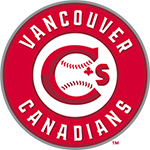 Vancouver, BC
- A four-run third helped the C's snap a 1-1 tie and take the opener of this three-game set against the Padres affiliate.
Justin Atkinson
hit a tie-breaking two-run double while
Sean Hurley
and
Gunnar Heidt
followed with RBI singles. Heidt got Vancouver on the board in the second with his first home run of the season to left field. An
Earl Burl III
infield single and a throwing error at second plated two more runs in the fifth. Atkinson, Hurley and Heidt had two hits apiece with Hurley drawing a walk. Burl also got aboard three times with a hit and two walks.
Carl Wise
and
Kevin Garcia
had one-hit, one-walk performances.
Ryan Metzler
had a hit while
Andrew Guillotte
and
J.C. Cardenas
both drew a base on balls.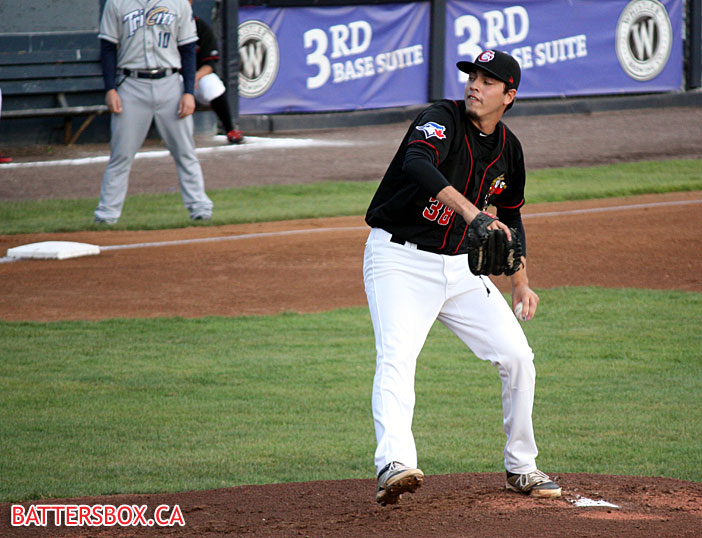 Tayler Saucedo
won his second straight start at home Monday.
Tayler Saucedo
(2-1, 1.74) made it through five innings and kept the Dust Devils down to a single run despite six hits and two walks. The lefty struck out six and split his six outs in play evenly on the ground and in the air.
Turner Lee
tossed three shutout innings of one-hit ball, striking out a pair.
Daniel Young
, the third lefty of the night, gave up a two-run homer among three hits in the ninth but struck out one and induced a 6-3 double play to end the game.


Bristol 2 Bluefield 1

Bluefield, WV
- The Blue Jays grabbed a 1-0 lead on a
Freddy Rodriguez
home run in the third but the Pirates got to
Geno Encina
(0-2, 4.18) for two runs in the sixth to get the victory. Encina pitched 5-2/3 innings, giving up the two runs on two hits and two walks while striking out four. Encina retired 15 of 16 before the fateful sixth.
Dan Lietz
was charged with the blown save by only stranding one of three runners. He allowed just one hit and struck out one over 2-1/3 innings.
Alberto Guzman
gave up a hit but struck out two in a scoreless frame.
Rodriguez and
Deiferson Barreto
both had two-hit games while
Juan Tejada
had the other base knock. Barreto stole a pair of bases and Tejada swiped one.
Yeltsin Gudino
,
Christian Williams
and
D.J. McKnight
were a combined 0-for-12 while
Gabriel Clark
,
Jacob Anderson
and
Matt Morgan
were 0-for-9 collectively. Morgan also committed his 20th passed ball of the season.


GCL Blue Jays 6 GCL Tigers 5 (Game 1 - 24 Innings!)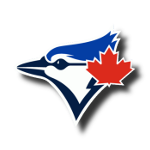 Dunedin, FL
- The Jays were obviously not going to lose this one, no matter what! From a game that began July 16, the Tigers took one-run leads in the 21st and 23rd innings, only to see the Jays battle back to tie it each time. The game picked up again in the bottom of the 23rd with one out and
Lance Jones
on base with a one-out walk.
Jake Thomas
followed with a free pass of his own before
Bryan Lizardo
came through with a two-out single to score Jones with the tying run. In the 24th,
Javier Hernandez
and
Juandy Mendoza
got aboard on leadoff plunks.
Reggie Pruitt
got aboard on a bunt to load up the bases.
Kalik May
and
Lance Jones
could not play the hero with back-to-back whiffs but an error by the Tigers left fielder on a fly ball by Thomas plated Hernandez with the winning run. Of course!
Jones had three hits, two walks and a stolen base and Mendoza got on base five times with a hit, a hit by pitch and three walks. Hernandez had two hits, a walk and a plunk.
Nash Knight
and
Jake Thomas
had a hit and three walks apiece and Lizardo had one hit and two bases on balls. Pruitt singled and walked twice and
Levi Scott
heard ball four three times.
Cliff Brantley
was 0-for-8 with a walk and Miguel Almonte was 0-for-5.
Jesus Severino
was 0-for-1. The Jays drew 20 walks but whiffed 36 times. The K leaders were Lizardo with six and Pruitt and Knight with five. That's a lot of air conditioning!
Luis Sanchez
started this one and surrendered two runs on 10 hits over six innings and striking out two.
Griffin Glaude
blew the save by giving up a run on four hits over three frames with one whiff.
Mike Estevez
pitched two scoreless frames of one-hit ball with one strikeout and
Gunner Eastman
tamed the Tigers for four more frames with three K's to offset two hits, a walk and a plunk.
Nate Abel
went the next six innings and was nicked for an unearned run on a hit and a walk while getting three strikeouts.
Kelyn Jose
gave up a run on three hits and two walks over two frames while whiffing one.
Juan Nunez
(1-0) got the win with a scoreless frame that included a walk and a strikeout.
GCL Blue Jays 3 GCL Tigers 1 (Game 2 - 7 Innings)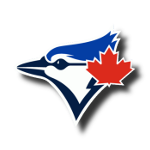 Lakeland, FL
- The Blue Jays finished off the doubleheader sweep thanks to a
Danny Jansen
three-run bomb to score a
Lance Jones
single and a
Jake Thomas
walk in the first. Jones also had two walks and a stolen base. Jansen added a walk to reach base twice as did
Edward Olivares
, who had a base hit and a base on balls.
Reggie Pruitt
,
Levi Scott
,
Jesus Severino
,
Bryan Lizardo
and
Juandy Mendoza
were all 0-for-3. Severino whiffing three times. Severino whiffed three times and Scott went down on strikes twice.
Osman Gutierrez
(3-3, 5.45) gave up a solo home run among four hits but struck out seven with no walks over six frames. He added four groundball outs to give him a Game Score of 67.
Mike Estevez
struck out one in the seventh for his sixth save of the year.
DSL Blue Jays 15 DSL Padres 11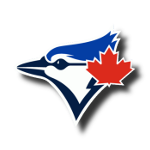 Boca Chica, DR
- The Jays scored in six different innings to hold off a furious ninth-inning rally by the Friars.
Francisco Rodriguez
put the Jays in flight with a three-run home run in the first and went deep again for another three-run shot in the second inning, giving him nine on the season.
Norberto Obeso
plated the first two runs of the second with a single.
Sterling Guzman
had an RBI single for the lone run in the third but scored three more times in the fifth to go over double digits.
Yorman Rodriguez
walked with the bases loaded before a Francisco Rodriguez double play grounder and a wild pitch scored two more runs. Yorman Rodriguez lifted a sacrifice fly to score an Obeso triple in the seventh. The Jays added two more runs in the ninth on throwing errors. Francisco Rodriguez and
Kevin Vicuna
had three-hit days with F-Rod also drawing a walk. Y-Rod got aboard four times on a hit, two walks and a hit by pitch. However, the on-base leader was Obeso, who was on base-o (swidt!) five times with two hits and three walks. Guzman had two hits and a walk.
Antony Fuentes
singled, walked twice and stole a base.
Manuel Herazo
had the other hit.
Sam Buelens
and
Jesus Navarro
drew walks but
Enmanuel Moreta
and
Anderson Green
came up empty in their lone at-bats.
Juan Meza
got the start but only got through two innings as he was mashed for five runs on six hits with striking out and walking three.
Ruben "Ace" Ventura
(2-0) only stranded one of three inherited runners but delivered three shutout innings, only walking one while striking out six.
Dany Jimenez
also struck out six but he was dinged for four runs on three hits and a walk over 3-2/3 innings.
Wilton Mueses
allowed both of his inherited runners to score, walking three and giving up two runs without getting an out.
Jose Acosta
walked two batters without retiring anyone either, leading to two inherited runs to score. It was up to
Orlando Pascual
to get the final out and leave the bases loaded to earn the save.
Monday's Linescores
*** 3 Stars!!! ***

3. Tayler Saucedo, Vancouver

2. Osman Gutierrez, GCL Blue Jays

1. Francisco Rodriguez, DSL Blue Jays
Tuesday's Schedule / Probable Starters
GCL Tigers @
GCL Blue Jays
(DH), 10:00 am ET - TBA / TBA (Game 2 scheduled to be played in Lakeland)
DSL Padres @
DSL Blue Jays
, 10:30 am ET - TBA
Clearwater @
Dunedin
, 6:30 pm ET -
Sean Reid-Foley
(1-5, 5.23)
Bluefield
@ Bristol, 7:00 pm ET - TBA
Buffalo
@ Rochester, 7:05 pm ET -
Jeff Francis
(5-1, 1.54)
New Hampshire
@ Reading, 7:05 pm ET -
Conner Greene
, (1-0, 0.00)
Lake County @
Lansing
, 7:05 pm ET -
Jon Wandling
(0-0, 9.00)
Tri-City @
Vancouver
, 10:05 pm ET -
Francisco Rios
(2-5, 3.80)
Extra Innings