The affiliates won just once in five tries Thursday.
Scranton/Wilkes-Barre 12 Buffalo 2
Moosic, PA
-
Andrew Albers
(2-11, 5.74) was annihilated by the Yankees affiliate for a three-run homer, giving up seven runs in total on 10 hits and a walk in four innings. He only struck out one but managed to get six groundball outs.
John Anderson
was also ambushed by the long-ball, surrendering a two-run shot among his three runs on four hits. He plunked a batter but he whiffed a pair.
Colt Hynes
was hunted down for a pair of runs on four hits and a walk but also had two K's.
Greg Burke
worked a one-hit eighth with a strikeout.
Jon Berti
had an RBI single in the fourth and
Alex Hassan
had a sacrifice fly in the fifth to bring in both Buffalo runs.
Ty Kelly
had a 5-for-5 night and threw out a runner at third base from left field but a whole lot of good that did!
Matt Hague
and
Andy Burns
had two hits apiece while Berti earned a base on balls to get on twice.
Danny Dorn
had the other hit.
Melky Mesa
was 0-for-5 while
Sean Ochinko
and
Jonathan Diaz
were 0-for-4.
New Hampshire 4 Portland 3

Manchester, NH
- A pair of fielder's choices by
K.C. Hobson
and
Jorge Flores
in the first inning gave the Fisher Cats a lead they would never relinquish.
Kevin Nolan
brought in a
Dwight Smith Jr.
double with a base hit in the third and a Hobson double was delivered home by a
Shane Opitz
single in the sixth. Smith had three hits while
Roemon Fields
had a single and a walk.
Matt Newman
also had a base hit. Both Fields and Newman contributed outfield assists on an 8-6-5 play at third and a 9-6-5 at second. Flores and
Derrick Chung
drew a walk but
Martin Medina
struck out three times in four at-bats.
Conner Greene
(3-1, 4.68) finished up his season on a decent note. Despite walking three and whiffing two, he gave up a run on five hits over six innings with six of his 11 outs in play taken care of by his infielders.
Gregory Infante
did not get anybody out as he was charged with a pair of runs on a hit and three walks.
Cory Burns
allowed just one of three inherited runners to cross the plate, striking out one to get out of the seventh.
Blake McFarland
finished up with two innings of one-hit ball to nail down his 15th save.
Clearwater 9 Dunedin 8
Dunedin, FL
- The D-Jays bounced back from a 4-0 deficit to tie the game at 5-5 before the Phillies put this one way.
Alonzo Gonzalez
was gonged for five runs in total. One of the eight hits he allowed was a home run. His K/BB total was 2-2 and his GO/FO numbers were 6-2.
Brad Allen
(1-5) gave up the winning run on two hits and two walks but struck out two in three innings.
Luis Santos
surrendered a run on two hits and a walk with one strikeout.
Brady Dragmire
was bombed for two more runs on three hits in his one inning of work.
A two-run homer by
Anthony Alford
got Dunedin on the board in the third inning. They got three more runs in the fifth on an
L.B. Dantzler
RBI single and a two-run dinger by
Matt Dean
.
Jorge Saez
went deep to lead off the ninth and
Andy Fermin
had a two-run single but Fermin and
Derrick Loveless
were on base when
Aaron Attaway
struck out to end the game to cap off a 0-for-4 night. Dean also had a double as part of a two-hit, one-walk performance. Alford and
Dickie Joe Thon
also had two-hit games with Thon swiping a base. Fermin and Loveless both had base hits and a base on balls while Saez took one for the team.
Ian Parmley
had the other hit.
Great Lakes 6 Lansing 4
Lansing, MI
- Another four-run first inning for the opposition and another comeback that was eventually all for naught. The Dodgers affiliate homered twice and scored five times off
Starlyn Suriel
(8-8, 4.16) on eight hits and a walk in 3-2/3 innings. He struck out four and got three of his four outs in play on the ground.
Colton Turner
stranded his lone inherited runner but was charged with a run of his own on three hits over 2-1/3 innings that included one strikeout.
Phil Kish
kept the Loons bats at bay with three shutout innings and three strikeouts to offset a hit and a walk.
The Lugnuts responded to the Loons' four-run first with four of their own in their half of the first.
Ryan McBroom
got the home side's first run with an RBI single. A
David Harris
sac fly and an error in right field led to the other three runs. The Lugnuts did not score again until the ninth when a
Chris Carlson
triple cashed in a double by
Austin Davis
with two outs but
Richard Urena
flied out to end a 0-for-5 night. Carlson had three hits and an outfield assist to get a runner out a home from left field. Davis had two hits while
Jason Leblebijian
and
David Harris
also had base knocks.
D.J. Davis
and
Alex Maldonado
both worked the count to ball four.
Michael De La Cruz
was 0-for-4.
Tri-City 2 Vancouver 1
Pasco, WA
- The Canadians ended their road portion of the schedule with a loss and a three-game sweep against the Padres affiliate. They took a 1-0 lead when
Rodrigo Orozco
, called up from Bluefield, drew a bases-loaded walk in the third inning to score
James Lynch
, who was hit a by a pitch and moved around the basess on walks by
J.C. Cardenas
and
Earl Burl III
. Burl had a nice game with the glove by throwing out two runners at second and third from left field. Their only hit came on a
Josh Reavis
single to lead off the seventh but he was erased on a double play grounder by
Gabriel Cenas
.
Rolando Segovia
,
Connor Panas
and
Carl Wise
were a combined 0-for-12 in the 2-3-4 spots in the batting order.
Tayler Saucedo
managed to survive five walks and four hits to put up five shutout frames. He struck out a pair and had the infield handle four of his six outs in play.
Sean Ratcliffe
contributed two shutout innings by working around three hits.
Tyler Burden
was a beast in his C's debut by retiring the side in order in the eighth. The loss went to
Andrew Case
(1-2), who got a strikeout in his two-thirds of an inning but gave up the tying and winning runs on three hits.
Thursday's Linescores
*** 3 Stars!!! ***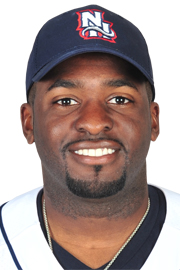 3. Dwight Smith Jr., New Hampshire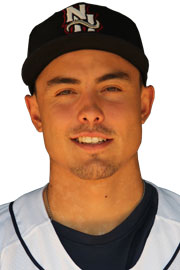 2. Conner Greene, New Hampshire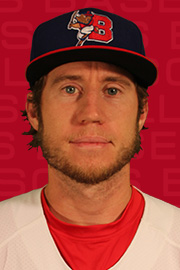 1. Ty Kelly, Buffalo