The affiliates won a pair of early games to boost their record to 4-2 on Monday. Buffalo and New Hampshire did not have to play ball and therefore they did not.
Dunedin 5 Fort Myers 1



Fort Myers, FL
-
Ryan McBroom
put an end to a scoreless tie in the seventh by blasting his 13th home run of the season.
Danny Jansen
drove in two more runs with a single and
Mike Reeves
doubled home another in the four-run rally.
J.D. Davis
added one more in the eighth with a fielder's choice to score an
Andrew Guillotte
base hit. McBroom was the lone D-Jay with two hits.
Dickie Joe Thon
singled, stole a base and scored and
Richard Urena
had a base hit.
Gunnar Heidt
got the only walk.
Conor Fisk
(4-2, 3.74)
had solid management of the Twins affiliate in this morning affair, throwing 6-2/3 innings of one-run ball on four hits and two walks. He had two stretches of retiring seven in a row, striking out three for a Game Score of 68. The bullpen took care of the rest with 2-1/3 innings of shutout relief.
Dusty Isaacs
stranded a pair for Fisk by retiring the only hitter he faced and
Jose Fernandez
matched two walks with two K's to get the final six outs.
Lansing 5 Lake County 0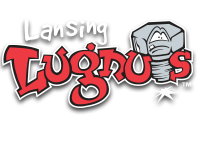 Lansing, MI
-
Max Pentecost
's bat took its toll on the Cleveland affiliate. The 2014 first-round pick began and ended the scoring for the Lugnuts by doubliing home a
Jake Thomas
single in the first inning before putting one over the wall in left-center field in the seventh to plate a Thomas walk. An
Austin Davis
RBI single and a
John La Prise
sacrifice fly in the second inning rounded out the scoring for Lansing. Pentecost had a three-hit afternoon, one better than
Ryan Hissey
,
and also stole a base.
J.C. Cardenas
had the other hit and
Juan Kelly
drew a walk.
Connor Panas
was hit by a pitch.
Jon Harris
(8-1, 2.28) continues to enjoy life in the Midwest League. The 2015 first-rounder spun seven shutout innings of four-hit ball and walked only one. He rung up three batters and produced 11 outs on the ground.
Tom Robson
had an encouraging outing as he maintained the goose egg with four K's over two frames, walking just one.

Tri-City 4 Vancouver 1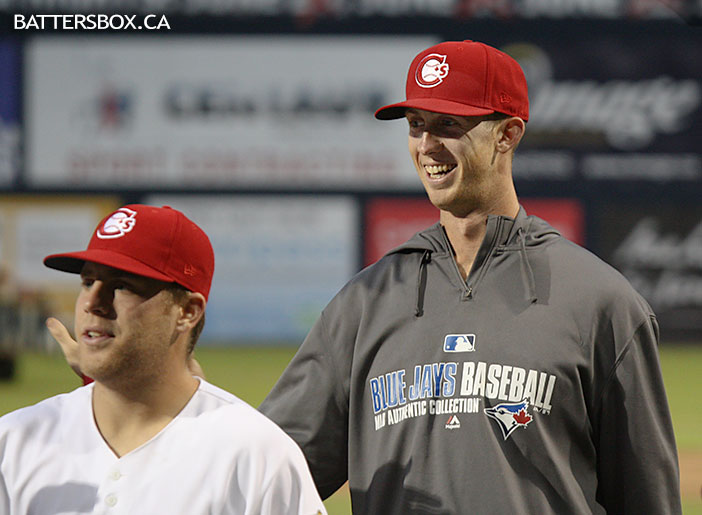 Matt Smoral
dominated in his one-inning stint.

Vancouver, BC
- The C's could not complete the sweep of the Padres affiliate, who are now one game ahead of Vancouver for top spot in the Northwest League's North Division. A leadoff walk started the trouble for
Juliandry Higuera
(1-3, 3.92) in the fourth inning and eventually led to a pair of runs. A throwing error by catcher
Javier Hernandez
on a steal attempt of second resulted in the first run of the game and a two-strike base hit produced the other. Higuera allowed two runs on three hits and three walks over five frames.
Gabe Noyalis
got away with a double in the sixth but the Dust Devils added two more in the seventh off lefty
Grayson Huffman
, who struck out the first two batters but could not get that elusive third strike. One of the runs was unearned after a throwing error by
Bryan Lizardo
at third.
Nick Hartman
worked a perfect eighth and
Matt Smoral
struck out the side in the ninth.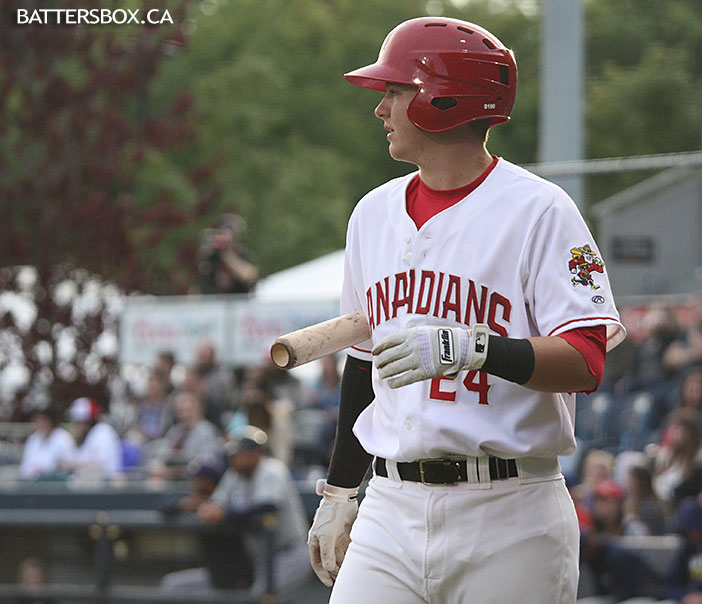 Christian Williams
got on base three times Monday night.
The C's did not get on the board until there were two outs in the ninth when
Yeltsin Gudino
walked with the bases loaded. However, Hernandez was rung up at the plate to end the game.
Lance Jones
, who scored the only run after a leadoff walk, had a seeing-eye single up the middle with one out in the first but the C's did not get another hit until
Christian Williams
started the fifth with a single.
Rodrigo Orozco
worked a walk in the sixth and moved up to second on a bunt single by
Cavan Biggio
before getting to third on a wild pitch with nobody out. Jones failed to get a bunt down and would strike out before
J.B. Woodman
lifted a shallow fly ball to left that Orozco tried to score on but he was thrown out at the plate to end the frame. Williams also had a double and a walk while Lizardo had a single but he struck out three times.
Jacob Anderson
returned to the lineup after a lengthy absence but went 0-for-4 as did Woodman.

Johnson City 14 Bluefield 9

Johnson City, TN
- A dozen runs in the middle innings by the Cardinals were too much to overcome for the Jays. It was only 1-0 Cards after three but they rocked
Jose Espada
(0-3, 7.88) for six more runs as he could not get out of the fourth. Espada was spanked for a three-run home run among seven runs on 10 hits and a hit by pitch over 3-2/3 innings but his K-BB total was 6-0.
Kyle Weatherly
was rained upon for three more runs in 1-1/3 innings on four hits and a walk while whiffing two.
Andrew Deramo
allowed three more runs on three hits, a walk and a plunk but struck out one.
Hunter Barnett
was clipped for an unearned marker on two hits and a walk to go along with one strikeout in two innings.
The Jays bats were retired in order in the first three innings before
Nick Sinay
drew a walk. They didn't score until the fifth when they were already down by a converted touchdown. RBI singles by
Earl Burl III
and
Jesus Severino
accounted for two of the four runs scored in the frame. A balk and a Scott sac fly gave Bluefield two runs in the eighth before
Vladimir Guerrero Jr.
lined a three-run double in the ninth. Sinay had two hits and a stolen base to go with his walk and
Cam O'Brien
belted a pinch-hit double and went 2-for-2 after replacing
Matt Morgan
behind the plate.
Kalik May
was the on-base leader with a hit and two walks. Guerrero also drew a free pass.
GCL Blue Jays 5 GCL Tigers West 4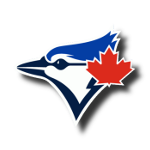 Lakeland, FL
- The Jays scored twice in both the seventh and eighth innings to get the past the Tigers.
David Jacob
got the Jays going with a home run in the fourth inning but they took the lead for good in the seventh when
Joshua Palacios
scored on a passed ball and
Francisco Rodriguez
reached the pentagon on a wild pitch. The Jays added two more big runs in the eighth when
Norberto Obeso
homered and Jacob lifted a sac fly to score a
Bo Bichette
triple. Obeso was the only Jay with two hits and
Kevin Vicuna
was the only one with two HBPs.
Manuel Herazo
and
Alfredo Bohorquez
had base hits at the bottom of the order. Palacios was 0-for-4.
Jays pitchers had trouble finding the strike zone as
Maximo Castillo
walked three in four innings and
Randy Pondler
(1-0) issued four in two. Both pitchers gave up a run and struck out three.
Juan Meza
pitched a one-hit seventh.
Jake Fishman
was reeled in for a pair of runs in 1-1/3 innings but
Brayden Bouchey
stranded two runners and got away with a walk over the final two-thirds of an inning to get the save.



DSL Blue Jays 5 DSL Diamondbacks 0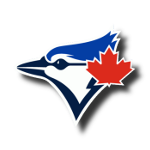 Boca Chica, DR
- The Jays only had three hits in this one but they got enough mileage out of them to charm the Snakes.
Jose Briceno
did all the legwork to get the Blue Jays' first run. After getting hit by a pitch to start the game, Briceno reached second on a wild pitch and stole third before scoring on a throwing error by the catcher on the steal attempt.
Luis De Los Santos
doubled to start the second and scored on a
Yeison Estevez
base hit. A
Yorman Rodriguez
two-run single completed a three-run rally in the seventh.
Yhordegny Kelly
and
Aldo Ovando
walked twice and Briceno also earned a free pass. Estevez had the other stolen base.
Elio Silva
(3-0, 1.65) scattered seven hits and a walk over six shutout innings. He struck out a pair to arrive at a Game Score of 62. The outfielders had a boring time as only one of Silva's 13 outs in play came their way.
Adams Cuevas
pitched three shutout frames, giving up just a hit and a walk while whiffing two.
Monday's Linescores

*** 3 Stars!!! ***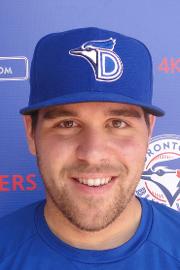 3. Conor Fisk, Dunedin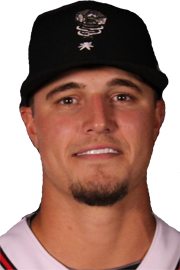 2. Max Pentecost, Lansing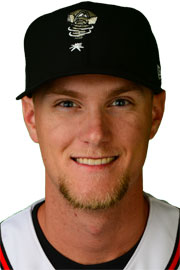 1. Jon Harris, LansingTuesday's Schedule / Probable Starters

GCL Tigers West @
GCL Blue Jays
, 10:00 am ET - TBA
DSL Blue Jays
@ DSL Padres, 10:30 am ET - TBA
Extra Innings