A few things of note in the Blue Jays minor league system. The Bluefield Blue Jays will continue to
play ball
at Bowen Field in 2017 and 2018 after the club agreed to a two-year extension of its Player Development Contract with Toronto. Bluefield joins Buffalo, New Hampshire, Lansing and Vancouver in having their stays extended for the next two seasons.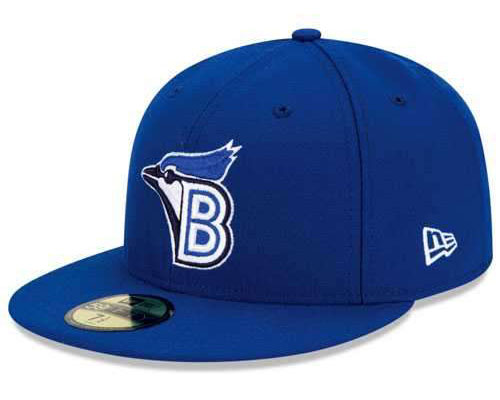 The Bluefield Blue Jays have been affiliated with Toronto since the 2011 campaign.
The Bluefield Daily Telegraph
says despite the late date of the Player Development Contract extension, Blue Jays director of minor league operations
Charlie Wilson
says there was never any doubt from the team's end that this partnership would continue.
"Toronto loves the fact that we have a relationship with Bluefield for many reasons, and not just the fact that we have been there six years. We have developed a wonderful relationship, particularly with the management group, George (McGonagle) and the board of directors and his entire staff. There was never a doubt that we weren't coming back. It is not like the deal was in jeopardy."

Meantime, an editorial from
BDT Online
is urging the locals
to support
the teams in Bluefield and nearby Princeton.
"Would the Blue Jays and Rays be back in 2017? 

That question was answered for the Blue Jays a few weeks ago when Toronto extended its Appalachian League agreement with Bluefield through the 2018  season.  We are still waiting to hear from Princeton — returning phone calls seems to be an issue —and its relationship with Tampa Bay. I am told something might finally be revealed in the week ahead, which should be good news since it does seem a little late now for the Rays to move the team elsewhere. 

Here is hoping for good news and another season of Appalachian League baseball in both ends of Mercer County.

Now my plea to our readership, if you have gotten this far on a busy Christmas day. Attend a game or two, don't just expect someone else to fill those seats."



At the opposite end of the minor league chain, the Buffalo Bisons named Bobby Meacham to be their new manager. The Buffalo News points out an interesting fact about Meacham's hiring.

"Meacham is the second former Bison to manage the team, joining Torey Lovullo who managed the Herd from 2006-08. But there's another footnote on Meacham's hiring – he is the first African American manager of the Buffalo Bisons in the club's 133-year history."



WBFO in Buffalo says Meacham plans to use analytics with his players.

"Meacham wants to get young players ready for the computer data used more and more in baseball, what are called analytics.

"If I can get these guys to learn how to exploit it offensively and send them up there, we're a better big league club," Meacham said. "If I can take situations defensively and work with our guys here at this level in the minor leagues, in Triple A, and send them up with a wealth of experience of using the shift and things of that nature that they're using up there with the experiences that some teams don't bring to that table up there, then they're already ready and equipped to run with what we do with analytics up there at the big league level."
The New Hampshire Union Leader reports the Fisher Cats won't learn the identity of their new manager to replace Meacham until sometime in the New Year but they know who it will not be.
Gil Kim, director of Player Development for the Blue Jays ruled out Dunedin manager Ken Huckaby as the likely replacement for Meacham for the New Hampshire...Gil said Huckaby "will be moving on as a catching coordinator."



Bisons.com says the team will be hosting a number of the Jays' top prospects on January 14.
'The event will feature a dozen or more of the Blue Jays' top prospects (names to be announced prior to the event) meeting Bisons fans and signing autographs in the Adam's Mark Hotel's grand ballroom. Along with several 'autograph stations,' there will also be an interview station where the players will take questions from Bisons fans.'



Extra Innings...
Blue Jays director of Latin American operations Pablo Cruz was honoured for his scouting acumen.
CanadiansBaseball.com has a story on Kevin Pillar.