The parent club is too depressing to watch so let's look at the Top 30 prospects in the Toronto Blue Jays system according to Baseball America.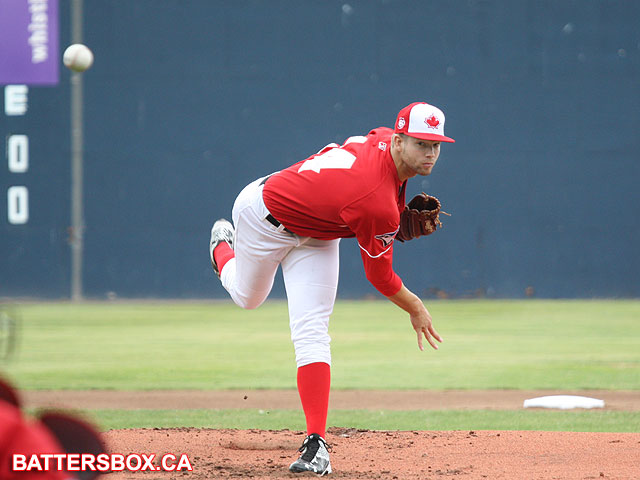 Baseball America ranks 2016 first-round pick
T.J. Zeuch
as the #8 prospect in the Blue Jays system.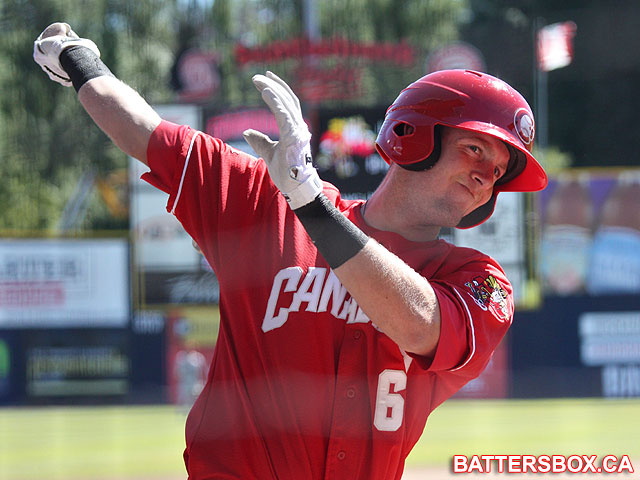 2016 second-round pick
J.B. Woodman
finds himself right in the middle of the Blue Jays Top 30 prospects list according to Baseball America.
In past years, this thread came before the season as I would order the book through Baseball America and then Amazon or Indigo. Due to a weak loonie and cost, I decided to stop doing that after BA decided to finally release an e-book version last year, which came out after I ordered the hard copy of course. Deciding I won't get fooled again, I waited for BA to release the electronic version which was not available until April 18 so that's why this thread was delayed. I think the delayed release date is ridiculous but that's what you get for being fiscally and environmentally responsible. Without further ado...
Here is how Baseball America grades each player, based on the traditional 20-80 scouting scale:
75-80 - Franchise player/number one starter
65-70 - Perennial All-Star/number two starter
60 - Occasional All-Star/number two-three starter/game's best closer

55 - First division regular/number three-four starter/elite closer
50 - Number four starter/elite set-up reliever

45 - Second division regular/platoon/set-up reliever
40 - Reserve player/swingman/long reliever
Risk factors for each player are as follows:
Safe - player is ready to contribute in the majors this season and has shown a realistic ceiling
Low - player is likely to reach his ceiling and become a big leaguer barring injury
Medium - player still has some tools to sharpen for major league caliber skills but is fairly polished

High - player is a first-year draft pick, has plenty of projection involved or has a worrisome injury history

Extreme - teenager in rookie ball, a player with a significant history of injuries or struggles with a key skill (pitcher's control or hitter's strikeout rate) that is a significant barrier to reaching his potential

The Blue Jays have the 20th best system in MLB according to BA, up four spots from 2016.
No.#
Player
Position
Grade
    Risk
2016 Rank
1

Vladimir Guerrero Jr.

3B

65

High

3

2

Anthony Alford

OF

60

High

1

3

Lourdes Gourriel Jr.

IF/OF

55

High

NR

4

Sean Reid-Foley

RHP

55

High

5

5

Conner Greene

RHP

55

High

2

6

Richard Urena

SS

55

High

4

7

Rowdy Tellez

1B

55

High

7

8

T.J. Zeuch

RHP

55

High

NR

9

Bo Bichette

2B/SS

55

Extreme

NR

10

Jon Harris

RHP

50

High

6

11

Justin Maese

RHP

50

High

9

12

Max Pentecost

C/1B

55

Extreme

8

13

Reese McGuire

C

45

Medium

NR

14

Harold Ramirez

OF

50

High

NR

15

J.B. Woodman

OF

50

High

NR

16

Ryan Borucki

LHP

50

Extreme

14

17

Francisco Rios

RHP

45

High

NR

18

Angel Perdomo

LHP

50

Extreme

26

19

Joshua Palacios

OF

45

High

NR

20

Patrick Murphy

RHP

50

Extreme

NR

21

Zach Jackson

RHP

50

Extreme

NR

22

Danny Jansen

C

45

High

22

23

Danny Barnes

RHP

40

Medium

NR

24

Jordan Romano

RHP

45

High

NR

25

Cavan Biggio

2B

45

High

NR

26

Osman Gutierrez

RHP

50

Extreme

NR

27

Yeltsin Gudino

SS

45

Extreme

NR

28

Yennsy Diaz

RHP

45

Extreme

19

29

Matt Dermody

LHP

40

Medium

NR

30

Travis Hosterman

LHP

45

Extreme

NR

The Prospect Handbook also contains Top 50 MLB prospect lists from five BA writers. Their rankings of where the Blue Jays top prospects rank among their peers are in parentheses.

Ben Badler - Guerrero (38), Gourriel (50)
J.J. Cooper - Guerrero (24)
Matt Eddy - Guerrero (28), Reid-Foley (49)
John Manuel - Guerrero (11)
Kyle Glaser - Guerrero (43)
There are 17 new names on this year's top 30 list and here is how it breaks down.
7 players 2016 draft (Zeuch, Bichette, Woodman, Palacios, Jackson, Biggio and Hosterman)
4 players drafted before 2016 (Murphy, Barnes, Romano and Dermody)
4 International free-agent signings (Gourriel, Rios, Gutierrez and Gudino)
2 players acquired by trade (McGuire and Ramirez)
Players from the 2016 Top 30 list who missed the cut in 2017. No parentheses next to the player's name means he is still in the Blue Jays organization.

10. D.J. Davis
11. Reggie Pruitt
12. Clinton Hollon (Released)

13. Roemon Fields
15. Jose Espada
17. Chad Girodo
18. Hansel Rodriguez (Traded to Padres)
20. Lupe Chavez (Traded to Astros)
21. Tom Robson
23. Mitch Nay
24. Matt Dean
25. Carl Wise
27. Andy Burns (Korea)
28. Dwight Smith Jr.
29. Tyler Burden (Retired?)
30. Evan Smith (Released)
The biggest riser on the list is Perdomo, who jumped from 26 to 18. Diaz fell the farthest from last year as he dropped from 19 to 28.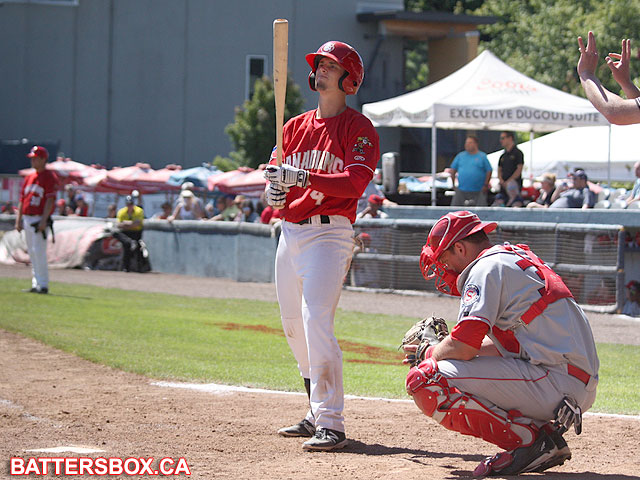 Baseball America says Cavan Biggio has the best strike zone discipline in the Blue Jays system.

Best Tools - Hitting/Running/Fielding

Bichette - Best hitter for average.
Guerrero - Best power hitter.
Biggio - Best strike zone discipline.
Fields - Fastest baserunner.
Alford - Best athlete.
Javier Hernandez - Best defensive catcher.
Urena - Best defensive infielder/infield arm.
Pruitt - Best defensive outfielder/arm.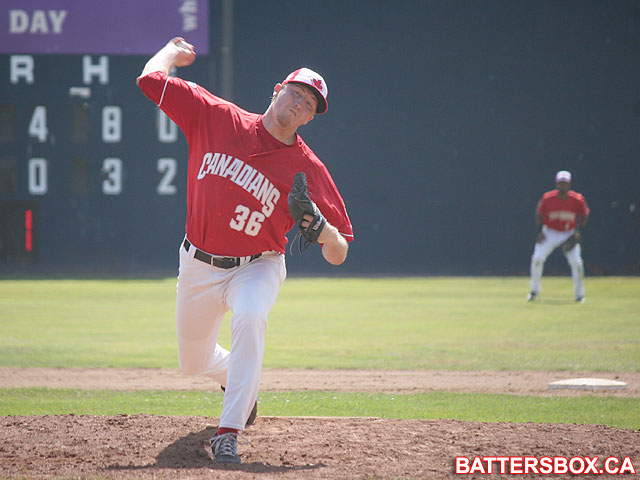 Zach Jackson throws the best curveball among Blue Jays prospects according to Baseball America.

Best Tools - Pitching
Greene - Best fastball.
Reid-Foley - Best slider.
Jackson - Best curve.
Borucki - Best changeup/control.
Top Rookie - Gourriel
Breakout Prospect - Murphy
Sleeper - Bradley Jones

Projected 2020 Lineup
C - McGuire
1B - Tellez
2B - Devon Travis
3B - Josh Donaldson
SS - Urena
LF - Bichette
CF - Alford
RF - Guerrero
DH - Troy Tulowitzki
#1 SP - Aaron Sanchez
#2 SP - Marcus Stroman
#3 SP - Reid-Foley
#4 SP - Greene
#5 SP - Zeuch
CL - Roberto Osuna