The Blue Jays farm system celebrated draft night by winning all of its three games Monday. Buffalo and New Hampshire had the night off.
Dunedin Blue Jays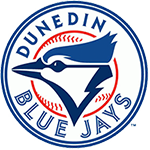 J.C. Cardenas
homered for the first time this season and went 3-for-3 with three RBI.
Bradley Jones
,
Connor Panas
,
Carl Wise
and
Josh Almonte
all had two hits.
Josh DeGraaf
surrendered just one run on four hits and a walk to get the 'W'. He struck out one and got four groundball outs.
Ryan Cook
served up two scoreless frames to lower his ERA to 1.54.
Lansing Lugnuts

Mitch Nay
made his 2017 debut as the DH and homered for his only hit in five at-bats.
Ridge Smith
smacked his first Midwest League home run and stole his second base of the year. Nash Knight was 3-for-5 including a double and two RBI. Edward Olivares had a triple among his three hits.
Yeltsin Gudino
and
Rodrigo Orozco
had two hits apiece.
Vladimir Guerrero Jr.
was 0-for-4 and
J.B. Woodman
was 0-for-5 with four whiffs.
Griffin Glaude
was the winner with 2-1/3 innings of one-hit ball (a home run) but struck out three and walked nobody.
Geno Encina
struck out two over two perfect frames for the save.
DSL Blue Jays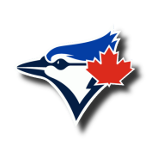 The Do-Jays continue to tear it up with a 7-1 start to the year.
Victor Figureo
was 3-for-3 with two walks.
Warnel Valdez
and
Gabriel Moreno
had two hits apiece with Valdez walking twice and Moreno walking once.
Rafael Lantigua
singled, walked twice and stole a base.
Rafael Monsion
gave up two runs (one earned) over four frames but struck out four.
Nicolas Medina
allowed a run over two frames but also whiffed four for the victory.
*** 3 Stars!!! ***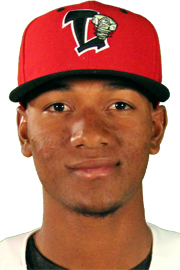 3. Edward Olivares, Lansing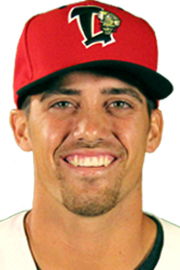 2. Nash Knight, Lansing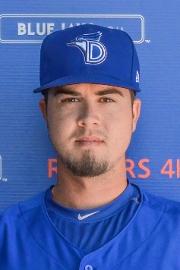 1. J.C. Cardenas, Dunedin
Monday's Linescores
Tuesday's Schedule/Probable Starters
DSL Blue Jays
@ DSL Mariners, 10:30 am ET - TBA
Dunedin
@ Palm Beach, 6:30 pm ET -
Angel Perdomo
(4-4, 3.43)
New Hampshire
@ Richmond, 6:35 pm ET -
Glenn Sparkman
(0-1, 7.36)
Buffalo
@ Lehigh Valley, 7:05 pm ET -
Brett Oberholtzer
(1-4, 2.40)
Lansing
@ South Bend -
Osman Gutierrez
(1-4, 12.38)
Extra Innings