The affliates won five out of seven Tuesday with the boys on the Gulf Coast sweeping a doubleheader. Dunedin lost and Vancouver was slaughtered.
Buffalo Bisons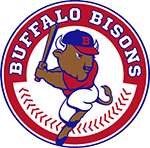 Mike Ohlman
and
Raffy Lopez
clubbed three-run dingers among their two hits and a walk.
Michael Saunders
and
Gregorio Petit
had two hits apiece.
T.J. House
lasted five innings and allowed two runs on four hits and two walks while whiffing six for the win.
Tim Mayza
struck out three in two shutout frames.
New Hampshire Fisher Cats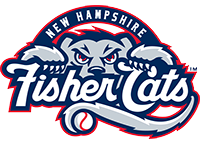 Jonathan Davis
and
Tim Lopes
each socked a two-run dinger with Davis enjoying a 2-for-2 night at the plate with two walks and a stolen base and Lopes getting three hits.
Lourdes Gourriel Jr.
was 1-for-4.
Jon Harris
delivered seven solid innings of one-run ball on four hits and a walk while striking out seven for a Game Score of 76.
Dusty Isaacs
had the two-inning save.
Dunedin Blue Jays
Vladimir Guerrero Jr.
had three hits and
Bo Bichette
had two but the on-base leader was
Connor Panas
with a hit and three walks.
Ryan Borucki
served up two home runs and gave up four runs over six frames but had a 6-0 K/BB total.
Vancouver Canadians
Wilfri Aleton
pitched three shutout innings but wound up giving up seven over 4-1/3.
Miguel Burgos
and
William Ouellette
gave up eight runs between them and
Bobby Eveld
was scored upon as well.
Orlando Pascual
stood out for striking out the side in his lone inning of one-hit ball.
Matt Morgan
—normally a catcher—had to pitch in this one and gave up more runs.
David Jacob
clubbed a three-run homer among his two hits.
Reggie Pruitt
singled and stole a base.
Logan Warmoth
was 1-for-5.
Bluefield Blue Jays

Ryan Noda
walked it off with a triple to score a bunt single by
Yorman Rodriguez
. Noda also had a home run to complete the tough part of the cycle and added a base on balls.
Randy Pondler
scattered three hits and a walk over six scoreless frames and struck out three.
Mitch McKown
blew the save by giving up a run over two innings but struck out four.
Graham Spraker
struck out three over two scoreless frames before
Joe DiBenedetto
picked up the win with a scoreless 11th.
GCL Blue Jays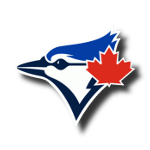 Nate Pearson
made his pro debut with a scoreless first inning with one hit allowed and two strikeouts.
Elieser Medrano
spun five innings of shutout ball on three hits while striking out six and walking nobody.
Gaudy Ramirez
struck out the side in the seventh.
Emilio Guerrero
doubled and drove in two runs.
D.J. Neal
had two hits and a stolen base.
Otto Lopez
had a hit and
Davis Schneider
drew a walk.
The second game saw
Patrick Murphy
pitched two frames of one-hit ball while ringing up three batters.
Claudio Galva
got the win with four scoreless innings of three-hit ball, striking out one.
Joseph Reyes
and
Hagen Danner
were 1-for-3 with two RBIs apiece. Schneider had a hit and a walk and
Dominic Abbadessa
had a hit, a hit by pitch and a stolen base.
DSL Blue Jays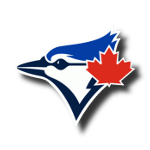 Hugo Cardona
had two hits and an RBI and
Kenny Mauricio
was 2-for-2 with a walk and a run batted in.
Nathaniel Perez
put together five shutout innings of two hit ball, walking one and plunking one. He struck out eight for a Game Score of 72.
Luis Mendoza
,
Nicolas Medina
and
Yunior Hinojosa
earned holds and the save respectively.
*** 3 Stars!!! ***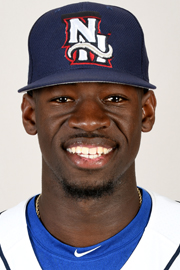 3. Jonathan Davis, New Hampshire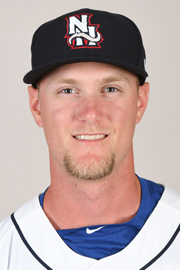 2. Jon Harris, New Hampshire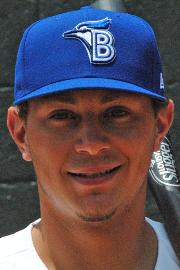 1. Ryan Noda, Bluefield
Linescores