The affiliates posted a 5-4 record Monday night.
Buffalo Bisons
Jon Berti
and
Dwight Smith Jr.
both had two hits at the top of the order with Smith throwing out a runner at home from left field but also making a throwing error.
Rowdy Tellez
was 0-for-3 with a sacrifice fly.
Murphy Smith
was smacked for seven runs over three innings.
Wil Browning
gave up two runs in three innings and
Andrew Case
coughed up three in two.
Taylor Cole
worked a scoreless ninth, striking out two.
New Hampshire Fisher Cats
Harold Ramirez
was 3-for-3 with a three-run home run and four RBI. The quartet of
Jonathan Davis
,
Richard Urena
,
Tim Lopes
and
Emilio Guerrero
had two hits apiece with only Guerrero not drawing a walk.
Jon Harris
surrendered three runs but only one was earned in his five innings. He gave up seven hits, a walk and a hit by pitch but he struck out seven to go along with five groundouts.
John Straka
suffered the loss with five runs allowed over two innings.
Dusty Isaacs
finished up with two goose eggs and a 3-2 K/BB total.
Dunedin Blue Jays
Andres Sotillo
led Dunedin's 13-hit attack by going 3-for-4.
Juan Kelly
,
Connor Panas
and
D.J. Davis
contributed with two-hit efforts with Panas belting a homer and recording two outfield assists. Davis—who stole his 23rd base—is hitting .348 over his last 10 games.
Bo Bichette
was 1-for-1 with a walk before being replaced by
J.C. Cardenas
, who tripled with a sac fly to drive in a pair.
Vladimir Guerrero Jr.
was 0-for-4 with a sac fly.
Jordan Romano
pitched four innings of two-run ball. The win went to
Alonzo Gonzalez
after two scoreless innings.
Kirby Snead
had a shutout seventh but
Jackson McClelland
gave up two runs over the last two frames.
Lansing Lugnuts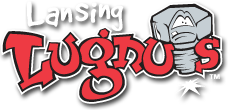 Mitch Nay
and
Yeltsin Gudino
paced the Lugnuts attack with two hits apiece while Nash Knight was 1-for-3 with a walk and two RBI.
Mike Ellenbest
spun six shutout innings of four-hit ball, walking two and striking out three for his fourth win.
Nick Hartman
tossed a shutout seventh,
Juliandry Higuera
was nicked for a run on three walks and a pair of wild pitches in the eighth before
Griffin Glaude
got the final five outs for the save.
Vancouver Canadians
The C's began their second half of the year by hitting just 1-for-14 with runners in scoring position.
Cullen Large
,
Bryan Lizardo
and
Norberto Obeso
had two hits with Obeso driving in two.
Wilfri Aleton
gave up four runs (three earned) over four innings for the loss.
Yonardo Herdenez
pitched three one-hit innings while
Bobby Eveld
retired the side in the eighth.
Bluefield Blue Jays

Chavez Young
connected for his first home run of the season among his two hits and McGregory Contreras had three knocks and two RBI.
Freddy Rodriguez
had two hits and a walk.
Yorman Rodriguez
took a pair for the team.
Randy Pondler
did not allow too many ducks on his pond by giving up just a solo homer and a single over seven innings. He struck out six, walked nobody and split his 10 outs in play evenly on the ground and in the air.
Jose Nova
was knocked around for three runs and
Graham Spraker
allowed two inherited runners to score but did not give up one of his own over two innings to get the 'W'.
GCL Blue Jays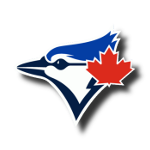 The Jays completed a win that began July 8 before playing a second game that saw them lose.
Dominic Abbadessa
,
Otto Lopez
and
Luis De Los Santos
all had two-hit days.
Reese McGuire
was 1-for-2 with an RBI.
Justin Maese
gave up two runs over three innings but only one was earned. He struck out four against two hits and a walk.
Angel Alicea
got the loss by allowing three runs in two-thirds of an inning.
Connor Law
allowed an unearned run over 1-1/3 innings and
Danilo Manzueta
gave up another in his one inning.
DSL Blue Jays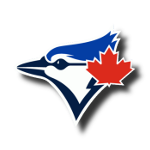 Warnel Valdez
had the lone two-hit game and also had a base on balls.
Victor Figuereo
and
Kenny Mauricio
both doubled and walked.
Rafael Lantigua
was 1-for-5 with two RBI.
Steward Berroa
had a hit and a stolen base while
Hugo Cardona
stole two while going 1-for-4.
Nathaniel Perez
was dialed in by going seven shutout innings with just one hit and one walk allowed while striking out six for the victory.
Elixon Caballero
got through the eighth unscathed but
Jeison Contreras
lost the shutout in the ninth.
*** 3 Stars!!! ***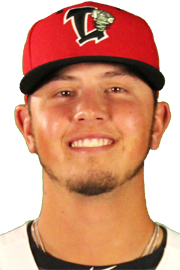 3. Mike Ellenbest, Lansing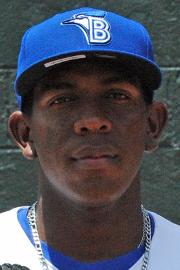 2. Randy Pondler, Bluefield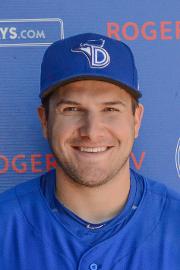 1. Connor Panas, Dunedin
Linescores