The affiliates sawed off eight games right down the middle Tuesday. Lansing had the night off.
Buffalo Bisons
Shane Opitz
had two doubles and drove in the only run.
Rob Refsnyder
had a hit and a walk in his organizational debut.
Luis Santos
gave up two runs over three frames for the loss.
Nick Tepesch
gave up a run on three hits and struck out three over two innings in his first appearance with the Herd.
Tim Mayza
pitched 2-2/3 innings of three-hit ball and struck out four.
J.P. Howell
pitched 1-1/3 innings with one hit allowed and one K.
New Hampshire Fisher Cats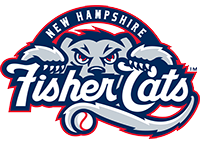 Harold Ramirez
homered, doubled and drove in two runs and
Matt Dean
went deep and drew a pair of walks.
Richard Urena
,
Jonathan Davis
and
Matt Dean
all had two-hit games with Urena knocking home two.
Anthony Alford
walked and was hit by a pitch twice.
Shane Dawson
was dummied for eight runs over four frames.
Tom Robson
plunked two and walked one but had a strikeout over 2-2/3 scoreless innings.
Daniel Young
blew the save when he gave up a run over 1-1/3 innings.
Carlos Ramirez
gave up an unearned run but stranded both inherited runners while getting the final five outs for the save, striking out two and walking two. His ERA remains at 0.00.
Dunedin Blue Jays
Bo Bichette
had a hit in four at-bats one night after getting plunked on the hand.
Max Pentecost
and
J.C. Cardenas
had two hits apiece.
Cavan Biggio
had a double and two RBI.
Josh DeGraaf
suffered his first loss after surrendering three runs over 5-1/3 innings on five hits (including a home run) and two walks while racking up four strikeouts.
Dan Lietz
got away with a walk and two walks over 1-2/3 innings but
Adonys Cardona
was dinged for two runs in the eighth.
Vancouver Canadians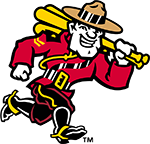 The C's took advantage of a wild pitch and an error in the first to produce the only two runs of the game.
Reggie Pruitt
doubled, walked and scored while
Kevin Vicuna
stole his 14th base and crossed home plate.
Cullen Large
had a hit and a walk while
Logan Warmoth
doubled.
Jose Espada
pitched four one-hit innings before Donnie Sellers matched those four goose eggs to get his first pro win.
William Ouellette
stranded a pair of singles in the ninth for the save.
Bluefield Blue Jays

Ryan Noda
had a well-rounded night with a double, a single, a walk, an RBI and a stolen base.
Jesus Navarro
had the other two-hit performance.
Freddy Rodriguez
singled and collected an RBI.
Maximo Castillo
gave up just two hits over five shutout innings. He struck out seven and collected six groundball outs for a Game Score of 73.
Mitch McKown
struck out three over two frames and
Kelyn Jose
had two in his inning of work to collect holds.
Marcus Reyes
rung up two more in the ninth for the save.
GCL Blue Jays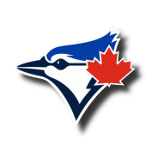 The 9-1-2 spots in the order produced six hits with
D.J. Neal
,
Dominic Abbadessa
and
Jose Theran
splitting the honours. Neal doubled and drove in a run and Theran also had an RBI.
Hagen Danner
,
Aldo Ovando
and
Patrick Morris
had the other hits.
Travis Bergen
struck out one in a scoreless first to mark his 2017 debut.
Claudio Galva
pitched the next six frames and gave up a run on four hits and a walk while striking out six for the win.
Jonathan Cheshire
grinned his way through two shutout frames with two strikes for the save.
DSL Blue Jays
Warnel Valdez
,
Yeison Estevez
and
Victor Figuereo
all had a double and an RBI.
Naswell Paulino
was pounded for nine runs (eight earned) over 2-1/3 innings.
Jhon Victorino
allowed both inherited runs to score and gave up another in 2-1/3 innings.
Yohandy Martir
had an unearned marker over two frames.
Geremy Jimenez
also surrendered a run over his two innings.
*** 3 Stars!!! ***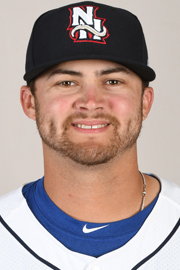 3. Matt Dean, New Hampshire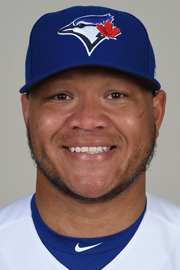 2. Harold Ramirez, New Hampshire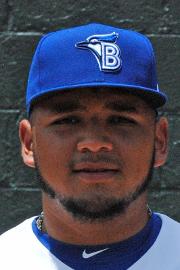 1. Maximo Castillo, Bluefield
Linescores